The COVID-19 pandemic has introduced new types of behavior, from mask wearing to social distancing to conducting business and personal interactions remotely by way of online video conferencing. Meanwhile, hoteliers, along with the hospitality industry in general, have suffered as overnight lodging stays have plummeted in response the coronavirus.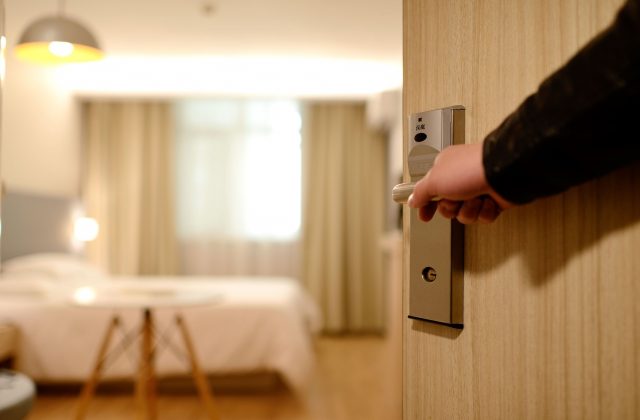 However, once business and leisure travel resumes, how will these newly adopted, and increasingly standardized behaviors affect the hotel experience?
Inside Business spoke recently with several local hotels to understand what steps they are taking to meet the new expectations for cleanliness and distancing while delivering an exceptional guest experience amid the current- and post-COVID era.
***
David Dallo, general manager, Wingate By Wyndham Flint/Grand Blanc:
We are a limited property and do not have room service. For our housekeeping services, we were thorough in the past when cleaning and sanitizing rooms. Now our staff are being extra thorough when sanitizing. After a room is cleaned by a housekeeper, we send a second one behind them to wipe again and check to make sure everything is clean before renting it to the next guest. We are also only cleaning guest stayover rooms upon request, and the guest must leave the room before we can enter.
At check-in, we have placed hand sanitizers in different areas of the hotel. When a guest checks in, we are currently providing them with wipes as a courtesy to wipe down the room once they're inside to make our guest feel extra safe.
Our meeting spaces are very small, so we are currently not renting them at this time. We have also closed the pool area temporarily and our breakfast buffet. Currently, we are only doing individual breakfast bags in the morning.
We have a designated person cleaning our public areas, sanitizing all high-traffic areas and all door handles throughout the day.
Lastly, the entire staff are wearing masks throughout the property. We are also making it mandatory for our guests to wear masks throughout the hallways.
***
Angela Messer, general manager, Hyatt Place Flint/Grand Blanc:
We are guided by Hyatt's care and cleanliness protocol, which covers a number of precautionary measures. Per Hyatt standards, our room attendants do not enter rooms for guests staying less than three days at one time. Our restaurant remains closed at this time.
Hyatt is a leading pioneer in the use of contactless, digital technology for checking in and checkout, and encourages all World of Hyatt members to use this available feature.
Hyatt strictly calls for all properties to conform to the local and state jurisdictions for meetings and/or gatherings. We follow the state-mandated mask requirement.
Sports tournaments are returning to the area as well as a limited number of other social events.  We, at the Hyatt, have not personally seen any groups other than sports teams return.
***
Jeff Stableford, general manager, Hilton Garden Inn, Flint (opening this fall):
We will handle room service in a "to-go" fashion, without the full presentation of the tray at the time of delivery. Room service meals will be delivered boxed and bagged, as if you were picking up from a restaurant.
We will follow Hilton's CleanStay protocol. It's not something we've requested. It's required of all Hilton properties. In addition, we'll have a housecleaning person that will be spending a majority of their time cleaning and sanitizing public areas.
Corporate meetings have pulled back dramatically. They've learned the Zoom world in many cases. There are still inquiries from social groups. However, social distancing requirements would remain in place. For example, a room with a normal capacity of 50 people would be lowered to 20 or so. Also, we won't offer buffets.
We're discussing (the impact of the COVID-19 pandemic) daily, as things change. It's a high priority. That's for sure.