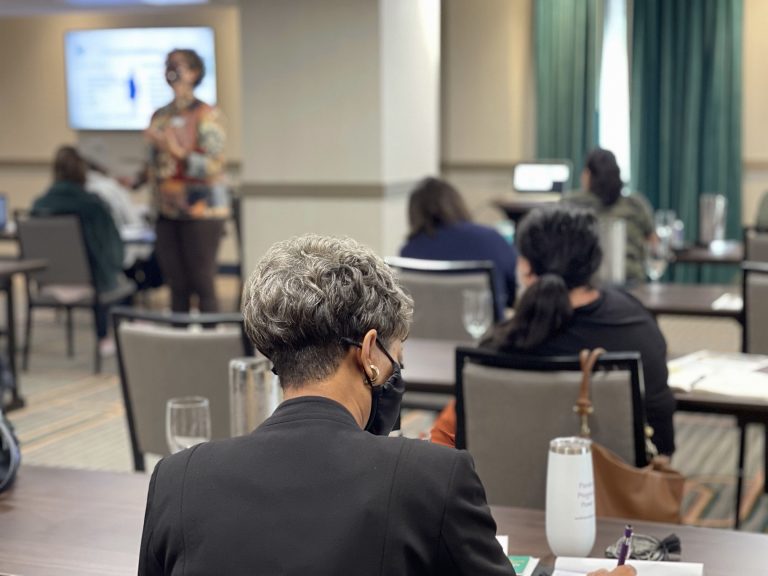 Talent Matters webinar series to launch Jan. 25
With a new year comes a new lineup of Flint & Genesee Group trainings and webinars designed to help professionals and employers alike. This includes launching the new Talent Matters webinar series, which challenges businesses and organizations to think creatively about the way they develop, attract and retain talent.
"The last several months have been particularly challenging for employers, who have been facing an ongoing labor shortage," said Brianna Mosier, director of organizational development at Flint & Genesee Group. "There is no one-size-fits-all solution. So, to get our area businesses and organizations thinking outside the box, we're bringing together a variety of experts who can shed insight on the changing workforce landscape and its pressing issues."
To begin, Flint & Genesee Group will stream its Talent Matters webinars via Facebook and YouTube on a monthly basis. The sessions, provided at no-cost, will cover topics such as recruitment strategies (Jan. 25), succession planning for business owners (Feb. 22) and internships and apprenticeship programs (March 22). Recordings of these webinars will also be available after their air dates on Flint & Genesee Group's YouTube channel.
Additionally, Mosier recommends that employers take advantage of the many professional development opportunities provided through Flint & Genesee Group.
"One of the most important steps an employer can take is investing in their employees through professional development and preparing them for leadership roles," Mosier said. "Flint & Genesee Group simplifies this process by offering a variety of trainings throughout the year. We also provide workshops that can be customized and offered exclusively at individual organizations."
Trainings already on the books for this first quarter are open to all community members and include Networking Beyond the Business Card (Jan. 19), Storytime with Eric Hultgren (Feb. 10) and Customize the Customer Experience with DiSC (March 16).
Additionally, Flint & Genesee Group will again host Leading from Every Level, a leadership development series designed to help attendees find their influence and adopt daily leadership practices, regardless of role, title or seniority. Sessions – which may be bundled or purchased on an ala carte basis – include Transitioning from Peer to Supervisor (Feb. 16), Overcoming Professional Burnout (April 19), Managing the Generational Shift (June 21), Coaching for Peak Performance (Aug. 16) and Visioning for Success (Nov. 15).
"The New Year always generates a shared enthusiasm around learning and trying new things," Mosier said. "Let's harness that energy by committing to our personal and professional growth this year."
To learn more about Flint & Genesee Group's professional development offering, visit flintandgenesee.org/training. For the For the full, interactive 2022 Training & Development Workshops catalog, click here.