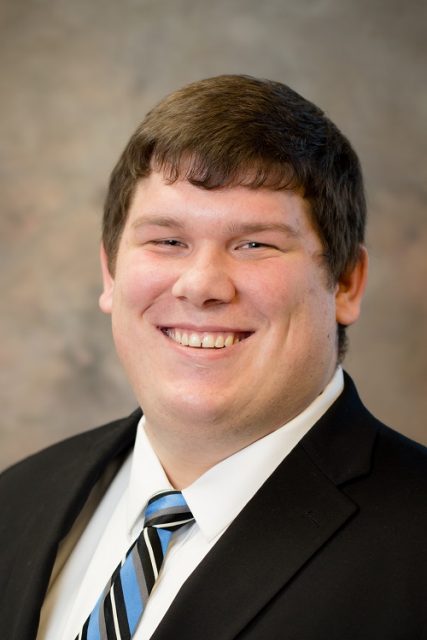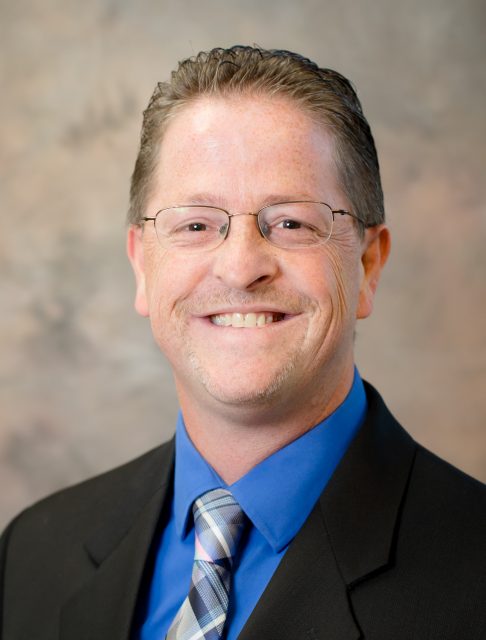 Lewis & Knopf, CPA, P.C., announced the promotions of Michael Krampe, CPA, and Allen Gamble, CPA. Krampe, who was previously a manager, steps into the new role of principal. He has been with the firm since 2015, serving clients in a variety of industries including farming, medical, construction, retail and real estate. Gamble moves from senior staff accountant to manager. He joined Lewis & Knopf in 2017 and specializes in working with not-for-profits, specifically school districts.
Jason Knack, RN, is selected as McLaren Flint's employee of the month for December. Knack was recognized on Dec. 20 by hospital leadership.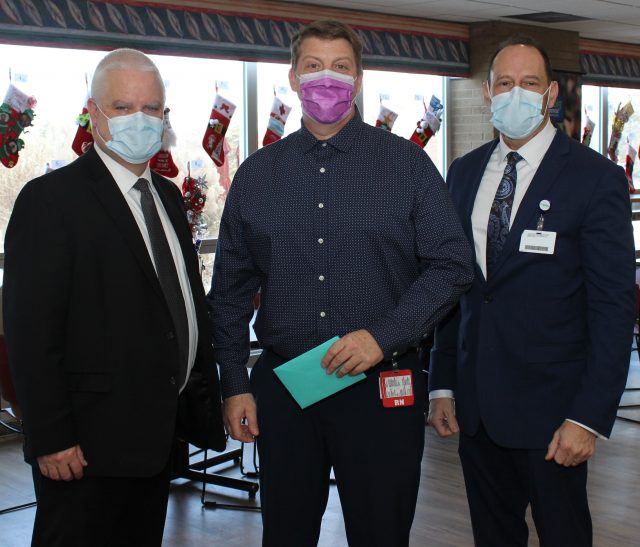 "I am honored, and very surprised to hear about being chosen as employee of the month," said Knack. "I appreciate being recognized by hospital leadership as a valued employee. During these extremely difficult times in healthcare, I am proud to be able to offer assistance to patients and coworkers alike. Recognition from hospital leadership creates feelings of belonging to something greater than just a job, that we are all part of a team working for greater patient care."
Knack is a registered nurse on 7C, the hospital's behavioral health unit. He also works as a float nurse, picking up shifts in many units of the hospital. He is greatly appreciated during this time for his excellent and diverse nursing skills, and experience with patients and staff who may be dealing with emotional challenges. He joined McLaren Flint in June 2012, after graduating from nursing school.
Khalfani Stephens resigned as the economic development director for the City of Flint to accept a position as deputy mayor for the City of Pontiac. Stephens, a Pontiac native, had been with Flint since February 2020.
Moses Timlin is the new development coordinator for Uptown Reinvestment Corp. (URC). Timlin has extensive experience in urban planning and development. He was previously neighborhood strategy coordinator for Genesee County Land Bank Authority. Timlin holds a Master of Science in Urban Planning and Policy and a Bachelor of Arts in History from the University of Illinois at Chicago.
Leslie Miller is the new program director of Afterschool Education for Flint & Genesee Education & Talent. Miller has 20 years of experience in education and most recently Title I Coordinator for Oak Park Schools. She holds a Master of Science in Educational Leadership from Western Governor's University, a Master of Arts in Early Childhood Education from University of Phoenix, and a Bachelor of Science in Mathematics from Marygrove College. Miller begins on Jan. 18.
Peckham is celebrating 45 years as an organization. The Peckham Annual Report is now available digitally (click here). This report includes a review of the company's successes and outcomes for the last fiscal year, and a new way of interacting online with its report.