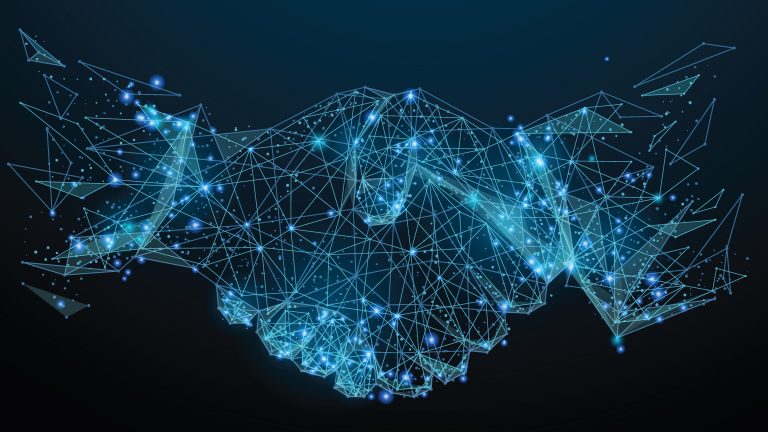 Immediate release
Flint and Genesee County continued to experience reinvention and development in 2018, the result of a sturdy foundation of strategic partnerships serving the community, the Flint & Genesee Chamber of Commerce reported today at its annual meeting at the Holiday Inn Flint-Grand Blanc Area.
This year's gathering – themed 'Partnering for Economic Vitality: Developing Business, Talent and Place' – underscored how partnerships, business support and advocacy all contributed to the region's advancement last year. The Chamber also recapped the successes of the first year of its three-year strategic plan.
"In year one of our strategic plan, we had some wins that we wanted to share," said Chamber CEO Tim Herman, to the sold-out crowd of 450. Among them:
Forging a partnership between the City of Flint, Genesee County and the Flint & Genesee Chamber to develop a countywide vision for strengthening our economy; a collaborative planning process called 'Forward Together.'
Working with investors to build a strong business climate that helps our members prosper collectively and individually.
Delivering workplace readiness training programs to support employers' needs for job candidates well-versed in soft skills, such as communication, teamwork, conflict resolution and the ability to problem-solve.
Collaborating with community partners to support events that showcased Flint & Genesee to influencer groups inside and outside of Michigan, including tourism professionals, venture capitalists, statewide chamber professionals, environmental journalists, and professional golfers and golf enthusiasts.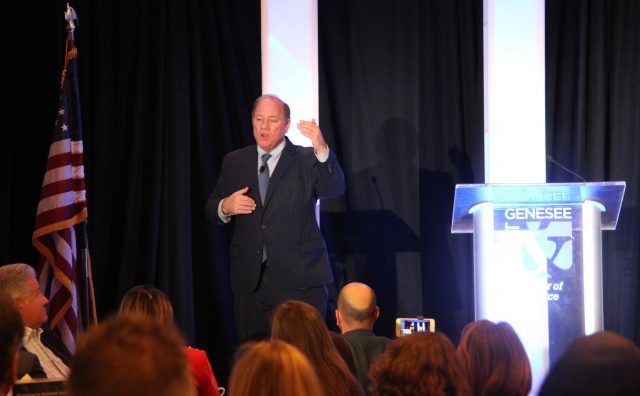 Detroit Mayor Mike Duggan, the keynote speaker, reinforced the theme of partnerships as he spoke the critical roles of leadership and strategy in taking a major city from crisis to recovery to growth.
For all the successes of the past year, Herman also said "there's still much work to be done."
"I want to leave you with food for thought on two challenges," said Herman. "One, population decline; and two, a talent shortage. Oftentimes we skirt around some of these issues if they feel too daunting, but we can't afford to do that. We have to address these things head on, and the Forward Together countywide visioning process is going to help with this."
And be encouraged, Herman added, because "the Chamber is up for the challenge!"
Following are 2018 accomplishments directly related to the Chamber's economic development, tourism and education efforts, and other programs and services:
Business
Supported more than $194 million in total investment
13 investment projects generated an estimated $10 million in annual payroll
263 jobs created
8,896 PTAC contacts awarded, valued at more than $89 million
403 PTAC clients/companies counseled
Chamber's total membership stood at 1,129, with 157 new members in 2018
Membership retention rate of 88.53 percent (exceeds industry standard of 85 percent for similar sized chambers)
18 Art of Achievement honorees recognized for outstanding business and community leadership
Talent
954 students served through YouthQuest
Graduated 505 teens and adults TeenQuest
125 adults completed Career Edge
Hired 397 teens through the Summer Youth Initiative (SYI) Job Fair
33,213 individuals attended 394 events
54 trainings and workshops offered, with 1,051 total attendance
Place
More than $134 million in tourism economic impact due to overnight hotel room rentals in Genesee County
Lodging revenue up 11 percent and occupancy rose 11.2 percent
1,053 participants experienced the Flint area through "Be A Tourist in Your Home Town" event
433 Certified Tourism Ambassadors in Genesee County
A copy of the Chamber's Annual Report is available HERE.