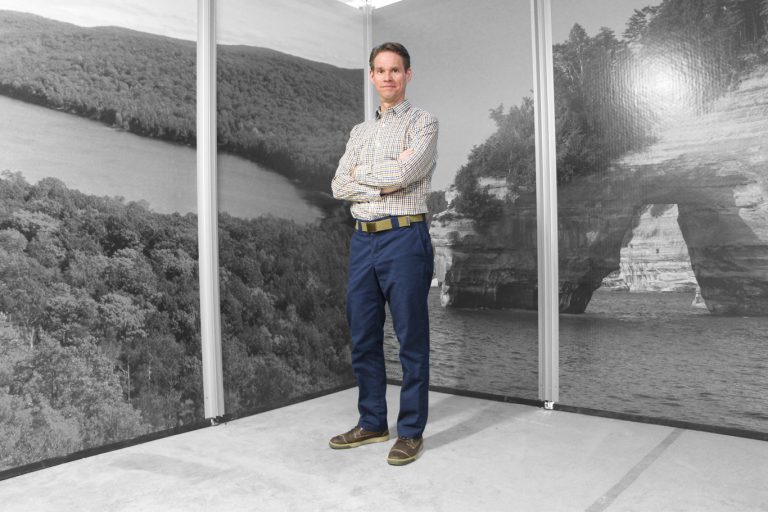 The economic momentum for Flint and Genesee County has taken hold. That was the overriding message from Flint & Genesee Chamber of Commerce 2018 Annual Meeting, "Building the Future," held today at the Holiday Inn Flint-Grand Blanc Area.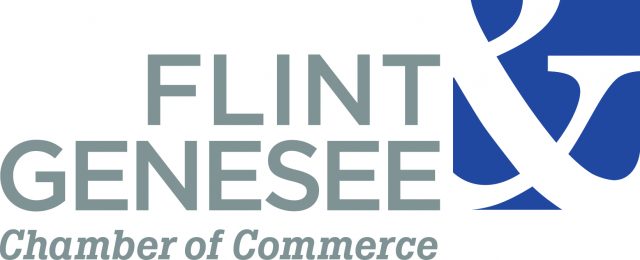 "Our strategy is working," said Chamber CEO Tim Herman, to the more than 400 assembled guests. "While the type of change that we need here in Flint & Genesee doesn't happen overnight, we can look back over the past three years and see that economic momentum has taken hold."
A solid example of that progress is the decision by Lear Corp. to invest $29 million to build a seat manufacturing facility on a portion of the former Buick City property. It is the first major automotive supplier manufacturing facility built in Flint in more than three decades. Construction is well-underway and the plant will employ around 600 people once it reaches full production.
Jason Scott, global vice president of Lear's GM Seating Group, addressed the gathering as the keynote speaker. Scott provided an update on the Flint project and talked about the importance of culture, leadership and talent retention.
Talent recruitment, development and retention is a key issue for the region, particularly as the job market continues to improve, Herman added.
"Employers are challenged with finding enough people with the right skillsets, which is an area in which the Flint & Genesee Chamber can assist," he said. "That's why talent is a major component of our 2018-2020 strategic plan."
Herman also shared several data points as evidence of the region's momentum, including:
The number of jobs grew by 4,330 in Genesee County over the past five years.
Total wage growth increased 19.4 percent over the past five years.
The unemployment rate rose slightly from the previous year, from 5 percent to 5.7 percent, with more people returning to the labor force.
Home prices rose 14.86 percent in 2017 over 2016.
Following are 2017 accomplishments directly related to the Chamber's economic development, tourism and education efforts, and other programs and services:
Capital Investment and Jobs
Supported more than $296 million in total investment and government contract value

15 investment projects generated an estimated $36 million in annual payroll
1,108 jobs created and retained
186 assistance projects; 132 existing businesses assisted; 285 entrepreneurs and start-ups assisted
Education and Talent Development
2,307 students served through YouthQuest
Served 2,737 students through 99 career prep workshops
Graduated 623 teens and adults TeenQuest and Career Edge
Hired 388 teens through the Summer Youth Initiative (SYI) Job Fair
Small Business Support and Community Engagement
Conducted 146 workshops, which served 4,614 firms and trained 8,073 employees
45,847 individuals attended 374 events
76 workshops/webinars/member engagement opportunities held, with 1,365 total attendance
23,200 volunteer hours logged by Chamber staff and partners
Destination Flint & Genesee
Over $133 million in tourism economic impact due to overnight hotel room rentals in Genesee County

Lodging revenue rose 2 percent and occupancy increased 1 percent

19 Art of Achievement honorees recognized for outstanding business and community leadership
1,100-plus participants experienced the Flint area through "Be A Tourist in Your Home Town" event
More than 300 active Certified Tourism Ambassadors in Genesee County
The Chamber's new strategic plan is designed to further improve the region's economic wellbeing and quality of life. The four primary goals are:
Be a relentless force for facilitating economic growth in Genesee County.
Build a strong business community that furthers the collective and individual success of businesses in Flint & Genesee.
Support the success of our region's growing workforce with K-12 career preparation programs and adult talent development
Improve the perception of Flint & Genesee to increase tourism and drive business in the region.
"We believe these goals and our strategies will help us create the kind of place where people want to be and businesses what to locate to and grow," said Herman.
Download entire 2017 Annual Report here:  DOWNLOAD REPORT