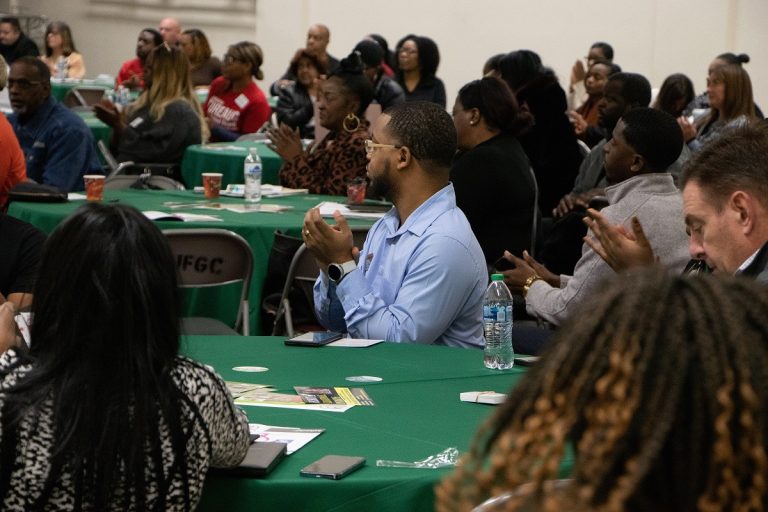 New training series, returning event scheduled in 2023
(FLINT, Mich., Aug. 24, 2023) Since launching last year, the Flint & Genesee Economic Alliance's Business Bridge has continued to grow. More than 200 area businesses are now listed in the digital business directory, which is designed to connect buyers with minority-owned small businesses in Flint & Genesee. Now, the Economic Alliance aims to provide additional support by launching a new training series this fall.
The monthly training series begins Sept. 6 with "Building Brands that Sell: A Dynamic Workshop on Branding vs. Marketing."  The session will be led by Sandra Kelley, owner of Prestige Promotions – one of the businesses listed in the Flint & Genesee Business Bridge.
Additional sessions include Diverse Contracting Strategies (Oct. 4), Business Banking 101 (Nov. 1), and Responding to RFPs (Dec. 6). Attendees do not need to belong to the Business Bridge to participate.
"This programming builds on the momentum of the online directory and is all about preparing minority-owned businesses to do business with larger organizations and buyers," said Tyler Rossmaessler, executive director of the Flint & Genesee Economic Alliance, a division of the Flint & Genesee Group. "We've had many buyers express interest in working with small businesses owned by individuals who are Black, Indigenous and/or a person of color (BIPOC). We're working to bring those groups together through the Business Bridge."
Additionally, the Flint & Genesee Economic Alliance plans to host the Business Bridge Minority Business Contracting Expo on Oct. 26. Attendees can expect a full day of networking, training, and speakers. To register, click here.
The Flint & Genesee Business Bridge is part of a larger effort at the Flint & Genesee Group and its divisions to ensure racial equity and reduce disparities in the local business community. It's for these efforts that the organization is a finalist in Ragan's 2023 CSR & Diversity Awards in the category of Diversity, Equity, and Inclusion Commitment.
"Our work in the DEI space is receiving national recognition, and we owe a lot of that to our partners and the businesses that participate in efforts like the Business Bridge," said Sandra Etherly- Johnson, executive director of Diversity, Equity, and Inclusion and Community Relations at the Flint & Genesee Group. "We hope this inspires even more in the business community to join us in our work."
For information or to register for the upcoming trainings, which are offered at no-cost and will be held at Berston Field House in Flint, visit FlintandGenesee.org/Events.
To learn more about the Bridge, review the directory, or get involved, click here.