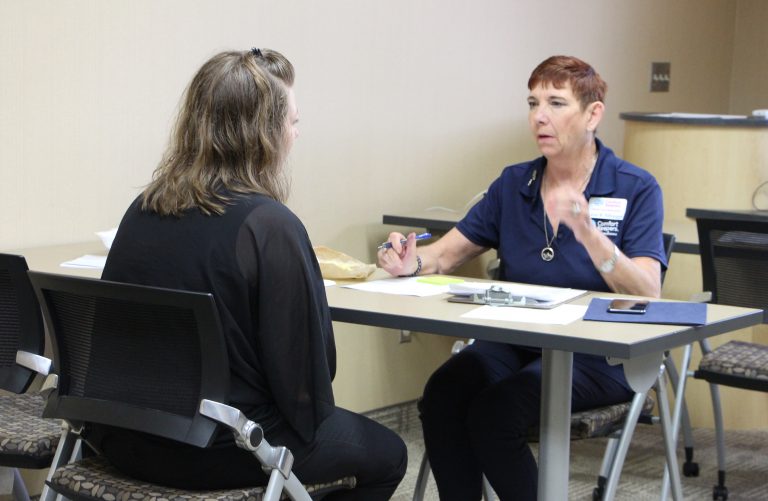 Employers seeking to fill full- and part-time, entry-level positions are invited to register for next month's Flint & Genesee Job & Resource Fair.
More than 300 job seekers are expected to the attend the May 2 event, which will be open to the public and held from 10 a.m. to 2 p.m. at Genesee Valley Center. Participating businesses will be able to highlight available job opportunities, collect resumes and interview candidates.
"This is a great way to gain access to many job seekers in one location," says James Avery, director of Education & Training of the Flint & Genesee Chamber of Commerce. "We're excited to help connect qualified job candidates with career opportunities that line up with a variety of interests and skill levels."
In addition to the brand exposure, there are financial incentives for employers that participate. Companies who hire graduates of the TeenQuest and Career Edge will be eligible to apply for funds that cover up to half of normal hiring and employment costs during the first 90 days of employment.
Community agencies offering career preparation, financial and health services and other important resources are also encouraged to participate.
To register for the event, click here and submit an application by April 19 to confirm participation.