Gov. Gretchen Whitmer appointed ROWE Professional Services Co. Project Engineer Deveron Q. Sanders, PE, to the Michigan Board of Professional Engineers, which he will also represent as a member of the Michigan Board of Architects.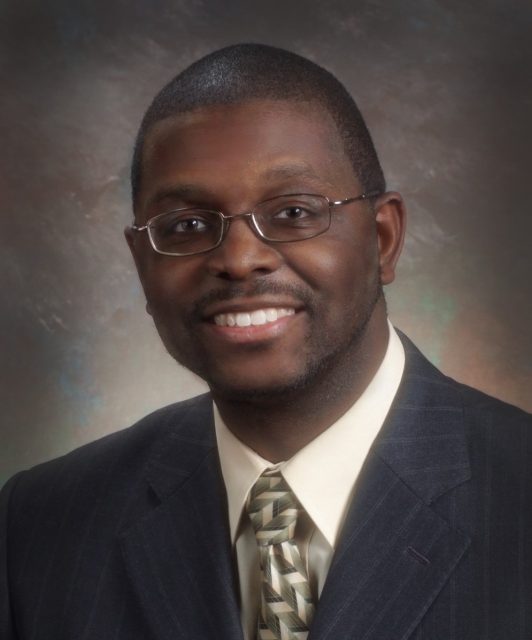 Sanders' term on the two boards began April 5 and expires March 31, 2023. The nine-member Michigan Board of Professional Engineers licenses and regulates the practice of professional engineering in Michigan. Board members work with the Michigan Department of Licensing and Regulatory Affairs to oversee the practice of licensed engineers. The nine-member Michigan Board of Architects regulates the practice of architecture.
Sanders works in the Design Services Division in ROWE's corporate office in Flint, where he assists with design and construction engineering for various transportation, land development, and municipal projects. Sanders is a member of the Conference of Minority Transportation Officials (COMTO) – Michigan Chapter and is a 2016 recipient of COMTO's national Emerging Leader Award.
****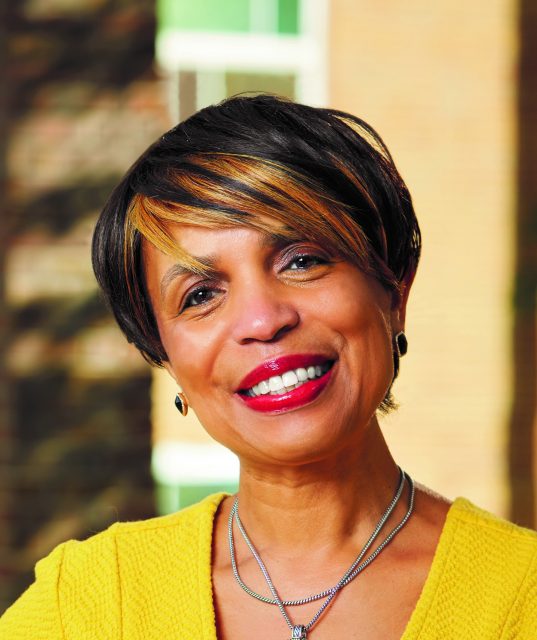 Dr. Beverly Walker-Griffea, president of Mott Community College, received the Mildred Bulpitt Woman of the Year Award from the American Association of Women in Community Colleges (AAWCC) April 14 at the organization's annual awards breakfast. The Mildred Bulpitt Woman of the Year Award is given for outstanding leadership and mentorship to provide opportunities for women in community colleges. Dr. Walker-Griffea was recognized for her tireless work uplifting and leading women, championing social justice and crafting communities where all can succeed.
"I am thrilled and honored to have received the Mildred Bulpitt Woman of the Year award," said Dr. Walker-Griffea. "Dr. Mildred Beatrice Bulpitt was the Founder of the AAWCC and its prestigious Leaders Institute. She took a stand for equality in community college leadership many years ago, so that women like myself could sit in the president's chair today. I am proud to be a part of her legacy of advancing women through the leadership pipeline." MCC news release
****
View Newspaper Group, a publisher of 17 community newspapers covering Lapeer, Sanilac, Huron, Saginaw, Shiawassee, Genesee, Oakland and Livingston counties, has acquired the Tri-County Times. The sale was completed Jan. 1. View newspapers will now have more than 270,000 copies in print each week, including the 180-year-old County Press in Lapeer County. In addition to the Tri-County Times (which covers the Fenton, Lake Fenton, Linden and Holly areas), its Genesee County editions include the Davison Index, Grand Blanc View, Burton View, Flint Township View, Swartz Creek View and Flushing View.
****
Dort Federal Credit Union was recently honored with two Diamond Awards, which recognizes outstanding marketing and business development achievements in the credit union industry. The award was presented by the CUNA Marketing & Business Development Council, a national network of over 1,300 credit union marketing and business development professionals. Awards are given in 36 categories, ranging from advertising to community events. Dort Federal won the Complete Campaign category for two entries: Boost Checking, a high-interest checking account, and Every Step You Take, a brand awareness campaign. Award winners were recognized at the council's 26th annual conference held March 20-23 in Las Vegas.
****
The University of Michigan-Flint's EDA University Center for Community & Economic Development on May 8 will host Mark Muro, senior fellow and policy director of the Metropolitan Policy Program at Brookings, who will present his research on automation, labor market trends and the future of work. The event will be held from 11:30 a.m. to 2 p.m. at the historic Durant-Dort Factory One, 303 W. Water St., in downtown Flint. The luncheon is open to the public and free of charge, thanks to generous support from the Charles Stewart Mott Foundation. Click here to register.
****
The Food Bank of Eastern Michigan presented awards to volunteers, individual donors, companies and other partners for their support in 2018 at the annual Partner Recognition Luncheon on March 26. President & CEO Kara Ross thanked the many partners for a successful 2018 Holiday Campaign – which featured more than 150 activities, events and food drives – raised $730,000 and 52,000 pounds of food. It enabled the Food Bank to provide 4.4 million meals through its partner agencies. Major partners included Biggby Coffee, the Flint Firebirds, Kroger, MLive, Outfront Media, The State Bank, Security Federal Credit Union, Financial Plus Credit Union, Genisys Credit Union, Skaff Furniture and VG's. ABC 12 School Spirit Challenge, in partnership with ELGA Credit Union, was also highlighted. Retail store partners were recognized and Hunger Hero Awards were presented.