As we all do our part to help stop the spread of COVID-19, many people are anxiously waiting for the opportunity to receive that ultimate shot in their arm – the one that's going to give them a real chance at protecting their health and save lives.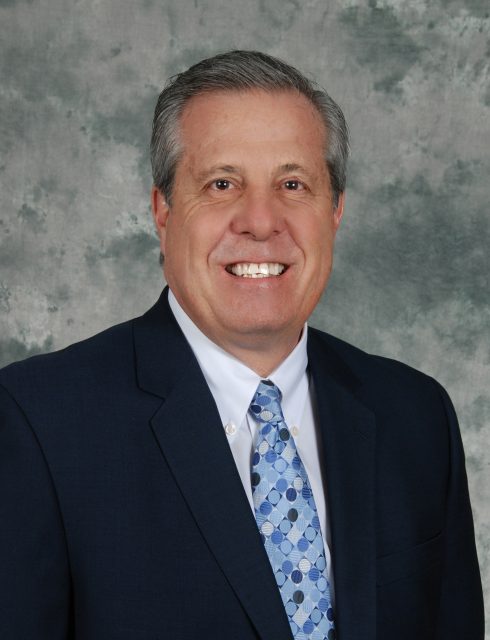 The vaccine process, while daunting, is getting better each day. In fact, we've just learned that the Genesee County Health Department is expected to get its largest allotment of the COVID-19 vaccine this week with over 7,000 doses earmarked for our area. This should allow the region to gain more traction.
We are also gaining traction due in part to the unwavering support of volunteers who are assisting the Genesee County Health Department (GCHD) in the delivery of the COVID-19 vaccine in Flint and Genesee County.
The more than 200 people who are volunteering on a regular basis represent a cross-section of our community, including active and retired physicians, nurses, pharmacists, and medical and nursing students. Non-medical volunteers are also donating valuable hours to help provide clerical and logistical support for the massive effort, including students (who must be at least 18 years), secretaries, retirees and other dedicated citizens.
This community has shown time and again that when the need is great so, too, is the generosity of our citizens. That includes the commitment of many of our small businesses – restaurants, in this case – who are supporting the volunteer effort by providing meals for the workers. It is such a critical piece of the puzzle when you stop to think about it. Good nutrition is essential to ensure the volunteer staff can operate continuously at a high-level while working long hours to inoculate the public.
And now, another layer of support has been added. Last week, the Charles Stewart Mott Foundation awarded a $50,000 grant to the Genesee Chamber Foundation to provide meals to volunteers and health-care workers staffing Genesee County Health Department COVID-19 vaccine sites.
Restaurants have been devastated by the pandemic. Yet these businesses continue to help those who are doing so much to help us all. The Mott Foundation grant makes it a little easier for restaurants to keep preparing and delivering meals for the vaccine clinics' volunteers.
It's heartwarming to see so many in our community pitching in to get us through a very difficult period. That includes our community of volunteers, the commitment of our area restaurants who support them, and organizations like the Mott Foundation that champion their efforts.
We are all in this together and we will get through this together.
To pre-register for a vaccine from the county, visit www.gc4me.com/. If you are interested in volunteering at a COVID-19 Vaccine Clinic, please visit www.gchd.us/covid19volunteer to apply.
Tim