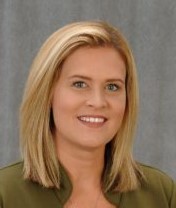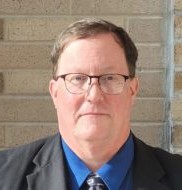 Flint Mayor Sheldon Neeley announced the additions of Shelbi Frayer and Michael Brown to his administration. Frayer joined the City of Flint as the new chief financial officer. She oversees all aspects of the city's finances, including preparation and administration of the city's budget and financial reports as well as accounting payroll, grant reporting and purchasing. Her experience in municipal finance includes leadership roles with the City of Lansing, State of Michigan and multiple school districts. Brown is the new Department of Public Works director. He oversees infrastructure systems including water, sewer, transportation and the water treatment plant. Brown previously served as utilities administrator at the wastewater treatment plant where he oversaw operations, including the water service center until 2011.
****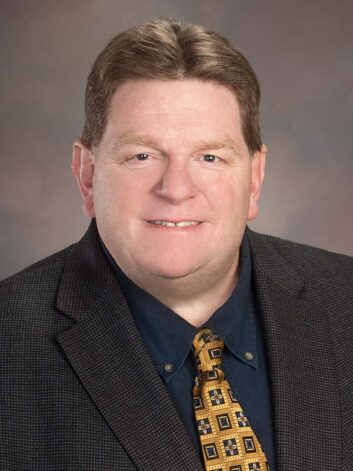 Yeo & Yeo announced Dave Youngstrom as its next president & CEO-elect, effective January 1, 2022. Youngstrom will assume leadership of the firm's nine offices and all Yeo & Yeo companies – Yeo & Yeo CPAs & Business Consultants, Yeo & Yeo Medical Billing & Consulting, Yeo & Yeo Computer Consulting and Yeo & Yeo Wealth Management.
"I am deeply honored that the principal group selected me as the next CEO," Youngstrom said. "While I've enjoyed the daily contact with our clients I have known for the past 25 years, I believe that I can make a difference in this new role, and I am excited to lead the firm into the future."
Youngstrom is a principal and shareholder, and he serves on Yeo & Yeo's board of directors. In his recent role as assurance service line leader, Youngstrom was responsible for directing and strategizing the firm-wide audit practice throughout Yeo & Yeo's nine offices. During his 25 years at Yeo & Yeo, Youngstrom championed many initiatives for the assurance service line and the firm.
****

Flint Fire Department Deputy Chief Carrie Edwards-Clemons has been accepted into the 2021 Fire Service Executive Development Institute (FSEDI). FSEDI is a yearlong leadership development program developed by the International Association of Fire Chiefs to provide new and aspiring chiefs with the necessary tools to have a successful and productive tenure.
****
Gov. Gretchen Whitmer reappointed Ronald R. Campbell, of Davison, to the Michigan Barrier Free Design Board. Campbell, the principal planner and preservation architect for Oakland County, represents registered architects on the board for a two-year term that expires Oct. 31, 2023. The board has the responsibility to receives, reviews and processes requests for exceptions to the barrier-free design specifications, and requires appropriate equivalent alternatives when exceptions are granted.
****
Surgical Associates, PLC, in Grand Blanc is now part of the Ascension Medical Group. The Surgical Associates office staff: Dr. Christopher Ash, DO; Dr. Alfred Austin, DO; Dr. Andrea Goethals, DO; and Dr. John Vance, DO. Each of the surgeons completed their residency at Ascension Genesys Hospital and will continue to serve on the medical staff and in leadership roles there.
****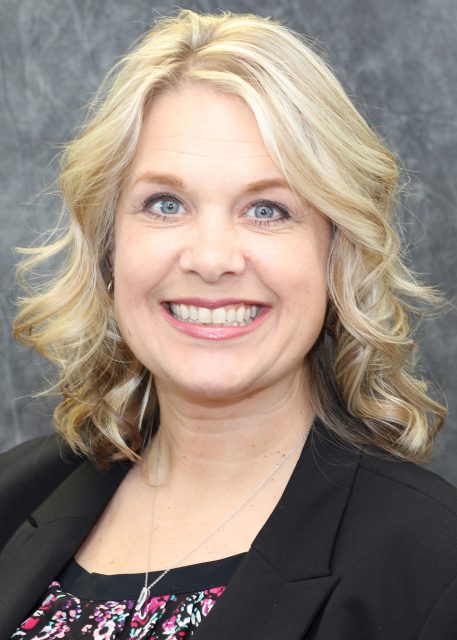 Leigh LaForest is the new president of the Grand Blanc Chamber of Commerce. Forest is formerly the partnership development manager with the Flint & Genesee Chamber. She replaced Jet Kilmer, who retired after 17 years with the organization.
****
Three area businesses – ATI Group (Flushing), Lyseon Additive Manufacturing (Flint) and The Poke Bowl (Flint) – have been selected for the 2021 Class of Michigan Celebrates Small Business (MCSB). ATI Group was named one of the 2021 Michigan Companies to Watch and among the PTAC (Procurement Technical Assistance Center) Best Small Businesses. Lyseon Additive Manufacturing was honored in the SmartZone Best Small Businesses category. The Poke Bowl was honored in the Michigan SBDC (Small Business Development Center) Best Small Businesses category. The businesses will be recognized at the 2021 MCSB annual gala in July. News release
****
In partnership with OEO Energy Solutions, Consumers Energy has partnered with Trade Ally and preferred distributor, OEO Energy Solutions, to provide no-cost LED tubes to members of the Flint & Genesee Chamber. The zero-cost program is available to active Flint & Genesee Chamber members within the Consumers Energy service area Members will receive 4' LED tubes at zero product cost. Click here to learn more.
****
The Flint City Bucks have enhanced their television partnership with Mid-Michigan's The CW46 (WBSF), planning to air 10 live matches Saturday nights in 2021. CW46 will tentatively lead with the Bucks' USL League Two home opener at 7:30 p.m. Saturday, May 15. The team will host USL2's newest member, Toledo Villa FC at Kettering University's historic Atwood Stadium in Flint.
"This is a win for our players, sponsors, and fans," said Bucks President Costa Papista. "With the possibility that stadium capacity may be reduced for the upcoming season, our expanded broadcast relationship will help us reach fans who are unable to attend Bucks' matches in person. We are grateful to Sinclair Broadcasting, Kettering University, and to all our sponsors for making these live broadcasts a reality throughout our region again this summer." News release
****
The Michigan State University College of Human Medicine announced the new Flint Spartan Master of Public Health Scholarship to support the public health workforce in the Flint community. Thanks to the generous support from the Michigan State University Division of Public Health, one scholarship will be awarded to an MPH student who lives or works in the Greater Flint community, including Mt. Morris and Burton. The scholarship will cover tuition and fees for completing MSU's online Master of Public Health, a 43-credit program that can be completed in 19-months. Due to COVID-19, there is no GRE required to apply at this time.
"Over the past year, we have witnessed how the global coronavirus pandemic has a local impact," shares Wayne R. McCullough, Director of the MPH program. "Our Public Health colleagues have played a critical role collaborating in the Flint community to get credible and reliable information to the public." News release