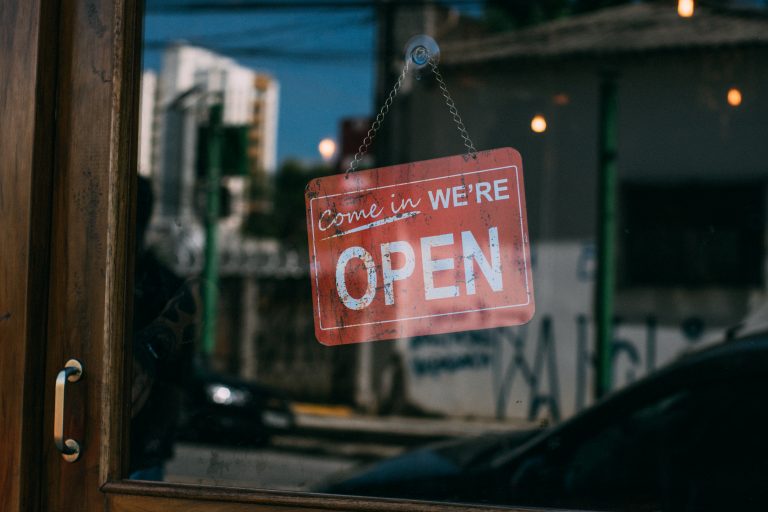 Planning to #ShopSmall this holiday season? Get a head start by participating in this year's Small Business Saturday, which falls on Nov. 30. There are several local events and promotions that will be taking place throughout the day.
You might, for instance, check out Flint Handmade's 13th Annual Holiday Craft Market. Held at the Flint Masonic Temple (755 S. Saginaw St., Flint), the event will bring together more than 40 local artisans specializing in a variety of unique, handmade items. Admission is $1 for adults and free for children 12 and under. Additionally, the first 25 shoppers will receive a goodie bag.
While you're on Saginaw Street, don't miss the Downtown Flint Small Business Saturday event, organized by Flint Forum for Social Business and Flint Handmade in partnership with multiple sponsors. The first 100 people to make a purchase of $10 or more at three different participating locations will receive a free mural print from the Flint Public Art Project.
Several of these locations will also be offering special discounts and promotions, including Reclaimed by Whaley (141 W. Second St, Flint), which will offer 20 percent off storewide in celebration of Small Business Saturday.
There are also multiple promotions to check out inside the Patterson Building, located at Saginaw and Third Street. Customers at Brush Alley Skate Shop (111 E. Third St., Flint) can snag 25-percent off summer apparel and 40 percent off select shoes. Around the corner, Flint Computer Works (653 S. Saginaw St., Flint) will be selling laptops at reduced prices and offering free inspections on repairs between 10 a.m. to 5 p.m.; call 810-965-6735 if the door is not open.
While you're at it, consider grabbing a bite to eat from one of downtown's many restaurants. Looking for one place with multiple options? Check out the Flint Farmers' Market (300 E. First St., Flint), which is home to many restaurants and retailers, some of which will be hosting their own #ShopSmall promotions.
As you head outside of downtown, be sure to stop at Word of Life Christian Church (460 West Atherton Road, Flint). There, dozens of businesses are participating in the Flint Small Business Saturday shopping extravaganza.
Elsewhere in Flint, shoppers can take advantage of discounts at Electric Crown Records, where sales include 10 percent off new, sealed records, and 20 percent off all other items—excluding Record Store Day Black Friday items.
At Genesee Valley Center in Flint Township, customers at Wears Like New (4362 Miller Road, Flint) can snag 40 percent of all items storewide. Inside the shopping center, the Awakened Naturals kiosk will offer $20 beard kits, $19.99 moon essential oil diffusers and $29.99 gem elixir water bottles.
In Grand Blanc, Mainstream Boutique (11419 S. Saginaw St.) will host a Pure Barre pop-up shop, Cookie Crumbs and Company pop-up shop and Alter & Blend Hair Studio Giveaway to celebrate the Shop Small festivities. Additionally, Sylvan Learning Center (8185 Holly Road, Grand Blanc) will host a holiday client appreciation sale that runs through Dec. 30. As part of the promotion, clients who purchase 60 hours of tutoring will get 12 hours free.
In Flushing, the Downtown Flushing Business District is hosting a Shop Local Walk, which will be held from 10am to 2 p.m. Each participating shop will host their own snacks, giveaways, and purchase incentives. Shoppers can pick up a map from any participating business or Bueche's Shopping World during the week of Thanksgiving and collect signatures from each store. Once done, drop off your map for the chance to be entered into the "Christmas in a Basket" raffle.
Not planning on leaving the house over the holiday weekend? No worries! It's still possible to #ShopSmall on the Internet. In fact, several local businesses sell products online.
For example, there's Article One Eyewear, Michigan at the Market, Halo Burger, Fireside Coffee Co. and Shumaker's Ski and Snowboard. And, of course, many businesses, including Spymaker Escape Games, Flint Firebirds and Serendipity Wellness Spa, sell e-gift cards and tickets on their websites.
This roundup barely scratches the surface of the very many small businesses that call Flint & Genesee home. After all, there are hundreds of retailers, restaurants and other small businesses that sell products, services and gift certificates that make great gifts all year round!