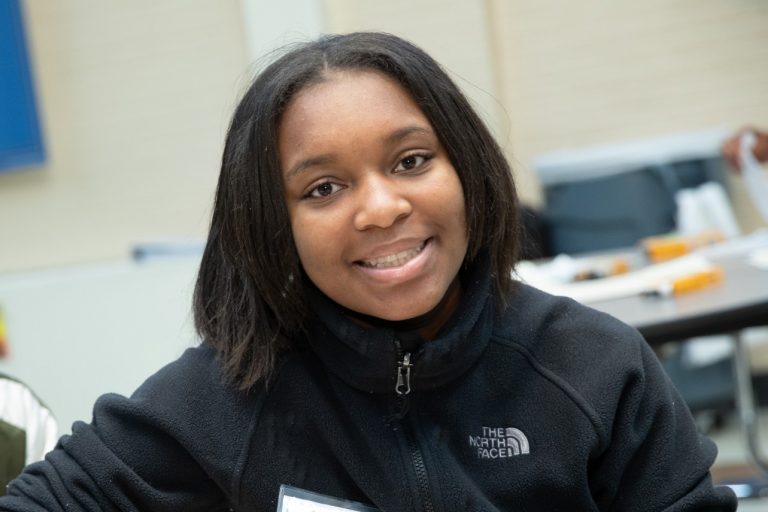 (FLINT, Mich., Sept. 14, 2020) TeenQuest – a pre-employment and leadership training program that prepares young people for success in the 21st-century workplace – has released its fall 2020 schedule. The program will host two virtual sessions open to all high school students ages 14-19 in Genesee County. The first session will run Sept. 21-Oct. 22, and the second will run Oct. 26-Dec. 3.
TeenQuest is a five-week program that focuses on developing skills to secure and keep a job. Activities promote key soft skills including setting goals, taking initiative and managing change. Students also learn how to write resumes, prepare for interviews and open personal checking/savings accounts.
"The skills students learn through TeenQuest will benefit them everywhere—at school, at home and in the workplace," said James Avery, director of Education & Training at the Flint & Genesee Chamber of Commerce, which administers the program. "By the time they complete this program, they will feel better prepared to take on whatever challenges and opportunities come their way."
As part of the virtual format, students must attend a 90-minute orientation on the first day of program. Additionally, they must participate in two 45-minute online sessions and complete 90 minutes of self-guided learning each week. To graduate from TeenQuest, students must also successfully complete mock interviews and participate in a volunteer engagement activity organized by TeenQuest.
In addition to the virtual sessions, TeenQuest is partnering for the first time with the Genesee Career Institute (GCI), which provides instruction and experiential learning that helps prepare students to enter the workforce after completing high school and the GCI program.
Through the new partnership, students in the Career and Technical Education Experience at GCI spend the first part of each week exploring a variety of careers and programs, ranging from veterinary medicine to cyber security. The class then turns its focus to pre-employment training as students participate in TeenQuest each Friday.
"This is a natural collaboration," Avery said. "It allows students to learn about different career pathways available to them, while simultaneously preparing them to succeed in the workplace once they're hired."
Like all TeenQuest graduates, students who complete this year's program will be invited to the Summer Youth Initiative (SYI) Job Fair, where they will interview with local businesses and organizations for summer employment opportunities. In 2020, nearly 260 students secured summer jobs with SYI employers including Boys & Girls Clubs of Great Flint, Communities First and Michigan Community Services, Inc.
For more information, or to enroll in an upcoming session, visit www.flintandgenesee.org/teenquest or call (810) 600-1413.