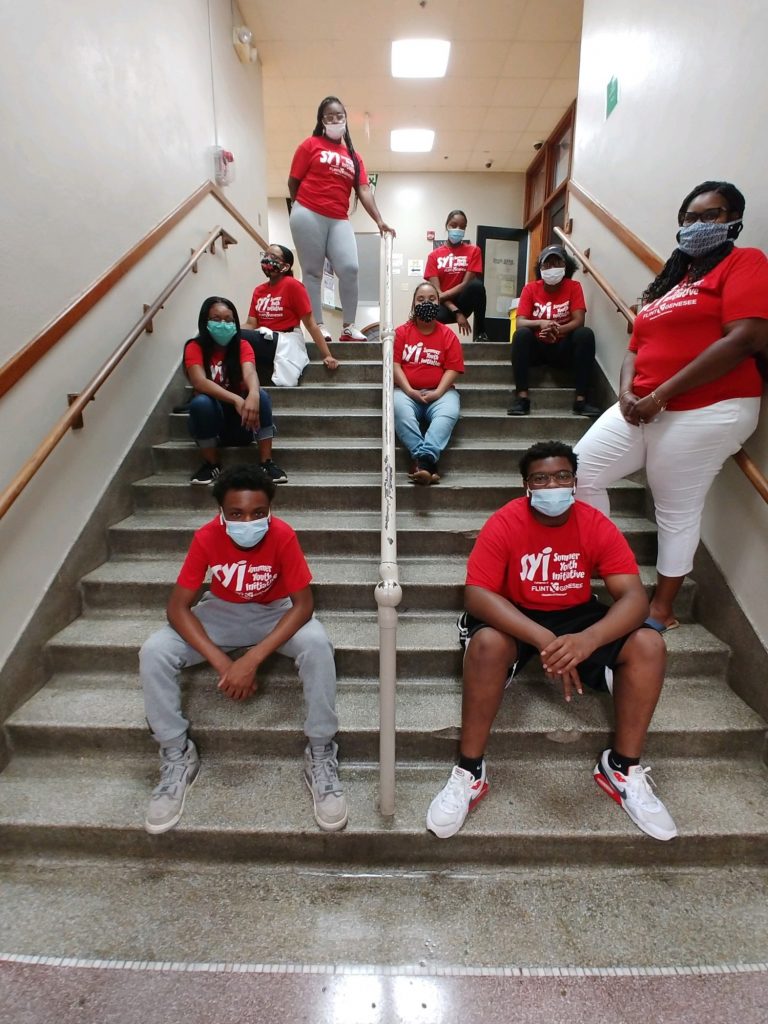 Registration is now open for Feb. 18-March 25 session
(FLINT, Mich. – Feb. 5, 2021) Tim Szary is a systems engineer at Raytheon Technologies. Jelani Taylor is a business analyst at McKinsey Seattle. And Quanhyia Wade is now in her first year as a nursing student at Mott Community College. Despite their different career paths, these Genesee County natives all have one thing in common: They are all TeenQuest graduates who gained important work experience through the Summer Youth Initiative (SYI) employment program.
Genesee County teens who are interested in following in the footsteps of these students and young professionals are encouraged to register for TeenQuest's final session of the 2020-21 school year. Held virtually, the session will kick off with orientation on Feb. 18. The program, which teaches the skills needed to get and keep a job, will run from Feb. 22 through March 25.
This is the final TeenQuest session that will be offered before the SYI Job Fair, during which teens are invited to interview with local employers for summer job openings. The job fair, which will be held this spring, is open only to graduates of TeenQuest.
"This is an ideal program for area high school students who want to develop high-demand skills, including communication, goal setting and conflict resolution," said James Avery, director of Education & Training at the Flint & Genesee Chamber, which administers both TeenQuest and SYI. "What's more, it guarantees them the opportunity to interview with area employers for actual job openings. Last year, nearly 260 students secured summer employment as a result of these programs."
Wade, an alumna of Flushing High School, completed TeenQuest in her freshman year and participated in SYI each summer through 2020. By the time she started college, Wade already had the Food Bank of Eastern Michigan, Asbury Methodist Church and Berston Field House listed on her resume. Not only did the experience help build her confidence, it also helped her grow her professional network.
"I met so many people through SYI that have given me resources to further my career into nursing," said Wade, who currently works at Berston and McDonald's on top of her regular schoolwork. "One of my previous supervisors offered to review a job application for me, and another put me in touch with someone who set me up with a job shadowing opportunity at Hurley Medical Center. I wouldn't be where I am today without TeenQuest and SYI."
As part of TeenQuest's current virtual format, students must attend a 90-minute orientation on the first day of program. Additionally, they must participate in three, one-hour online sessions weekly and complete assigned projects—including writing a resume and filling out a job application—outside virtual class time. To graduate from TeenQuest, students must also successfully complete mock interviews provided through the program.
TeenQuest is open to all Genesee County teens, ages 14-19 in grades 9-12. For more information, or to enroll, visit www.flintandgenesee.org/teenquest or call (810) 600-1413.
About the Summer Youth Initiative and TeenQuest
The Summer Youth Initiative is a program that helps Flint-area teens find paid summer jobs. It's open to students who've completed the TeenQuest afterschool program, which provides pre-employment and leadership training to students ages 14 to 19 to help them succeed in college and the 21st century workplace. Both programs are administered by the Genesee Area Focus Fund, a supporting organization of the Flint & Genesee Chamber of Commerce, with support from the Charles Stewart Mott Foundation. To apply or learn more, visit www.flintandgenesee.org/teenquest.