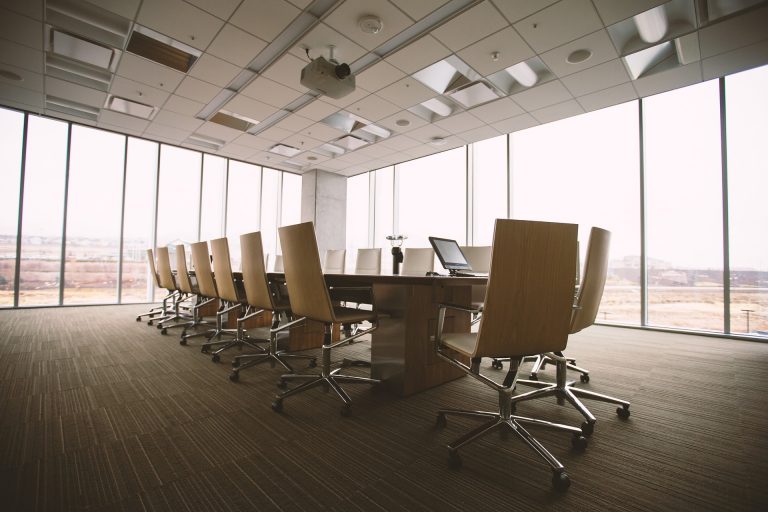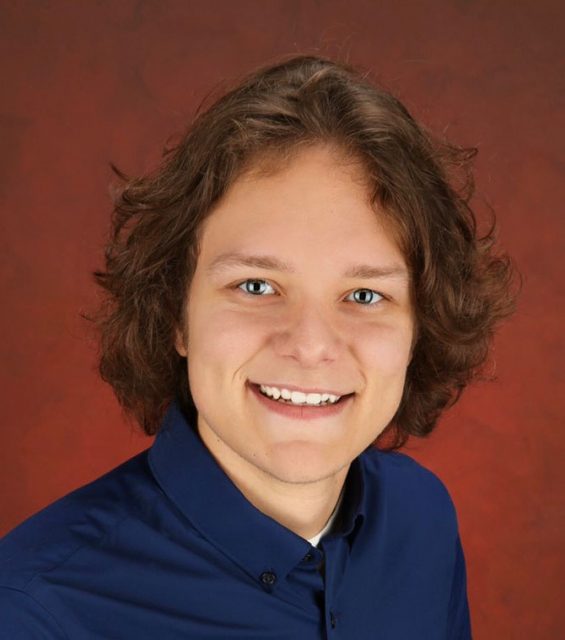 Weichert, Realtors®- Grant Hamady announced Aidan Byrne has joined the Burton office.
Byrne joins a dedicated team of knowledgeable agents at the real estate agency who bring many years of combined real estate expertise to their clients.
****
Officials of The Ally Challenge presented by McLaren announced on Feb. 4 that Matt Stepnes has been named tournament director of the HNS Sports Group managed, award-winning PGA TOUR Champions event, now entering its third year at Warwick Hills Golf & Country Club. Stepnes joins The Ally Challenge management team after seven plus years with the PGA TOUR, including sales and marketing for the Genesis Open at Riviera and management within the PGA TOUR's Official Marketing Partnership division of in-market activations at over 28 tournaments. Most recently, Stepnes served as the Sales Director for the inaugural Rocket Mortgage Classic PGA TOUR event at Detroit Golf Club. Stepnes has more than 20 years of professional career experience in sports and event marketing, with a focus on golf and team sports, including the NBA, NHL and MLB. News release
****
Dort Financial Credit Union announced that it has surpassed $1 billion in assets, making it the first credit union headquartered in Genesee County to reach this mark. The announcement comes in the credit union's 69th year in business.
Flint A.C. Employees Federal Credit Union opened in 1951 with a charter mission to serve AC Spark Plug employees. The credit union later became Dort Industrial Employees Federal Credit Union and in 1984 the name was changed to Dort Federal Credit Union. By 2012, the credit union surpassed $500 million in assets and had seven branch locations. After experiencing continuous membership growth, the credit union currently has ten locations throughout Genesee, Shiawassee, and Lapeer counties. On Jan. 1, Dort Financial converted from a federally chartered credit union to a state charted credit union and opened its membership to anyone who lives, works, worships, or attends school in Michigan.
"Dort Financial Credit Union is committed to remaining focused on building relationships and providing quality financial services to our members, while supporting our employees, and the communities we serve. Reaching this milestone helps validate our mission to remain financially strong and stable by providing competitive products, rates, and excellent service," said Harry Awdish, board chairman.
"We are grateful for our 95,000-plus members, the direction of our volunteers, and the dedication of our staff allowing us to continue our success in the future. Most of all, we thank the community for continuing to put their trust in us; we couldn't have achieved this milestone without them," President and CEO Vicki Hawkins.
****
The Community Foundation of Greater Flint is investing in nonprofit organizations working to ensure an accurate count in the 2020 census. Thirty-four nonprofit organizations were awarded $300,167 in grants in a competitive process that began last fall. Grants ranged from $20,000 to $2,100 depending on the project's scope and geographic coverage. Funding runs from December 2019 through August 2020. The Census count begins in April 2020.
"The Community Foundation is pleased to support local nonprofits that are key to get out the count efforts, particularly in hard-to-count populations," said Sue Peters, vice president of community impact. "Those with the most to lose from an undercount are the hardest to count, including people of color, immigrants, young children, and those traditionally served by nonprofits." News release
****
Bishop International Airport announced a unique visitor program authorizing non-traveling individuals to visit airside (beyond security screening). Bishop is one of only five U.S. airports to offer something like this in over a decade.
"The FNT Visitor Pass allows non-ticketed people the opportunity to go airside and spend some extra time with friends and family, say goodbye to their loved ones or to meet them at the gate to surprise them, and enjoy our restaurants and gift shops. Bishop International Airport is committed to providing a safe, convenient, customer experience," said Airport Director Nino Sapone.
FNT Visitor Pass applicants may register up to, but not more than 24 hours in advance of their visit at https://www.bishopairport.org/your-flight/general-information/fnt-visitor-pass. The free program is available Monday through Friday, from 8 a.m. to 6 p.m.
FNT Visitor Pass users are subject to the same security procedures as ticketed passengers. All participants must go through the general boarding lanes at the security checkpoint to be screened by the Transportation Security Administration (TSA). The TSA and/or the Bishop International Airport Authority reserve the right to revoke the FNT Visitor Pass from any individual who may pose a security risk, a risk to any passengers or customers, and/or violates any of the rules and regulations of the airport or TSA.
****
The University of Michigan-Flint has been selected by the Carnegie Foundation as one of the 119 U.S. colleges and universities to receive the Carnegie Community Engagement Classification in 2020, an elective designation that indicates an institutional commitment to community engagement.
The Carnegie Community Engagement Classification has been the leading framework for institutional assessment and recognition of community engagement in U.S. higher education for the past 14 years.
"We are extremely honored – and proud – to be recognized once again with the Carnegie Community Engagement Classification," said UM-Flint Chancellor Deba Dutta. "This classification signals our commitment to our community engagement efforts, both on campus and through our work with our community partners." News release
****
Send submissions for personnel updates to . Photos are optional.