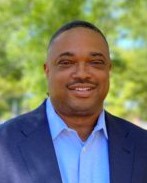 Gov. Gretchen Whitmer has appointed Flint Police Chief Terence G. Green to the Michigan Committee on Juvenile Justice, an advisory body within the Department of Human Services that promotes the effective implementation of juvenile justice policy and greater administrative efficiency for juvenile justice programs. Green, whose terms runs from Jan. 1, 2021 to Dec. 31, 2023, is appointed to represent law enforcement and juvenile justice agencies. The committee was created in accordance with the federal requirements under the Juvenile Justice and Delinquency Prevention Act of 1974 for receiving grant funds to support juvenile justice initiatives.
****
McLaren Health Care and Walgreens on Dec. 17 announced a partnership to execute McLaren's vaccination strategy to protect its employees from COVID-19 as the healthcare system received its initial allotment of vaccine.
McLaren received 5,875 vaccines from Pfizer during phase 1A of the nationwide vaccination distribution plan, which is primarily intended in part to protect healthcare professionals as they continue to care for patients battling the virus on top of the critical medical care and support communities rely on. Vaccinations began today as the allotment is distributed throughout the McLaren system.
"We are thrilled to finally see an opportunity to 'take the fight to COVID-19' with the highly effective vaccines now in our hands," said Barton B. Buxton, PhD, president and CEO of McLaren Health Management Group and co-chair of McLaren's COVID-19 Vaccine Task Force. "Make no mistake, getting this vaccine to the right person, in the right place, at the right time is a complex undertaking. This makes our partnership with Walgreens and their network of convenient retail stores located throughout the McLaren service area more significant and critical to our delivery infrastructure." News release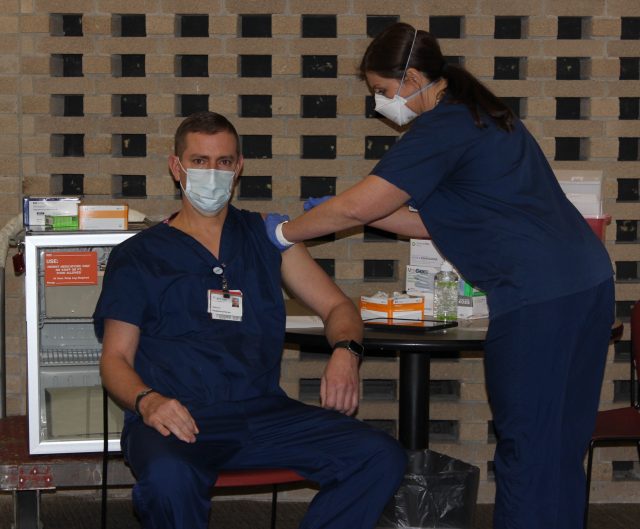 ****
MRI imaging services at Ascension Genesys Hospital will soon be easier, faster and more comfortable for patients using new advanced MRI technology. Ascension Genesys Hospital will be the first hospital in the mid-Michigan region to have an MRI scanner using blanket-like AIR coil technology. The new system will be ready for advanced imaging in mid-January 2021.
With the new advanced MRI scanner, Ascension Genesys will now be able to offer cardiac imaging, prostate imaging, whole body oncology imaging, pediatric imaging and sedation services to calm claustrophobia patients. Delivering high-quality, safe patient care is a top priority and this new MRI scanner system will allow Ascension Genesys Hospital to expand their outreach and provide improved diagnosis and treatment plans for more patients.
****
McLaren Flint was awarded an 'A' in the fall 2020 Leapfrog Hospital Safety Grade, a national distinction recognizing McLaren Flint's achievements  protecting patients from harm and providing safer health care. The Leapfrog Group is an independent national watchdog organization committed to health care quality and safety. The Safety Grade assigns an 'A', 'B', 'C', 'D' or 'F' grade to all general hospitals across the country and is updated every six months. It is based on a hospital's performance in preventing medical errors, injuries, accidents, infections and other harms to patients in their care.
"The Leapfrog 'A' Safety Grade is reflective of the numerous initiatives put into place at the hospital over the past three years to build upon our extensive safe care patient initiatives," said McLaren Flint President and CEO Chad Grant. "This recognition is a true testament to everyone's hard work and confirmation of the high-quality care that we know is being delivered by our team."
****
Back to the Bricks has postponed its 6th Annual Chrome & Ice event until 2022. The event, which was scheduled for February 2021, was pushed back in the interest of public health safety and the concerns about hosting a large indoor gathering amid the ongoing COVID-19 pandemic. However, the Promo Tour slated for June 2021 is still on and registration will open in late January or early February.
****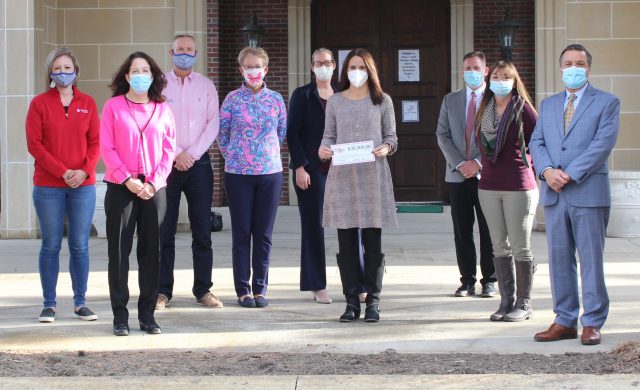 The women of The Pink Par-Tee of Warwick Hills Golf and Country Club recently presented representatives from Karmanos Cancer Institute at McLaren Flint and the McLaren Flint Foundation with a $36,000 check to help support breast cancer patients. The donation was made possible with the amazing turnout of the Pink Par-Tee's 8th annual charitable event at Warwick Hills in June.
The proceeds will be used to assist women undergoing breast cancer treatment and help some women receive mammograms.
"We are so pleased to be a recipient of the Pink Par-Tee's contribution," said Doug Glazier, Vice President of the McLaren Flint Foundation. "These funds help Karmanos Cancer Institute at McLaren Flint to continue assisting women in Genesee County who are battling breast cancer."
Pink Par-Tee Chairperson Nancy Gignac said this year's event required some extra creativity to protect public health. "Our golf and tennis events allowed for social distancing and we moved all activities to the course, including a silent and live auction and many fundraising games. Numerous committed volunteers were required to make the events truly memorable for participants."
Title sponsors for this year's events were Security Credit Union and Eagle Excavation. To date, the Pink Par-Tee has raised over $420,000.
****
The Dort Financial Event Center, which is currently undergoing a $2-million renovation, is adding new seating from the old Palace of Auburn Hills, which was imploded last summer. Palace and Detroit Pistons owner Tom Gores, who grew up in Genesee, donated the black vinyl seats to the Dort Center.
The center's old seating is now available for purchase. Flint Firebirds fans can own a piece of Flint hockey history and secure a collectable, upper bowl stadium seat for $25-$50, based on style. A limited number of seats are available and will be distributed on a first-come, first-serve basis.
For additional details or to schedule a pick-up time, please email Dort Financial Center General Manager and Flint Firebirds Team President Jeremy Torrey at .
The renovations are scheduled to completed by the end of December.
****
To share news items about your business or organization, including press releases, new hires and employee promotions, announcements and recognition received, CLICK HERE.