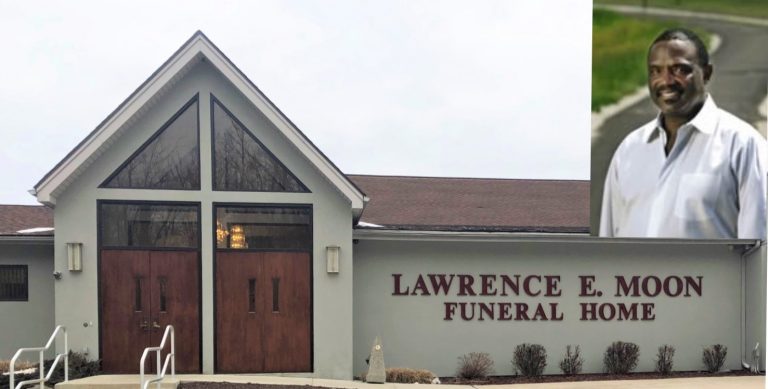 Lawrence E. Moon isn't shy about expressing his deep affection for his adopted home of Flint and Genesee County.
"It's my town and my community," said Moon, during a moment of soft-spoken reflection, a Detroit native who came to Flint in 1976 and never left. "People make the place, and I think the world of the people of this community."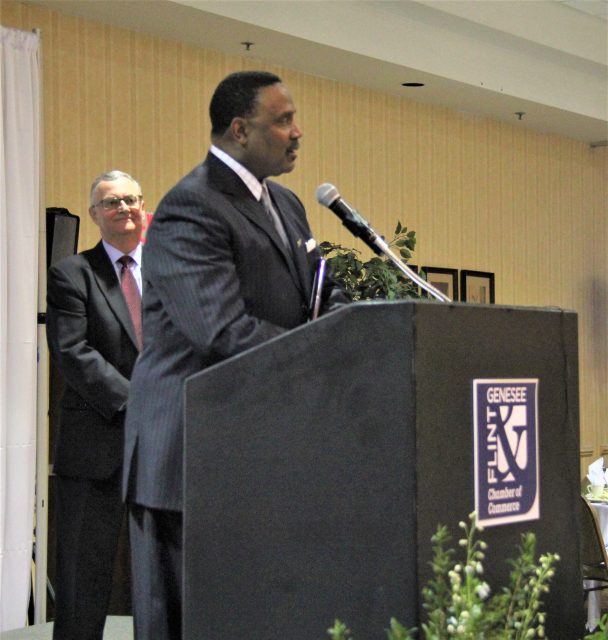 For more than three decades, both the man and the funeral home that bears his name have anchored Flint & Genesee in more ways than one – from the northwest Flint neighborhood in which the business is located to the county's large African American community for whom he has provided end-of-life services across generations of families to the expertise and time he has personally invested in serving on various boards and committees.
And in a nod to Black History Month, he speaks with abiding pride about the rich history of black funeral home directors as community leaders, investors and for the indispensable role they played during the civil-rights movement.
As detailed in a 2016 article in The Atlantic, black morticians cared for those who died in protests and other conflicts, and staged large-scale funerals that galvanized Americans to the civil-rights cause. They also provided bail money when activists were jailed, and made their businesses available for meetings. Hearses and funeral-home cars became a way to ferry civil-rights leaders, including Martin Luther King Jr., around the South inconspicuously.
"If you've ever seen the picture of Dr. Martin Luther King walking down Woodward Avenue in Detroit, right around '66 or '67, there are three men upfront and one of the men upfront was Ben McFall, owner of the McFall Funeral Home. So everywhere you look, you will find that our profession either helped with transportation and in supplying capital to help us to get things done."
After graduating from Wayne State University's Mortuary Science Program, Moon came to Flint to work for Charles Greene of Greene Home for Funerals. (He previously worked in the industry in Detroit before beginning his studies at Wayne State.) After compiling more than a decade of experience, he opened Lawrence E. Moon Funeral Home in 1987.
Funeral direction requires a high level of attentiveness to customer service that, perhaps, few occupations can match. The emotional toll from the passing of a loved one can sometimes even be debilitating for the family members and friends.
"Our industry is a service industry. That's what this is really about," he said. "I read a statement that says, 'we take the dead where they should go and help the living get to where they should be'. Final disposition of human remains certainly is one of the primary components of our business.
"The other part is psychological, especially when you start talking about grieving and loss. I constantly tell my people we only get one chance to do this. You have a short window oftentimes and you have a lot of different moving parts. That being said, we have to make sure it all works out perfectly. There's little room for error, and there is very, very little understanding of error and mistakes."
Moon continued:
"We must must be able to do our job glitch-free. That's our challenge. You have to say to yourself, I got it. I understand it. I understand the responsibilities that come with it."
His advice for aspiring and fledgling entrepreneurs is simple: know your craft.
"As a new businessperson, you're going to make mistakes because you haven't seen anything yet. Or you may have done it as a secondary person and not the lead person. But you need to know your craft and the end-result of what you're trying to do with your customer; of what your customer has hired you to do. Anytime there is a business interaction, it's a relationship where both participants are expecting something. You have got to know your craft."
For Moon, community involvement goes hand-in-hand with running a successful business, whether it's done at the countywide level or in the surrounding neighborhood. He's chairman of the McLaren Flint Board of Trustees, vice chair of the Ruth Mott Foundation Board and past chair of the Community Foundation of Greater Flint. He also chaired the Complete Count Committee for the 2010 Census a decade ago.
"I've lived in Flint longer than I lived in Detroit. So, Flint truly is my home. It's about making Flint the best it can be. A step further, I serve a constituency. So, wherever I go, it's my intent to make it better for the total community but specifically for my constituents."
He closes by sharing his optimism for Flint & Genesee's future.
"There will be a resurgence of Flint; of the Midwest. So, we've got to make sure we take care of it until we get there."