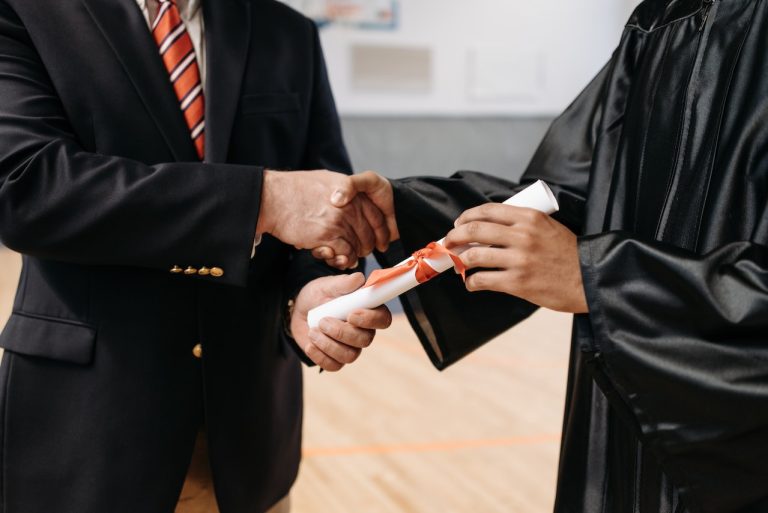 46 students have graduated debt-free so far thanks to local scholarship program
(FLINT, Mich., 10/10/2023) Over the last five years, 46 Flint Promise Scholars graduated from Kettering University, Mott Community College, and University of Michigan-Flint without student loan debt thanks to the Flint Promise Scholarship Program, a last-dollar scholarship facilitated by Flint & Genesee Education & Talent, a division of the Flint & Genesee Group.  
"We are proud to see the success of the students who graduated from this program, some of which are first-generation college students," says James Avery, director of Talent Development for Flint & Genesee Education & Talent. "With this program, we are supporting our students by allowing them the freedom to attend school without the added stress of worrying about how to pay for it." 
According to a survey from Gallup and the Lumina Foundation, the cost of a degree is the reason why 55% of adults never enrolled or completed a degree or credential. By partnering with local institutions, the Flint Promise Scholarship can help make higher education a more viable option.  
This work is part of a larger strategic effort called Forward Together – a shared vision for economic prosperity. By offering financial assistance and eliminating the burden of student loan debt for local students, the Flint Promise directly contributes to the economic prosperity and educational advancement outlined in Forward Together's vision: "In 2040, Genesee County is a top-five community in Michigan based on jobs, talent, livability, and equity." 
As graduates of the program enter the workforce without the financial constraints of traditional student loans, they can more actively participate in the county's economic growth and development. Additionally, the program's focus on helping students who live and graduate from high school in the City of Flint reinforces a sense of community and encourages young talents to remain in the area, ultimately fostering long-term sustainability and vitality in Genesee County. 
DeNauja Thornton, who attended the University of Michigan-Flint as a Flint Promise Scholar, is pursuing her dreams in Genesee County. After she obtained a Bachelor of Arts degree in dance, she landed a job at Terry Matlock School of Performing Arts, a local dance studio. 
"My dance advisor gets a lot of emails for people hiring dancers," says Thornton. "She sent me one about the studio hiring because she thought it would be a good opportunity for me, and that is how I got the job." 
Originally, Thornton planned on joining a dance company after graduating. However, she pivoted her plans after she started teaching.  
"I love it," says Thornton. "My youngest I teach is three years old and my oldest is 11. I am making a huge impact on their lives, and it is nice to have the opportunity to see these kids grow."  
Applications are open to Flint students who are graduating in 2024. For more information and to apply, visit TheFlintPromise.org.