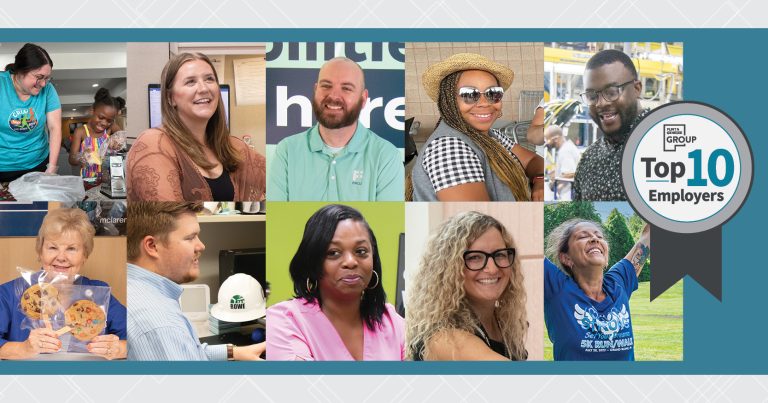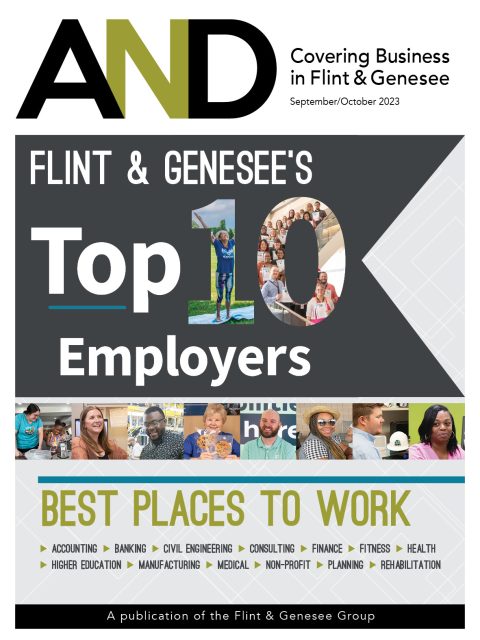 (FLINT, Mich., Sept. 14, 2023) Today, the Flint & Genesee Group revealed the honorees of its first-ever Top 10 Employers recognition program, which shines a spotlight on some of the region's top workplaces.
"The Top 10 Employers program reaffirms what we already knew – Flint & Genesee is home to a wide variety of outstanding businesses and organizations," said Tim Herman, CEO of the Flint & Genesee Group. "These honorees share a commitment to creating a positive workplace experience for their employees. And, at a time when talent attraction and retention are a top priority, they help position our region as a destination for top-tier talent."
Just over 40 area employers applied for the new recognition program, which opened for submissions in April. To be eligible, employers were required to have at least 10 employees working in Genesee County.
Applicants provided detailed responses to questions touching on their workplace offerings, including advancement opportunities, employee engagement, professional development, and the promotion of work-life balance. The applications were then rated this summer by an external committee comprised of local human resources and leadership consultants.
In alphabetical order, the employers with the top scores include:
Crim Fitness Foundation
Financial Plus Credit Union
General Motors Flint Assembly
Hurley Medical Center/Hurley Children's Hospital
Insight Health Group
Lewis & Knopf, CPAs, P.C.
McLaren Flint
Mott Children's Health Center
Mott Community College
ROWE Professional Services Company
These Top 10 Employers are featured in the September/October issue of AND magazine, the Group's bimonthly business publication. To read their profiles and learn more about their workplace practices, visit AND.flintandgenesee.org.
Additionally, a limited number of print copies of the magazine are available upon request. For details, email .
To subscribe to and receive future issues of AND magazine, click here.