The Flint & Genesee Chamber of Commerce Public Policy Committee (PPC) today endorsed millage renewal request for the Genesee Health Plan on the Nov. 6 ballot.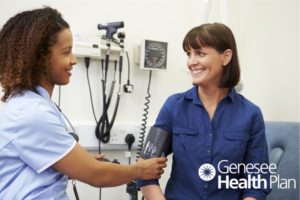 The Genesee Health Plan (GHP) is seeking renewal of 0.998 mill for seven years – 2020 through 2026 – to continue funding a health-care delivery system, through the Genesee County Health Department, for low-income residents of Genesee County. The renewal would to cost the owner of $100,000 house in Genesee County $4.16 a month ($49.90 annually).
The millage, first approved in 2006 and renewed in 2012, would generate $9.15 million in the first year. The revenue pays for direct health-care services only; zero dollars are allocated for administrative costs from the millage proceeds.
Created in 2001, the GHP provides basic, affordable health-care coverage for hard-working people who work one, two or even three jobs but don't receive health care insurance from their employer. It's also helps people who have lost their jobs and health benefits. The health plan covers preventive health care services including doctor visits, mammograms and cancer screenings, outpatient mental health services, prescription drugs, labs and x-rays, as well as dental care coverage for seniors.
It ensures all residents of Genesee County have access to basic health coverage and routine care.
"Even with the Affordable Care Act, there are still some uninsured people in our community," said Chamber CEO Tim Herman. "The Genesee Health Plan provides not only health-care coverage but some peace-of-mind for our vulnerable population."
PPC endorsements are reviewed and approved by the Chamber's Operating Board. The committee reviewed the proposal presented by GHP President & CEO Jim Milanowski, and then voted. The Committee achieved a majority vote of support. A recommendation to endorse the millage was subsequently sent to the Operating Board, where the recommendation was approved.