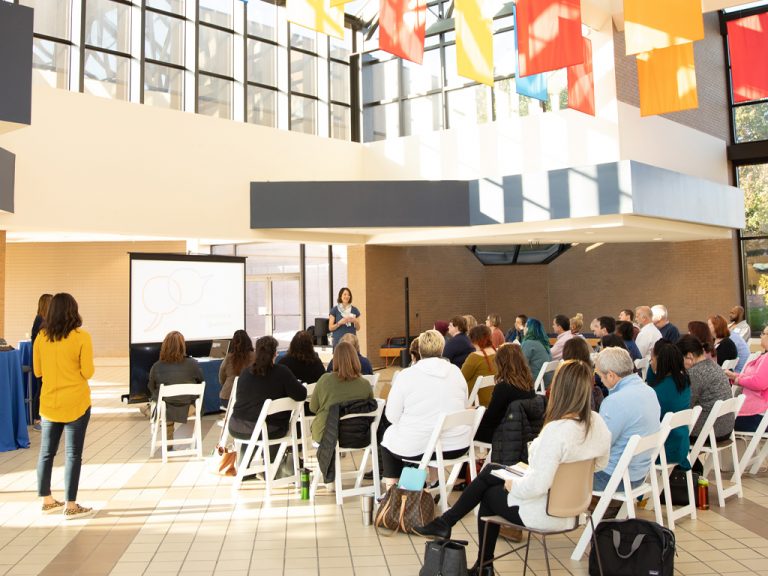 (FLINT, Mich., Jan. 16, 2019) – Whether you want to learn how to apply for grants or facilitate more effective brainstorming sessions, the Flint & Genesee Chamber of Commerce has several opportunities for professional development in the first half of 2020.
The training lineup, which begins later this month, focuses on six subject areas, including increasing efficiencies, celebrating diversity, telling your story, connecting with others, making a community impact and leading people and teams.
"A strong economy needs strong talent, which is why we're so invested in bringing quality professional development opportunities to Flint & Genesee," said Steven Elkins, director of Member Services and Business Training. "By partnering with area experts and organizations, we're able to offer a robust variety of trainings for professionals of all levels and in all types of industries."
For example, as the Chamber hosts its first year-long sales development program, it's bringing on Dan Handley of Dale Carnegie Training to lead three in-person sessions on Feb. 25, Aug. 25 and Nov. 17. Participants in the Reach Your Sales Potential program, which opens Feb. 3, will also have access to an online classroom that features quarterly webinars and monthly microlearning videos.
On April 29, the Disability Network will lead a full day of interactive learning with Mindset Matters: The New Disability Narrative in the Workplace. Attendees will learn how to leverage perceived weaknesses as strengths, eliminate unconscious bias, implement reasonable accommodations and motivate their teams.
Then, on May 28, the Chamber is teaming up for the first time with the Michigan Political Leadership Program at Michigan State University's Institute of Public Policy and Social Research for Developing Political Leadership in the 21st Century. Amidst today's hyper-partisan environments, participants will learn how interest-based bargaining can develop policy solutions that maximize their utilities and minimize unintended consequences.
Additionally, the Flint & Genesee Convention & Visitors Bureau is entering its fourth year in partnership with the Certified Tourism Ambassador (CTA) program. Locally, the Flint & Genesee CTA certification program  aims to inspire frontline staff and volunteers to turn every visitor encounter into an outstanding experience. Standalone courses are scheduled Jan. 28, March 26, May 15, Aug. 26 and Oct. 23.
All trainings are open to the public and – thanks to the generous support of the Charles Stewart Mott Foundation – are provided at little to no cost to attendees.
For more information or to browse the full list of training opportunities, visit www.flintandgenesee.org/training.