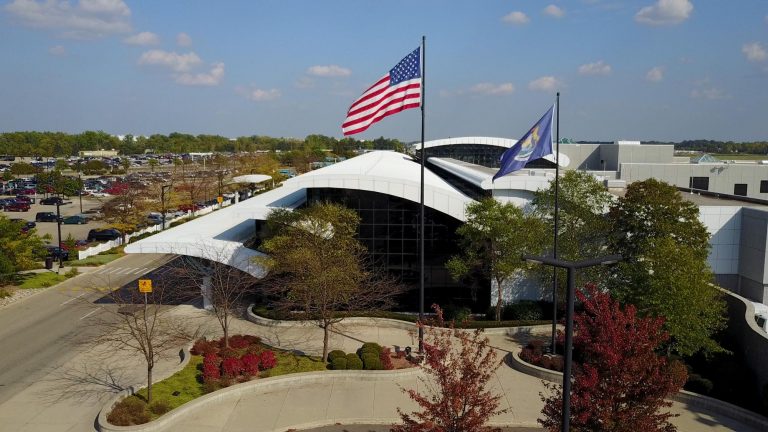 Seven events to account for at least 1,200 room nights at Flint & Genesee hotels
(Flint, Mich. Feb. 21, 2023) The sales team at Explore Flint & Genesee has worked hard to secure seven events to be hosted locally in the first half of 2023. Each of these events will bring new individuals to the area, as well as support jobs and increase tourism spending in Flint & Genesee. 
"We are grateful to have a variety of events coming to Genesee County," says Amari Steward, executive director of Explore Flint & Genesee. "Typically, the winter and spring are a slower season for larger events and meetings, so we are happy that we were able to connect with new organizations to get these booked." 
Events secured through the Explore Flint & Genesee sales team between January and June 2023 include: 
2023 Region 3 Kennedy Center American College Theater Festival
Hosted at the University of Michigan-Flint, the Kennedy Center American College Theater Festival convened students from around the Midwest who met in Flint to celebrate, compete, and learn about various aspects of theater.  
The festival in January accounted for 890 room nights primarily at the Hilton Garden Inn Flint Downtown. 
Back to the Bricks Chrome and Ice
Local organization Back to the Bricks worked with Explore Flint & Genesee for its annual event hosted in early February. The event, which is a winter indoor car show for enthusiasts looking to show their classic cars in the colder months, brought in between 8,000 and 10,000 spectators to Flint and accounted for just under two dozen room nights.  
MOGA 2023 Cars Coneys Caches
This April, Midwest Open Geocaching Adventure (MOGA) is bringing a geocaching competition to the area. The event will host an estimated 600 people in Genesee County and provide individual and team geocaching competitions throughout the county.  
NJCAA Men's & Women's Basketball Championships
The National Junior College Athletic Association (NJCAA) is hosting its men's and women's basketball championships at Mott Community College's Ballenger Fieldhouse this March. The division II men's and women's teams will play their district championship tournaments in Flint, bringing players from around the Great Lakes region. The tournament brings an estimated 75 room nights.
American Bus Benchmarking Group Annual Meeting
The Mass Transportation Authority is set to host the American Bus Benchmarking Group Annual Meeting in Flint this year. The group is a consortium of medium-sized bus agencies in North America that benchmark performance and share experiences and best practices for fixed route and paratransit services. This meeting is set to host 140 room nights in Flint this May.  
RoleCall Talent Attraction Summit
A national talent attraction organization is hosting its 2023 Talent Attraction Summit in Flint this June. The event is aimed at economic development professionals interested in learning more about talent attraction. During the event, participants will build a nationwide network of colleagues working in economic development, learn what others are doing in the talent attraction space, and discover what there is to love about Flint.  
2023 Wings Over Flint Airshow
Bishop International Airport is hosting the Wings Over Flint Airshow once again in June of this year. The airshow, which has been on hiatus for over three decades, is set to be a two-day event featuring the Army Golden Knights. This event hopes to draw over 20,000 visitors to Flint & Genesee and will account for at least 100 room nights.  
Booking Meetings & Events with Explore Flint & Genesee
Explore Flint & Genesee helps secure these bookings by aiding meeting and event planners at no cost. The assistance that the sales team provides includes securing event venues, working with hotels to secure room blocks, creating itineraries and tours of the area, bringing in speakers to events, and ensuring the success of a meeting or event.   
For more information on the services that Explore Flint & Genesee can provide, visit ExploreFlintandGenesee.org/Meetings.