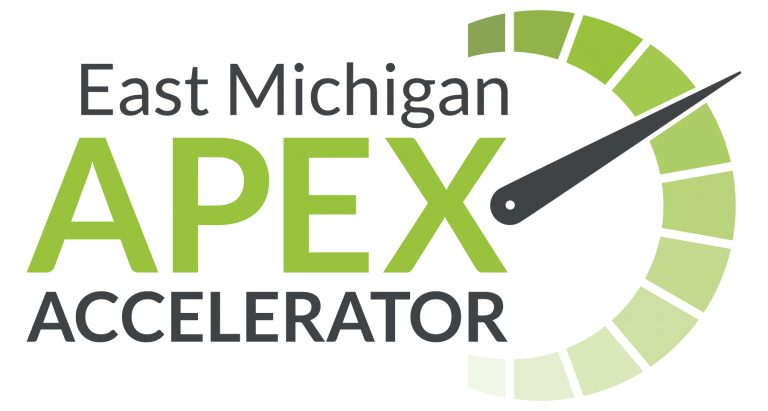 (Flint, Mich., Feb. 22, 2023) The Flint & Genesee Economic Alliance Procurement Technical Assistance Center (PTAC) is now the East Michigan APEX Accelerator. It is one of more than 90 former PTACs nationwide that is, or will soon be, rebranding following a recent change in where it's housed at the federal level.  
The APEX Accelerator program was founded in 1985 to expand the number of businesses participating in the government marketplace. The program was previously managed by the Defense Logistics Agency before it changed hands on Oct. 1, 2022. It now operates under the direction of the Department of Defense (DoD) Office of Small Business Programs (OSBP). 
"We're operating under a new name and organizing body, but our purpose remains the same," said Jasmine McKenney, program director of the East Michigan APEX Accelerator, a program hosted by the Flint & Genesee Economic Alliance. "Our team is here to help connect small businesses with local, state, and federal contracting opportunities." 
Locally, the East Michigan APEX Accelerator serves seven counties, including Genesee, Huron, Lapeer, Sanilac, Shiawassee, St. Clair, and Tuscola. It provides businesses with the tools, resources, and support needed to successfully explore government contracting. Specifically, staff provide seminars, workshops, and direct consultation to help businesses identify government contracting opportunities on the federal, state, and local levels. 
"The government is looking to buy everything from customized pens to contracting services to build public schools," McKenney says. "Landing a contract for one of these opportunities can help take a small business to the next level." 
According to McKenney, while clients of the program will see little to no change in support services offered, the transition does allow the APEX Accelerator to serve a wider variety of businesses. 
"Previously, we could work only with businesses that had been in operation for at least two years," McKenney said. "Under the DoD, we can now work with startups as well as nonprofit organizations. We're excited for these changes and look forward to advising and counseling additional clients in our region." 
Looking forward, the East Michigan APEX Accelerator will host multiple webinars related to government contracting in February and March. Topics include Am I a Small Disadvantaged Business? (Feb. 28), Government Contracting Orientation (March 1), and The Power of Woman-Owned Small Business Certification (March 14). 
To learn more about the East Michigan APEX Accelerator, which is funded in part through a cooperative agreement with the DoD and the Michigan Economic Development Corporation, visit DevelopFlintandGenesee.org.