This week, Americans will celebrate Thanksgiving Day, although it will look and feel very different for most people than in previous years.  National and local public health experts are strongly recommending that we change the way we interact with our loved ones during the holidays. For many, this means: fewer table settings; a change in menu and possibly a smaller turkey; and, fewer relatives or friends to pick up from the airport.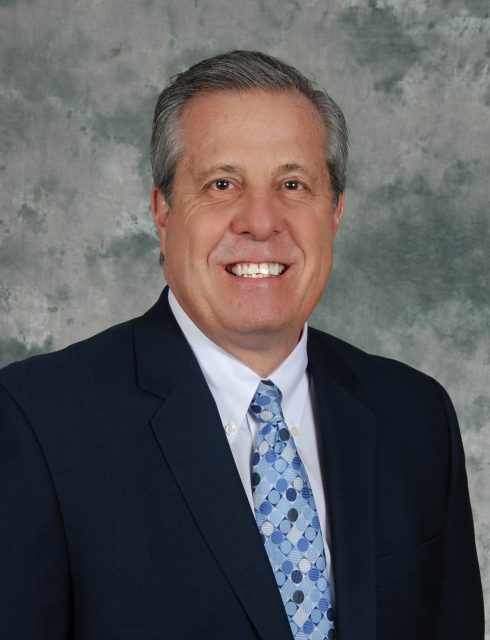 Despite our efforts over the past few months, coronavirus cases and hospitalizations have surged, schools are closed again, and small businesses – especially restaurants – are hit hard once again due to the current emergency order issued by the Michigan Department of Health and Human Services.
There's no doubt that the order creates stress and strain on our holiday traditions and relationships, but there's nothing standing in the way of expressing our gratitude. Yes, even in 2020. After all, that's really what Thanksgiving is all about.
So, allow me to share a few things for which I am thankful:
The people of Flint & Genesee, their resilience, their collective spirit and willingness to help each other;
The doctors, nurses, and supporting staff members at our local hospitals for their tireless work on the frontlines in the battle against COVID-19;
The companies that retooled their businesses to create personal protective equipment early on, making these critical resources more accessible, more quickly;
Chamber investors, members and affiliates. We are grateful for the privilege of being your advocate in business and your partner;
Our partnerships with elected officials who are working at all levels of government for business relief, business-friendly legislation, education support and on other priorities;
Chamber employees. They demonstrate their dedication to our community, day after day; for businesses and individuals. From grant programs and technical assistance, to an online marketplace and COVID-19 resource hub to webinars, Chamber employees revamped existing programs and services to fit the shifting needs of businesses suffering economic distress caused by restrictions put in place to combat the spread of COVID-19;
And last, but certainly not least, my family and friends, who have helped to keep me grounded during these challenging times.
History has shown that times of significant challenges and uncertainty can bring out innovation and collaboration, and I have seen evidence of this in spades in Flint & Genesee throughout the year. Our track record of working on shared goals for the betterment of our community and caring for one another during the tough times and good times gives me great confidence that together, we will get through this very challenging time.
Remember, the Chamber is here to help. Don't hesitate to reach out.  In the meantime, have a joyous Thanksgiving!
Tim