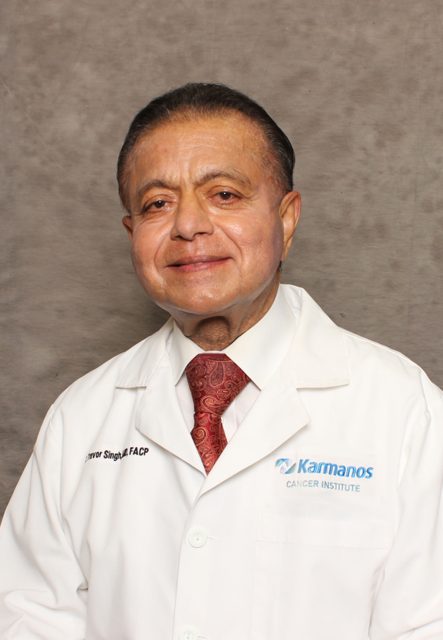 Singh & Arora Oncology/Hematology has joined the comprehensive cancer care team at Karmanos Cancer Institute at McLaren Flint. Physicians Trevor Singh, MD, FACP; Madan Arora, MD; David Eilender, MD; and Sandeep Grewal, MD have joined the Karmanos Cancer Institute, Michigan's largest provider of cancer care and research in the state. The practice will remain in the Karmanos Cancer Institute at McLaren Flint at 4100 Beecher Rd.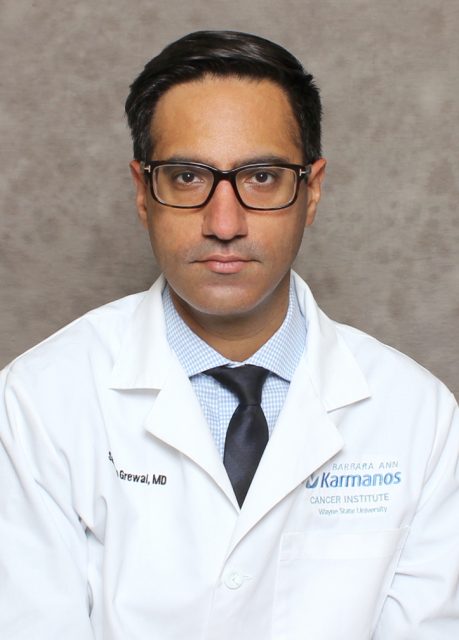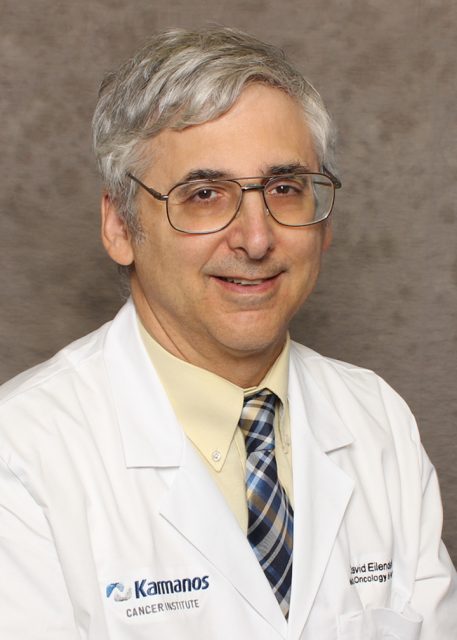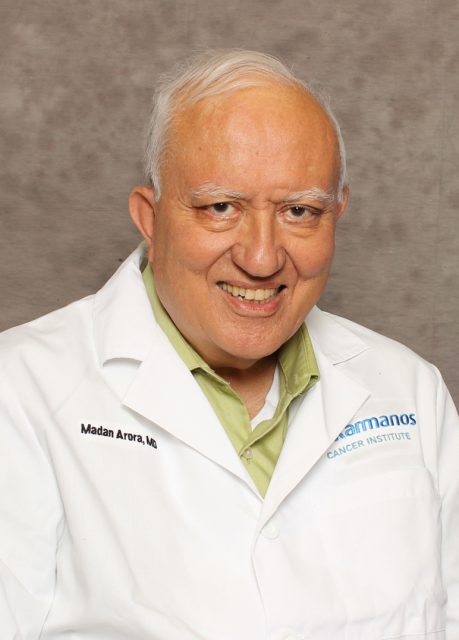 "Over the years, working closely with Karmanos has made the difference in the exceptional care that we provide for our patients," said Dr. Singh, board-certified medical oncology and internal medicine specialist. "We're glad to now be part of the Karmanos Cancer Network right here in Flint, offering our patients their best chance, and more streamlined access to surgical and radiation oncology, including proton therapy." News release
Jasmine McKenney, program director of the Flint & Genesee Procurement Technical Assistance Center (PTAC), has been elected vice president of the PTACs of Michigan Board of Directors. McKenney, who will serve a one-year term, was previously the board secretary. Ashley Sanders, PTAC counselor, was elected Professional Development Chair and Alyssa Frank, PTAC coordinator, was elected Internal Policies Chair.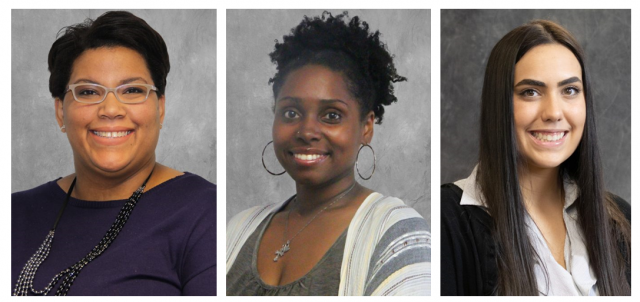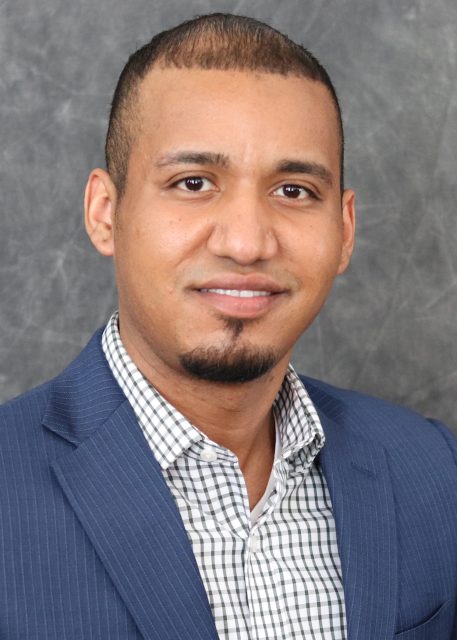 Dylan Luna, business development manager for the Flint & Genesee Economic Alliance, on Oct. 1 was elected to the 100K Ideas Board of Directors. The Flint-based nonprofit is "where big thinkers are ushered from napkin-sketch to market" and assists entrepreneurs in in everything from concepts sketches to supply chain research.
For a second consecutive year, McLaren Flint is the only Genesee County hospital to receive the four top awards for stroke care from the American Heart Association. These awards fall under the Get With The Guidelines® Gold Plus Stroke Quality Achievement Award for the hospital's commitment to ensuring stroke patients receive the most appropriate treatment according to nationally recognized, research-based guidelines.
Stroke is the fifth cause of death and a leading cause of adult disability in the U.S. On average, someone in the U.S. suffers a stroke every 40 seconds, and nearly 795,000 people suffer a new or recurrent stroke each year. Early stroke detection and treatment are key to improving survival, minimizing disability, and speeding recovery times. News release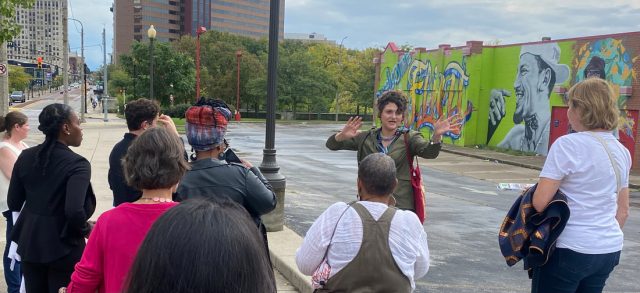 Flint Placemaking Week took place Sept. 21-24 and brought placemakers from 25 states across the country to meet community leaders, explore issues and grow in our placemaking practice together. Click here for a recap of the week's events.
The Community Foundation of Greater Flint (CFGF) announced it has been selected as an inaugural recipient of a Community Grant from Michael Jordan and the Jordan Brand as part of its Black Community Commitment Grant Program. Funding will be used for the Flint Neighborhood Oral History Project, a partnership between CFGF, Sloan Museum of Discovery, Neighborhood Engagement Hub and the University of Michigan-Flint.
"We received hundreds of applications for Community Grants, and every single one of them was a reminder of the unique impact and powerful personal connections local community efforts can make happen. Making a decision on the first cycle of 18 organizations selected was certainly not easy," said Craig Williams, President, Jordan Brand.
"We are grateful to Michael Jordan and the Jordan Brand for funding this unique community partnership that seeks to advance truth, racial healing, and transformation in Flint," said CFGF President and CEO Isaiah M. Oliver.
For more information about the Flint Neighborhood Oral History Project, contact Lynn Williams, community engagement officer, at , or call 810-767-8270.
The ELGA Credit Union Foundation for Impact raised $35,879 to benefit Hurley Children's Hospital – Flint's own Children's Miracle Network (CMN) hospital, at its inaugural fundraising event "Raise the Purse" on Sept. 17. In a surprise announcement, CO-OP Financial Services donated $10,000 through its "Miracle Match" program, bringing the grand total donated to $45,879.
Back To Michigan, a collaborative, state-wide event spearheaded by Hello West Michigan and The Right Place, was awarded a Silver and Bronze ranking by the International Economic Development Council (IEDC) at the Council's 2021 annual conference.
Hello West Michigan convened the Back To Michigan Host Organization Committee, which came together during COVID to host Back To Michigan, a series of virtual career fairs for people interested in relocating to Michigan. The Flint & Genesee Group participated in the event, collaborating with the Detroit Regional Chamber to co-host Back to Michigan: Flinttown and Motown.
The Back To Michigan Host Organization Committee won Silver in the Regionalism and Cross-Border Collaboration category. The Back To Michigan event series won Bronze in the Innovation Programs and Initiatives category.
September 2021 marked the 40th anniversary of the Music Planet, Carter McWright's ever-evolving record store known for promoting local talents like The Dayton Family and MC Breed and hosting big names like Run DMC and LL Cool J over its storied history. Read the Flint Beat article.