McLaren Flint welcomes Chris Candela to the position of president and CEO, effective Aug. 1. Candela has more than 27 years of successful, progressive responsibility in health care, including both clinical and executive leadership experience.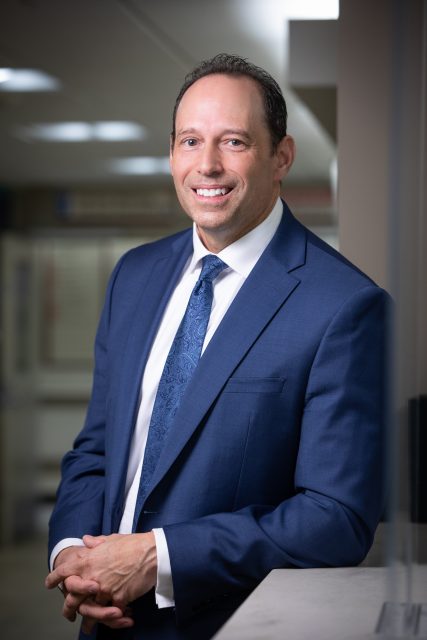 "Chris has a strong focus on patient safety, clinical quality, physician and team member relationships, and overall operational and financial performance with a proven track record of success," said Chad Grant, executive vice president and chief operating officer for McLaren Health Care. "Chris is a forward-thinking leader that will help McLaren Flint continue to succeed in today's changing health care landscape."
Candela was previously McLaren Lapeer Region president and CEO since 2017. Under his leadership, McLaren Lapeer Region received multiple MPRO Governors Awards for Quality/Safety, been recognized by Healthgrades and Leapfrog for safety and quality, and worked with physicians to build and grow numerous service lines. He also led the approval, design and construction of the hospital's new $27.5 million Medical Services Building in Lapeer.
****
Lewis & Knopf, CPAs, P.C. announced the following additions to its professional team: Brittan Ashley Sepanak has joined the firm's small business services team as an accounting associate. Her responsibilities include bookkeeping for clients, completing payroll and sales tax returns, and completing both individual and business tax returns. She is also a QuickBooks ProAdvisor. Sepanak was formerly with Christopher and Company CPAs, PLLC in Beulah, Mich. Joshua Tyler Legant joined the firm as a staff accountant. Legant was previously a technical sergeant in the U.S. Air Force. While in the Air Force, he worked as an aircraft mechanic and instructor.
****
The State Land Bank Authority (SLBA) announced a new opportunity that would allow qualified developers to have the first chance at being considered to undertake a variety of small and large-scale development projects throughout the state.
"We look forward to bringing new development partners into the fold as we take on future redevelopment projects and bring new opportunities for economic growth and revitalization throughout our communities," said SLBA Executive Director Emily Doerr.
The opportunity for real estate developers to be qualified, which stems from a process SLBA uses for environmental projects – will allow the SLBA to bring on developers quickly who can handle State and county land bank projects ranging from residential, commercial, and industrial development opportunities. Such developments may range from one to several homes being constructed on targeted or scattered sites, small to large commercial/industrial development which may or may not be located on brownfield sites, as well as renewable energy solutions where targeted brownfield sites are being considered for solar development opportunities. News release
****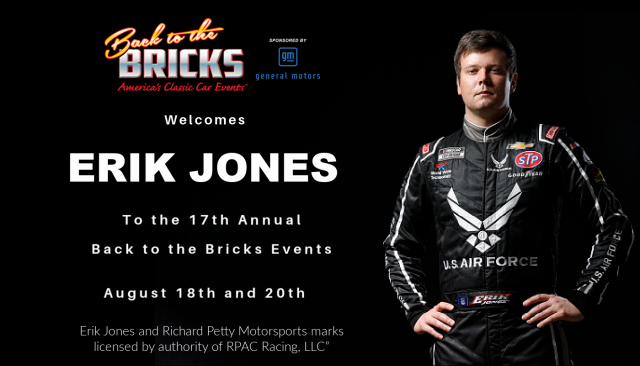 Back to the Bricks® announced the addition Michigan native and NASCAR driver Erik Jones to this year's 17th annual festivities. Jones will join Official Grand Marshal Dr. Bobby Mukkamala for the 2021 Back to the Bricks Ribbon Cutting events. The ribbon cutting and presentation will begin at 4 p.m. Aug. 18 at Factory One in Flint. After the ribbon is cut, Mukkamala and Jones will drive their own cars and lead the way for the Rolling Cruise along with our local police municipalities. Their first stop will be the Grand Blanc High School, where they will visit the "Roll on In" event, compliments of the Grand Blanc Chamber. They will then lead the way to the Official Mega Site IINN (corner of Hemphill and Saginaw) to visit with sponsors, vendors and all the automotive displays.
Erik will also join Back to the Bricks® on Aug. 19 on the Flat Lot in downtown Flint from 5-6:30 p.m. to sign autographs. Wrist band line up begins at 2 p.m. Then Erik will take the stage before the Cruise N Concert for a special announcement.
A Byron native, Jones started racing at the age of 10, running quarter midget races, traveling around Michigan with his family. He earned his first CRA/All Star JEGS Championship in 2011 and then a NASCAR Camping World Truck Series Championship in 2015. With that accomplishment, Jones became the youngest NASCAR champion in that series, at the age of 19 years old, and collected Rookie of the Year Honors which he went on to achieve in consecutive years in all three of NASCAR's top racing series.