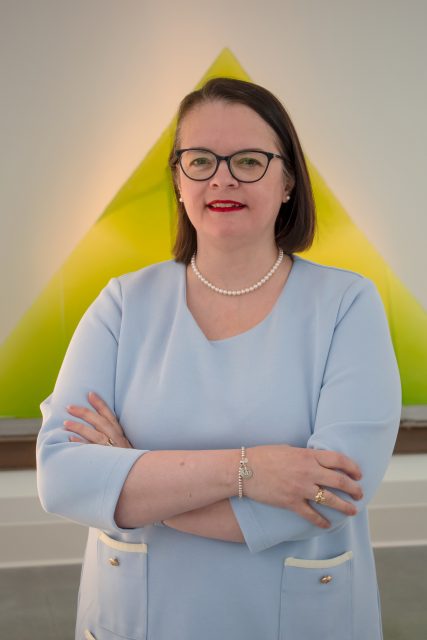 The Flint Institute of Arts has appointed Tracee Glab as its new executive director. Glab, who previously served as the FIA's curator of collections and exhibitions since 2009, succeeds John B. Henry, who announced his retirement this year. She has overseen more than 100 exhibitions and curated 40 exhibitions, working with the community on such exhibitions as Jerry Taliaferro's Women of a New Tribe (2017) and Sons: Seeing the Modern African American Male (2022). She has worked extensively with contemporary artists, both locally and internationally. Glab has also overseen fifteen publications, contributing to the 50th-anniversary book Magnificence and Awe: Renaissance and Baroque Art in the Viola E. Bray Gallery (2011) among others.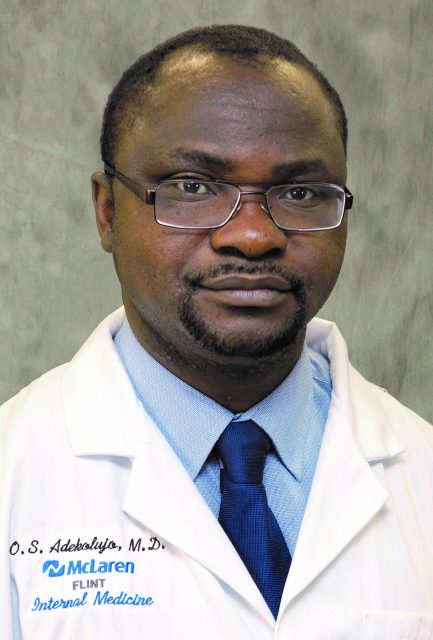 The Karmanos Cancer Institute at McLaren Flint welcomes fellowship trained and board-certified medical oncologist Dr. Orimisan Adekolujo to the cancer care team. Dr. Adekolujo joins Dr. David Eilender and Dr. Sandeep Grewal in Flint to provide specialized treatment for cancer and hematologic conditions. "Joining the oncology team in Flint is like returning home for me," he said. "I worked for many years at McLaren Flint before going for my fellowship, and I am very happy to be a part of a team who, over the years, has delivered top-notch cancer care to the residents of Genesee County and beyond." Prior to beginning his Hematology & Oncology Fellowship at Michigan State University in 2019, Dr. Adekolujo spent six years as a faculty member at McLaren Flint's Internal Medicine Residency Program.
The American Red Cross appointed Becky Gaskin executive director of the East Central Bay Chapter. As executive director, Gaskin serves as the community liaison for the chapter, which is based in Flint and covers 10 surrounding counties. She joins the Red Cross from the Genesee Intermediate School District where she served as coordinator of its Great Start Collaborative. Prior to that, Gaskin was executive director of the Hagerman Foundation in Flint from 2015-20 and directed a strategic philanthropic campaign.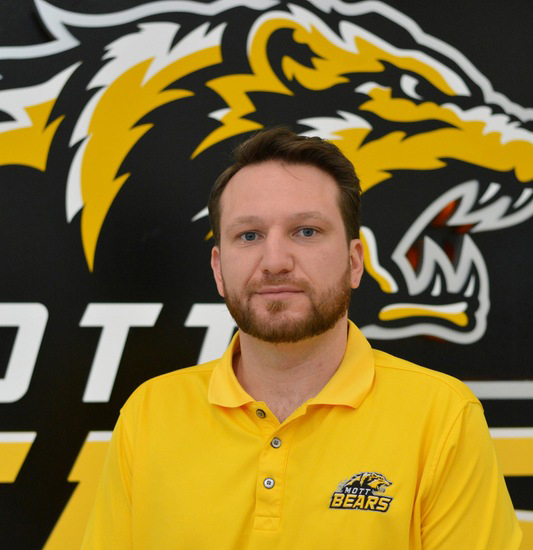 Mott Community College Athletic Director Al Perry has been named the National Junior College Athletic Association (NJCAA) Region XII Men's Division Director. Perry will be serving in this capacity for the NJCAA in addition to his full-time role at MCC. The Men's Division Region Director helps the Region XII Commissioner in all region business that pertains men's sports. He presides at all meetings, appoints and assists sports chairs, and sits on committees at the national level. Perry began at MCC in 2010 and became the associate athletic director in 2012. He has been MCC's athletic director since 2016.
Officials from Grand Blanc Township and the Genesee County Road Commission on July 27 celebrated the completion of the Dort Highway extension with a ribbon-cutting ceremony. The $20.25 million project extended south Dort Highway from I-75 to Baldwin Road. Work on Phase II began the following year. Project funding included $5.6 million from the Priority Roads Investment Program, $4.4 million from the Michigan Economic Development Corp., which also put up $3.3 million in a second installment. Genesee County provided $3.35 million, and Grand Blanc Township $3.6 million. In addition, Ascension Genesys Hospital donated land.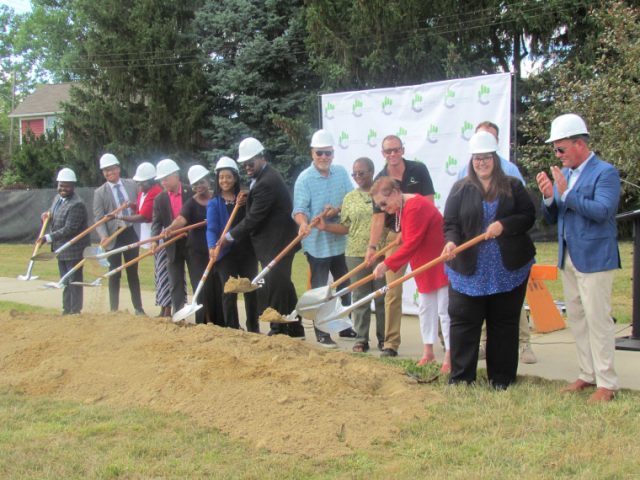 Communities First, Inc. on July 26 broke ground on The Grand on University, a $16.7 million, 48-unit mixed-income, multi-family housing development at University and Grand Traverse in Flint's Carriage Town Neighborhood. The development will feature 43 affordable units and 5 market-rate units when it is completed in . The first floor will be dedicated to commercial space. There will be about 3,000-square-feet of retail space. The project is funded by the Michigan State Housing Development Authority and developed in partnership with RAD Conversion Specialists, LLC. The architecture firm for this project is Sedgewick + Ferweda Architects and the lead contractor is Lurvey Construction. The project is slated to completed in fall of 2023.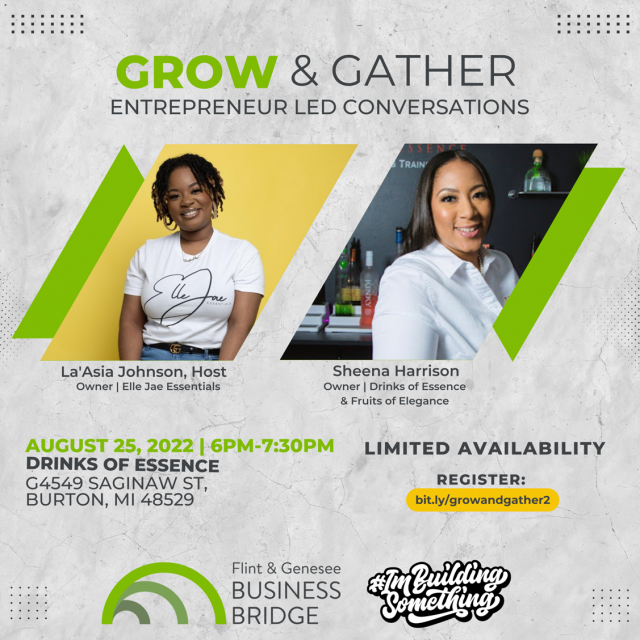 In conjunction with Black Business Month, celebrated in August, the African American Advisory Committee of the Flint & Genesee Chamber is hosting Grow & Gather Conversations with entrepreneurs and small business owners. The next conversation will be Aug. 25, from 6-7:30 p.m., at Drinks of Essence, G-4549 S. Saginaw St. in Burton. Seating is limited, so REGISTER NOW.
In addition, minority-owned businesses in Genesee County are encouraged to register with the Flint & Genesee Business Bridge. Listing your business on the Business Bridge connects you with other minority-owned businesses in the area, as well as larger local organizations and community members seeking to do business with minority-owned businesses. Signing up is free.
Applied Imaging, a Grand Rapids-based technology company, on June 29 became Applied Innovation. The new name better reflects the full suite of technology, automation and imaging services offered by the company. "As Applied has grown, our customers have turned to us for more advanced technology and automation solutions for their business," said President and CEO John Lowery. "The new name, Applied Innovation, means more: more practical solutions, more above-and-beyond service, and more forward-looking technology to help our clients drive their businesses to the next level."
Bishop International Airport will receive $3.5 million in federal funding to replace the existing terminal roof, which has reached the end of its useful life and will be replaced with energy efficient materials, including improved insulation. The new roof will decrease heating and cooling needs and in turn, reduce energy consumption. Over 300,000 passengers use Bishop annually.
The Laundry recently celebrated 25 years in downtown Fenton. The little bistro, which opened in 1997 in an old 1930's laundromat on the corner of Shiawassee Avenue and Adelaide Street, focused on offering delicious, high-quality, international food and drink. Artisanal baked goods, fresh salads, outstanding cheeses, and a variety of delicious meats were the foundation that The Laundry was built on. News release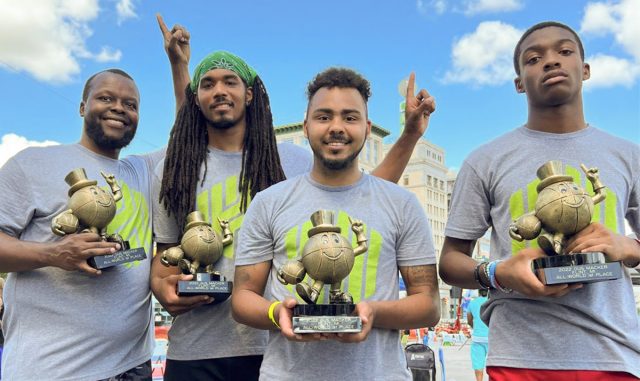 Congratulations to Team Huntington, winners of the Chamber Madness bracket in the Gus Macker Tournament, held July 30-31 in downtown Flint. Huntington defeated Chase for the championship.