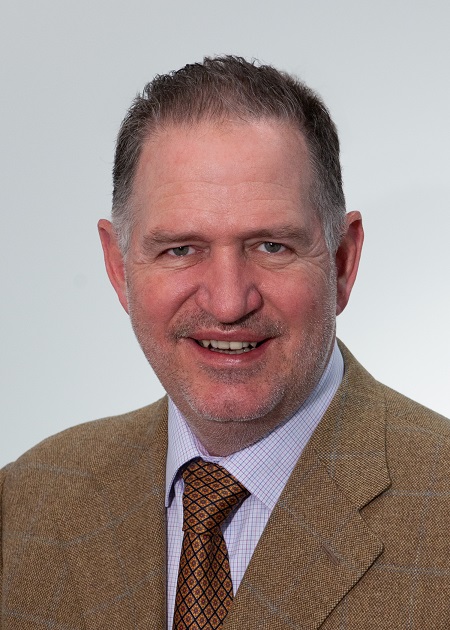 Derek Morkel has been appointed chief information officer for McLaren Health Care, a three-state, 14-hospital health care system and health plan, effective July 17. The appointment makes permanent Morkel's interim status in the same role, which he had served in since late 2021. As McLaren's CIO, Morkel oversees the entirety of the health care system's information technology infrastructure and security, including the development and implementation of IT initiatives, such as enhancing patients' digital experiencing and increasing their access to care. Morkel is responsible for managing McLaren's consumer-facing digital presence, advancing the system's internal IT infrastructure platform, connecting each of the system's hospitals, outpatient facilities and business operations to ensure interoperability, and directly overseeing all revenue cycle business operations.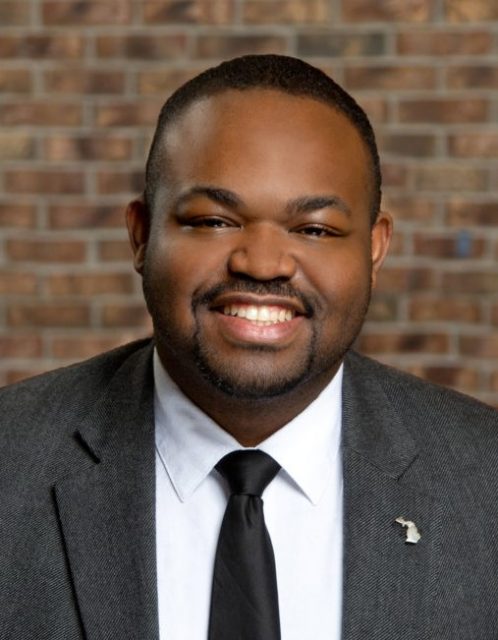 Gov. Gretchen Whitmer on Aug. 11 appointed Dondré D. Young, regional manager for U.S. Sen. Debbie Stabenow, to the Michigan Board of Medicine. Young was appointed to represent the general public for a term that began Aug. 11 and expiring Dec. 31, 2025. He succeeds Paul Sophiea whose term expired Dec. 31, 2021. The Michigan Board of Medicine works with the Dept. of Licensing and Regulatory Affairs to oversee the practice of medical doctors in the state.
In addition, April Cook-Hawkins was appointed to the Child Lead Exposure Elimination Commission. Cook-Hawkins, executive administrator and community outreach director for the Prince of Peace Missionary Baptist Church and owner of A & J Janitorial, represents the general public for a term that began Aug. 11 and ends Dec. 15, 2025. She succeeds Joanna Kica whose term expired December 15, 2021. The commission advises the governor and the director of Michigan Dept. of Health & Human Services, and provides guidance regarding the state's coordination of all efforts to eliminate child lead exposure throughout the state.
The Genesee Health Plan (GHP) honored local health care champions, community partners and leaders for their commitment to increasing access to health care coverage in Genesee County during the 2022 Health Care Hall of Fame Awards Ceremony on Aug. 5, at the Genesys Conference & Banquet Center in Grand Blanc. Huntington Bank was the official event sponsor.
Kay Doerr was inducted into the 2022 Health Care Hall of Fame for her dedication, advocacy and leadership that helped improve the health of the community. Doerr has played a central role in connecting county residents to GHP's services, having served on the GHP Board of Directors from 2011 until her retirement in 2020.
R. L. Jones Community Outreach Center (COC) received the Community Partnership Award, which honors an individual or organization that joined GHP in an enduring partnership, worked hand-in-hand to improve wellness and health education, or supported quality, affordable health care for GHP members. Since 2016, the R. L. Jones COC, 6702 Dort Hwy. in Flint, has been dedicated to promoting and maintaining optimal health and wellness for residents affected by the economy, water crisis, COVID-19 and beyond. The R. L. Jones COC is led by CEO Sandra S. Jones.
Radhika Kakarala received the Medical Leadership Award, which honors a medical leader who provides exemplary quality of care, serves as a patient advocate and demonstrates a commitment to strengthening health care in the community. For more than a decade, Dr. Kakarala has provided valuable healthcare to the patients of the Genesee County Free Medical Clinic (GCFMC), where she served as its medical director and as clinical professor at Michigan State University. As the GCFMC medical director, Dr. Kakarala ensured that the uninsured and underserved patients in Genesee County received the immediate medical care they needed. Dr. Kakarala and the Free Clinic Staff also make sure the uninsured become insured, as they refer uninsured patients to GHP to attain the health coverage for which they qualify.
Sarah Scheitler has been appointed interim executive director of the Flint River Watershed Coalition, effective Aug. 11. Scheitler, former Corridor Alliance manager, was appointed by the FRWC board following the resignation of former executive director Patrick Scanlon.
Genisys Credit Union on Aug. 17 announced it has reached $3 billion in loan balances across personal and business loans. "Since its start, the credit union has had many reasons to celebrate, but what is at the heart of what we do and most worth celebrating, are our members," said President and CEO Jackie Buchanan. "The foundation of Genisys is rooted in our members and without their support, we would not be where we are today. I would like to thank each and every one of them for allowing us the opportunity to make a positive difference in their lives."