The lights were welcoming and bright along Second Street at south Saginaw on the evening of March 8.
Earlier in the day, a swarm of business and community leaders – including Flint Mayor Karen Weaver, Genesee County Board of Commissioners Chair Ted Henry, and Uptown Reinvestment Corp. President and Flint & Genesee Chamber CEO Tim Herman – gathered at 600 S. Saginaw St. to cut the ribbon on ELGA Credit Union's newest branch location.
Now, the building's refreshing facade, and contemporary interior readily visible through the panoramic windows, is a focal point of the intersection and the latest change along the reinvigorated east-west corridor.
"ELGA Credit Union is thrilled to be a part of the downtown community," said CEO Karen Church. "Our new branch lights up the corner and will help bring attention to all the new tenants! We're looking forward to serving people and businesses with a better way to bank."
Buckham Gallery had already relocated several weeks ago to the former Perry Drugs building, anchored by the ELGA branch. "With a new location on the Second Street corridor, Buckham Gallery is more visible and accessible," said Director Lynn Penning. "At this prime location in downtown Flint, the gallery is experiencing more foot traffic and first-time guests."
Later this month, the Glam Box Boutique will move into a vacant unit just south of the credit union. While the store fronts on Saginaw Street, the boutique is well within the intersection's hub of activity.
"We are looking to fold into the experience of downtown Flint, joining the Farmers' Market, Fosters Coffee and Buckham," said Deria Brown, owner of the Glam Box, which sells clothing, accessories, shoes, vintage home goods, all-natural soaps and body care products. "People can now come downtown and stay longer and make it an experience."
Brown currently has space in the Pop Up shops in the nearby Dryden Building, as well as a store on Miller Road in Flint Township, and intends maintain all three locations. "I plan to stay in the Pop Up shops for as long as they will have us. It provides additional exposure and adds to the experience."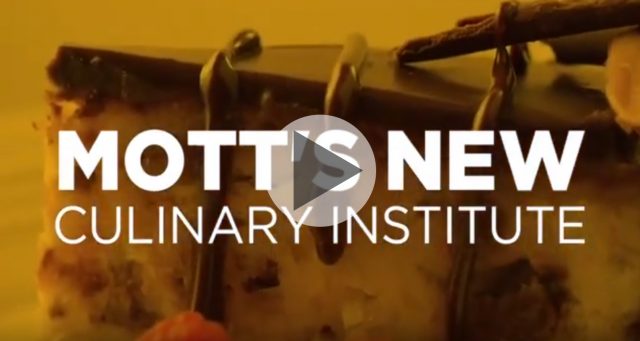 Elsewhere along Second Street, Mott Community College is nearing completion on the Culinary Institute across the street from 600 S. Saginaw; while the east section, between Saginaw and Harrison streets, has been enlivened with the Capital Theatre, SHIFT, Table & Tap and The X Lounge, with The Eberson still to come later this spring.
"My grandmother told me about the experience of downtown (years ago)," Brown said. "A new generation of retail is emerging. Not trying to return to the way it was then. But it's becoming a place where we can eat, shop and explore, and have that main street experience."
Penning agreed: "Redevelopment in the downtown area is having a positive impact. I have to admit, I'm really enjoying the changes on Second Street."