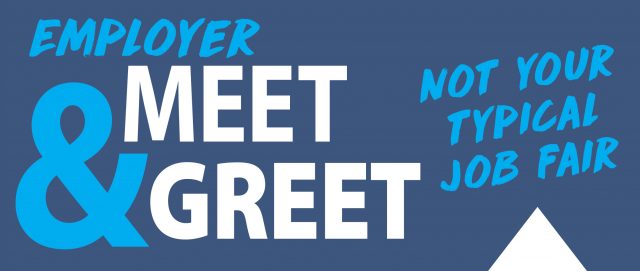 Employers in Flint & Genesee are hiring. So, with help from the Economic Development team at the Flint & Genesee Chamber of Commerce and the Mass Transportation Authority, a group of companies are going to where the people are, using an atypical recruitment approach to identify prospective candidates.
The "Employer Meet & Greet: Not Your Typical Job Fair" will be held from 10 a.m. to 4 p.m. March 28 at the MTA Transportation Center, 615 Harrison St. Employers will set up information tables in the station lobby where commuters can learn more about the current opportunities with the local companies.
"This is a unique approach to assist some of our local companies with their talent needs," said Tyler Rossmaessler, director of economic development at the Flint & Genesee Chamber. "It could result in a great opportunity for some of our residents who are actively looking or interested in exploring different job openings."
The one-day, come-as-you-are event will feature the following employers:
Android Industries, a just-in-time assembly integrator, responsible for global supply chain management and the assembly of complex modular vehicle systems.
Automation Movers International, a full-service mechanical integration company specializing in the seamless installation, movement and repositioning of complex production and automation equipment.
Cintas, a provider of a wide range of products and services, including uniforms, floor care, restroom supplies, first aid and safety products, fire extinguishers and testing, and safety and compliance training.
Huntington Bank, looking to fill openings in its downtown Flint call center.
Mass Transportation Authority, looking to fill a variety of positions with the public transit organization.
Michigan Community Services, Inc., a nonprofit agency that provides services to support the intellectually and developmentally disabled and senior populations.
John P O'Sullivan Distributing, Inc., a beer distributor to retail establishments, restaurants and neighborhood taverns across Genesee, Saginaw, Midland, Bay, Shiawassee, Gratiot and Lapeer counties.
Rassini Brakes, a designer and manufacturer of suspension and brake components for the global automotive industry, primarily original equipment manufacturer.
Hotel and hospitality employers will also be present at the event. Candidates may be able to apply for some positions on the spot.
For more information about "Employer Meet & Greet" or other talent needs, contact Karena Hamlet at .