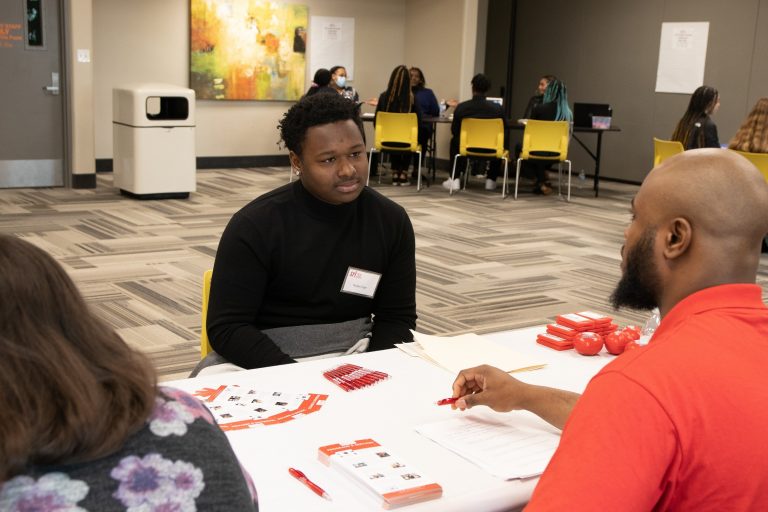 (FLINT, Mich. – April 19, 2023) – The Flint & Genesee Group today announced the receipt of $205,000 from multiple organizations in support of childcare research, small business services, and teen employment efforts in Genesee County. This is in addition to a previously announced grant supporting the Moving Flint Forward Small Business Grant Program.
"We are grateful for our funders and partners," said Tim Herman, CEO of the Flint & Genesee Group. "Their support allows us to better serve this community, its residents, and its businesses. Together, we can create a stronger Flint & Genesee."
Among the funding received in Q1 of 2023 was a $150,000 Regional Child Care Planning Grant* from the Early Childhood Investment Corporation's Child Care Innovation Fund. The funding will allow a coalition of organizations from Genesee, Lapeer, Shiawassee, and St. Clair counties to lead a study exploring the successes and challenges of the local childcare space. The team – which consists of several members including lead partner Flint & Genesee Economic Alliance – will use the findings to make recommendations for changes to business and policy practices.
Additionally, a $50,000 grant from the Community Foundation of Greater Flint will allow the Economic Alliance to boost its services for area small businesses. This involves bringing on a new employee to support the Small Business Help Desk, which connects local entrepreneurs with technical assistance and coaching, capital, customer connection, and other business sources. Applications are now open for the new position at FlintandGenesee.org/Careers.
In the talent development space, a $5,000 grant from the Martha Merkley Charitable Trust will support two programs of the Flint & Genesee Education & Talent division. This includes TeenQuest, a pre-employment and leadership training program for Genesee County high school students, and Summer Youth Initiative, which connects TeenQuest graduates to summer employment opportunities.
To learn more about the Flint & Genesee Group and its divisions, visit FlintandGenesee.org.
*This is part of a larger, statewide effort that you can learn more about here. The Regional Child Care Planning project is supported by funding provided from the Michigan Department of Education utilizing American Rescue Plan Act (ARPA) funding, from the Office of Child Care, Administration for Children and Families, U.S. Department of Health and Human Services.
About the Flint & Genesee Group
The Flint & Genesee Group supports the region through its commitment to developing business, talent, and place. The organization works to strengthen the Flint and Genesee County economy, and create a place where people thrive, and businesses invest and grow. Its programs and services are marketed through four divisions—Explore Flint & Genesee, the Flint & Genesee Chamber, the Flint & Genesee Economic Alliance, and Flint & Genesee Education & Talent. For more information, visit FlintandGenesee.org, and check us out on Facebook, LinkedIn, and Twitter.