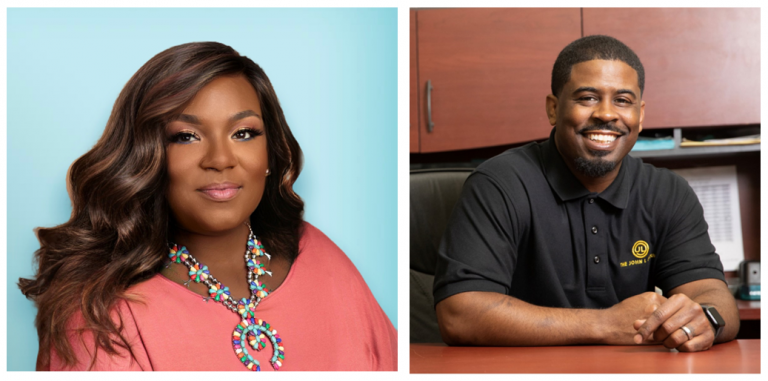 The African American Advisory Committee (AAAC) of the Flint & Genesee Chamber began 2022 with new leadership and a refined mission to support the growth and success of Black-owned businesses in Genesee County.
The AAAC serves as the liaison between the region's growing African American business community and the Chamber. AAAC members partner with the Chamber to support the advancement and development of African American businesses.
Co-chairs Ebonie Gipson and Luther Brown, Jr. – entrepreneurs and business owners themselves – share a common vision about the committee's agenda moving forward: expanding the resources available for the region's African American-owned businesses and enhancing their operational capacity.
"I think a lot of upstart Black-owned businesses don't always know what resources are available or how to access them. The AAAC can assist with that," said Gipson, owner of I'm Building Something Consulting, LLC, which offers strategic planning, branding and marketing. "I remember not knowing where to start or what resources were available when I started my business."
Improving access to capital typically tops the list of needs for most small business owners but there are other important considerations, too, in growing and sustaining a business.
"Becoming financially educated in keeping your books is really important," said Brown, chief operations officer of The John L Group, a family-owned business that provides logistics, financial and construction services. "If you don't have that in order, you're at a great disadvantage whether you have access to capital or not."
Increasing the visibility of African American-owned businesses is also central to the committee's work, the co-chairs added. In addition to improving the businesses' marketing reach to attract new customers and clients, developing an ecosystem will help create opportunities among local businesses.
"Once you understand where the opportunities are, you might be able to recycle dollars locally whenever possible, instead of having to look outside the community, like to Saginaw or Detroit," said Brown.
Gipson and Brown each made points to acknowledge the foundation laid by previous leaders of the AAAC. They are now eager to build upon it by revving up the committee's recruitment efforts and moving from quarterly to monthly meetings.
"Luther and I are both entrepreneurs in the community," Gipson said. "So, we are advocates for other entrepreneurs. It means a lot to me because I believe in the power of resources."