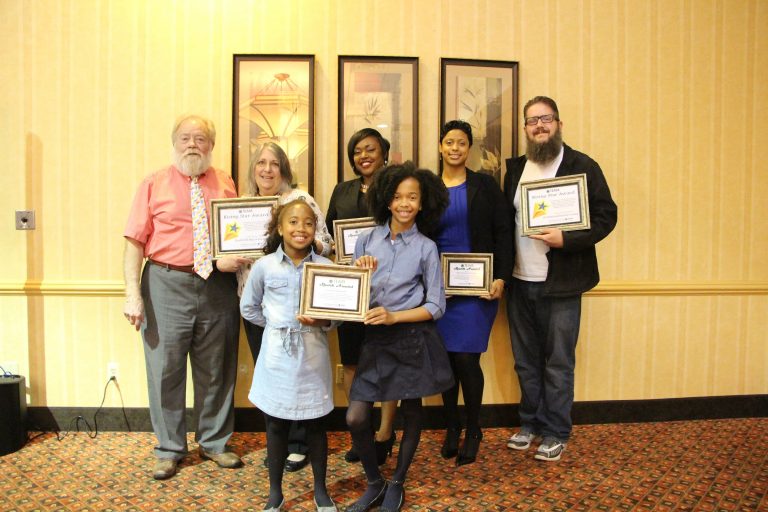 Today, the Flint & Genesee Chamber of Commerce and the eTEAM named the 2017 recipients of the Rising Star and Spark Awards during the tenth-annual Jumpstart Entrepreneurs' Conference. About 100 aspiring entrepreneurs, business owners and service providers were present at the Holiday Inn Flint-Grand Blanc to learn how to start and grow a small business.
According to Tim Herman, CEO of the Flint & Genesee Chamber, Jumpstart is designed to nurture the small-business sector, and help entrepreneurs and business owners transform their vision and ideas into reality.
"Small businesses are vitally important to the economic well-being of Flint & Genesee," said Herman. "The Spark and Rising Star awards highlight success stories and provide inspiration for others to follow in their footsteps."
The Spark Award honors start-up businesses that have been operating for less than two years. It recognizes their "entrepreneurial spark," as demonstrated by their determination, vision, market, growth potential, and setting and achieving business goals. This year's Spark Award winners are:
AJP Commercial Shredding, Flint. Provides onsite mobile document destruction services. In 2016, owner April Paylor jumped at an opportunity to buy an existing shredding business. She had a solid business plan and secured financing through Metro Community Development, an eTEAM agency. AJP is the only mobile shredding company in Genesee County.
Curly Girl Lemonade, Flint. Not your traditional lemonade stand, Curly Girl is a beverage vending service for special events, weddings and festivals. Youth entrepreneurs Madison Smith and Alexandria Gibson — both 9-years-old — offer a fresh recipe with unique specialty flavors, such as fresh mint, cucumber and Arnold Palmer.
Spectacular Spudz, Flint. Owner Keysa Smith began catering in 2014 and soon opened Spectacular Spudz at the Flint Farmers' Market, serving her premium signature baked potatoes loaded with steak, chicken, and various veggies.
Spectrum Billing Technologies, Flint. Owner Jackie Scotten began her firm just over a year ago, providing medical business office technologies and financial services for physician practices. Since then, Spectrum has become a standout in medical billing with a 98 percent claim acceptance rate and has clients across the country. The company has 11 full-time and two part-time employees.
The Rising Star Award was presented to two businesses: The Professional Painter's Guild, of Davison; and Knob Hill Bed and Breakfast, of Flint. The award, which honors a growing business beyond the startup phase, recognizes strengths related to growth, leadership, operations, innovation, and/or special work in the community.
The Professional Painter's Guild is a painting contractor founded by Josh and Jessia Alexander. It provides a variety of services, including residential and commercial painting, remodeling and deck refinishing. In just 18 months, the company has grown from a sole proprietorship to a limited-liability-company (LLC) with five employees and annual revenues of nearly $300,000.
Knob Hill B&B owners Allan Griggs and Diana Phillips believe in the spirit of Flint and its cultural and recreational assets, so they decided to buy and rehab a classic home to create an elegant bed-and-breakfast. Knob Hill opened in 2016 and is on a strong growth curve in a risky segment of the hospitality industry.
David Ollila, President and Chief Innovation Officer at Skypoint Ventures, was the keynote speaker for today's conference. Ollila, an entrepreneur with 12 patents on everything from sporting goods to wearable technology, is leading the transformation of the Ferris Building in downtown Flint into an innovation hub that attracts talent and investment from across Michigan and beyond.
Chemical Bank is the corporate sponsor of Jumpstart. The Michigan Good Food Fund is the business sponsor. The Chamber's eTEAM is a regional collaboration of more than a dozen entrepreneurial service providers working to connect local entrepreneurs and small businesses with resources to promote growth and success.