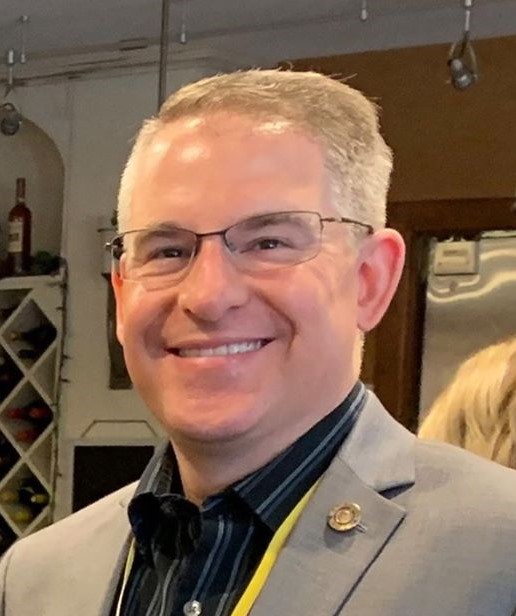 THA Architects Engineers announced that David J. Bennett, AIA, has rejoined the firm after a six-year absence. Bennett originally joined THA as an intern in 1994 and became a full-time employee in 2001 after graduating from the University of Michigan School of Architecture. He became a licensed Architect in 2008. During his time at THA, Bennett worked on many of the firm's major architectural projects, including the Wade Trim building, and numerous overseas educational projects that THA designed in the Middle East. In 2014, he left THA to pursue an independent career in residential architecture. Bennett returns  as Architect/Project Manager. He brings extensive knowledge and leadership that will greatly benefit the organization and help it continue to move toward building a sustainable future for THA Architects Engineers.
****
The Genesee County Road Commission has promoted Kim Day to lead maintenance supervisor. Day, who joined the GCRC in 1999, is the first woman to serve as both a maintenance supervisor and lead supervisor for the commission. She was promoted to maintenance supervisor in 2017. The GCRC, in a statement, "proudly recognizes the undeniable contributions, exemplary commitment, wealth of experience and the true dedication (Day) has made to the GCRC during her 20-year tenure."
****
Katarina Lamphere, branch manager of Qualified Staffing's Flint office, was recognized for nine years of service with the company. Lamphere is well-versed in temp-to-hire placements as well as direct placements in a wide variety of industries, according to a company statement.
****
Metro Community Development, Inc. , a Community Development Finance Institution based in Flint, received approval on a $2 million loan through MEDC's Capital Access program to make micro and small business loans ranging from $5,000 to $250,000 to Michigan's small businesses in the 13 counties it serves, with an emphasis on businesses located in economically disadvantaged areas. The program is aimed at assisting those businesses that have been most impacted by the COVID-19 virus, such as restaurants, coffee houses, retail stores, and service providers. Businesses can use these loans primarily for working capital, acquiring machinery and equipment, and inventory. Businesses interested in applying for a loan should visit https://www.metrocommunitydevelopment.com/business-lending  to apply through the Metro Community Development BizTHRIVE program.  News release
****
The McLaren Proton Therapy Center has opened a second treatment room and has added cone beam computed tomography (CBCT) for better imaging prior to each treatment. Adding an additional treatment room makes the McLaren Proton Therapy Center the largest in Michigan, and the first proton therapy center in the state to operate cancer treatments in two rooms. In addition to having two rooms operational, McLaren has developed new imaging modality, adding the CBCT in both treatment rooms. All of this comes at a time when the number of physician referrals and self-referrals have significantly increased.
"We have an increasing demand for proton technology as we have been treating at almost capacity with one gantry room," said Dr. Hesham Gayar, MD, medical director of the McLaren Proton Therapy Center. "Having a second 45-ton gantry room, coupled with integrated CBCT volumetric image guidance to accurately target our proton pencil beam, makes McLaren Proton Therapy Center the largest and most advanced technological center in the state.  Patients are coming to us from all over Michigan and the neighboring states.  I am glad to have the additional room to help more patients receive life-saving treatments, at the highest possible precision and accuracy of positioning to reduce side effects and improve quality of life."
The addition of the second treatment room allows for a more efficient workflow, and for a better patient experience. As the proton beam is being delivered to one of the treatment rooms, another patient will be positioned and prepared for their treatment in the second treatment room. News release
****
Bishop International Airport has a runway rehabilitation project to help enhance safety and airfield operations. The Runway 9-27 project began May 11 and will involve the Bishop's east-west runway, one of two at the airport.
"We are thrilled to begin this rehabilitation project as it is important to the safety of passengers, aircraft, and the entire operation of an airport," said Airport Director Nino Sapone. "We have worked closely with our engineering team from RS&H to ensure the project is comprehensive, efficient and cost-effective."
The project will happen in four phases and is scheduled to last through the summer. Passengers will not be impacted as runway 18-36, running north to south, will remain open for aircraft use. At no time will both runways be closed due to the construction.
****
In another major move to continue improving the organization's ability to serve their customers wherever they live in Michigan, Serra Automotive in March finalized the purchase of Brighton Honda, Brighton Mazda and Superior Collision Center. With the addition of the new stores in Brighton, it brings the total Serra dealerships in Michigan to 27.
Leading the enthused Brighton group will be Serra partner and Executive Manager Jason Curie who has been with the Serra organization since 2017. Prior to that, he was the general manager of a dealership in Louisville, Ky.
"We are thrilled to be in such a vibrant and family-oriented community like Brighton," said Serra Automotive President Joe Serra. "The Grand River location, just off I-96, couldn't be better and we're ready to pour all our efforts into continuing these dealerships' long history of putting the customer first."
The new names will be Serra Honda Brighton, Serra Mazda Brighton and Serra Superior Collison Center. Serra added that while the names are changing, most of the faces inside each store will remain the same.
"It's all about people. They are the key," he said. "In doing our homework, we found the team in place to be outstanding. We are looking forward to a smooth transition and having the same friendly faces the community has come to know is vital to accomplishing that goal!"
The Serra Automotive network, headquartered in Fenton, ranks among the top 10 privately held automotive groups in the nation. The network is currently comprised of 59 automotive franchises and 48 dealerships in seven states, including Michigan, Illinois, Indiana, Ohio, Tennessee, New Jersey and Colorado.
****
Local craft beverage purveyors are keeping operations alive during Gov. Whitmer's "Stay Home, Stay Safe" executive order. Lovers of local can pick up their favorites at these six local breweries, wineries and cideries:
Fenton Winery & Brewery
Almar Orchards
Tenacity Brewing
Redwood Brewery
Flint City Hard Cider
Redline Brewing Company
Click here for more information.