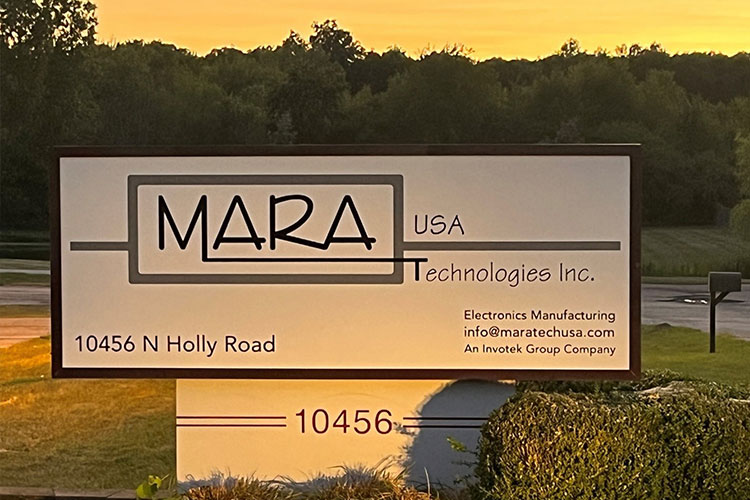 After searching for a site for its new headquarters, Mara Technologies USA ultimately landed on Grand Blanc Township. According to Jeffrey S. Gary, the company's vice president of Operations, the decision was driven by three key factors.
"It came down to the region's talented workforce, supply chain infrastructure and our customer objectives," Gary said. "Our new site in Grand Blanc Township delivers on all three."
News of the project – which will generate a total private investment of $28 million and create 298 jobs – spread earlier this month after the Michigan Strategic Fund approved a $1 million performance-based grant for the company.
The project has also received support from the Flint & Genesee Economic Alliance, which helped Mara Technologies in the incentive and site selection process and will assist the company in finding candidates for the new positions.
"As we often find with these types of projects, a big factor that comes into play is our talent pool," said Tyler Rossmaessler, executive director of the Economic Alliance, a division of Flint & Genesee Group. "Not only do we have a civilian labor force of more than 170,000, we're within an hour's drive of 4 million people. That's 40 percent of the state's population and a huge advantage for our employers."
Hiring has already started for the company, which will manufacture broadband communication amplification hardware starting in March. The products will upgrade communications infrastructure and extend broadband communications to areas where it was previously unavailable.
Mara Technologies USA Inc. is a subsidiary of Markham, Ontario-based Invotek Group Inc., an electronics manufacturer supporting global broadband telecommunication, IOT devices and infrastructure and EV and other power management systems. The company is part of a global organization operating in Asia, Europe, and North America with more than 2,000 associates worldwide.
For information on careers with Mara Technologies, contact .