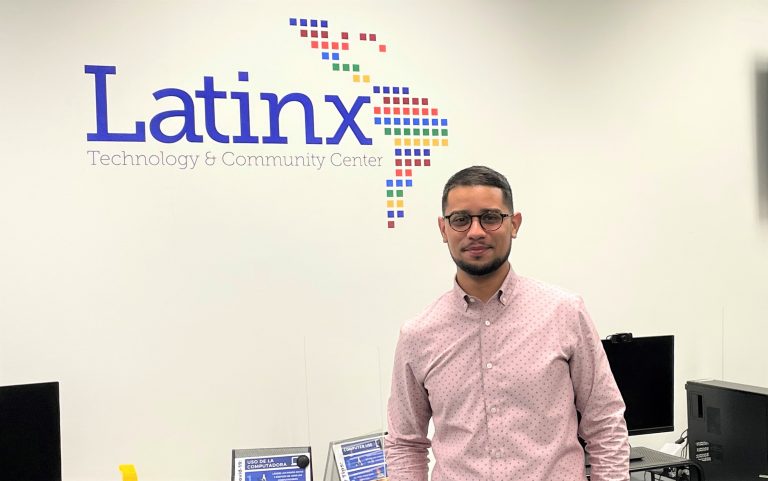 National Hispanic Heritage Month, Sept. 15 through Oct. 15
Recently, Asa Ascencio-Zuccaro (pictured above) was dining at a local Applebee's when he noticed something seemingly out of the ordinary.
"At three (separate) tables within my visibility and listening range, the people seated there were all speaking Spanish," said Ascencio-Zuccaro, executive director of the Latinx Technology & Community Center, 2101 Lewis St. in Flint.
He then shared an experience of working with senior nursing students from University of Michigan-Ann Arbor, who interact with the center each semester to learn about Flint "and the work we do here."
"They happened to talk about this experience in the McLaren (Flint) emergency room where there were four different families in the ER speaking Spanish," said Ascencio-Zuccaro, who was at the hospital that same night. "I just happened to be there to interpret on behalf of one of the families because they had called and needed help."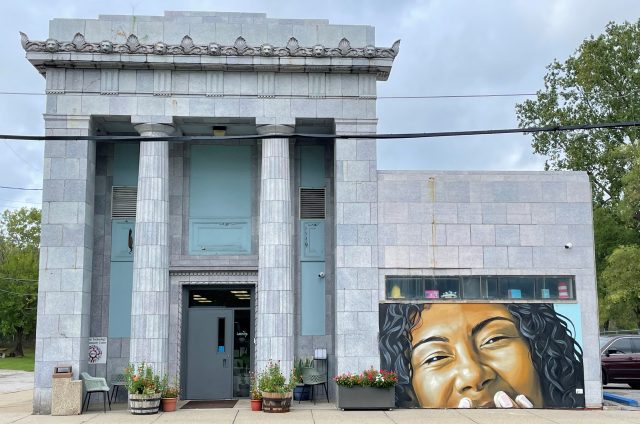 The anecdotes, he said, are not outliers but evidence of the region's growing Hispanic population. The specific data from the 2020 Census that describes region's racial/ethnic demographics is scheduled to be released on Sept. 23.
However, in 2010, there were an estimated 3,976 Hispanic residents in Flint, comprising 3.3 percent of the city's population. By 2019, the estimate increased to an estimated 4,299 Hispanic residents, accounting for 4.5 percent of the total population.
As the Hispanic, or Latinx, population continues to grow, he said it is important to "be present in spaces" and "be engaged in the community."
National Hispanic Heritage Month – celebrated Sept. 15 through Oct. 15 – recognizes the achievements and contributions of Hispanics to America's rich social, cultural and economic tapestry.
"On Sept. 15, we got to see a greater reflection downtown in the different events that were happening," he said. "That's great. It's good to be included and to have a space where people can go and identify and have a good time."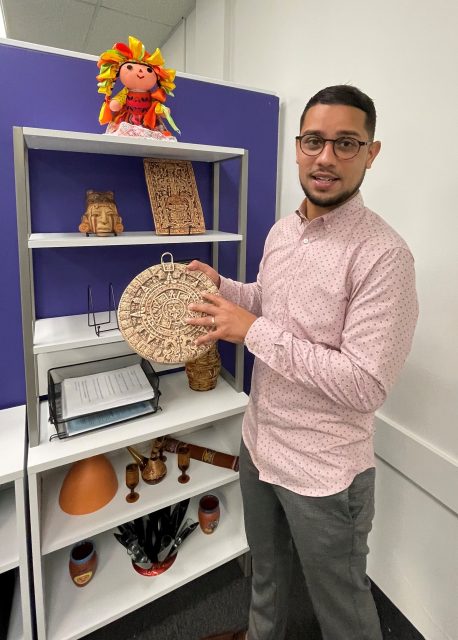 Of course, every month is heritage month at the Latinx Technology & Community Center. Founded in 2001 by Dr. Hector Garcia, Sixto Olivo and Domingo Berlanga with support from Mott Community College, the center provides educational and workforce development programs for the community. In addition, its Community Interpretation & Translation services provide professional development for bilingual community  professionals, increases access and community connection, while generating funds to support our organizational programs and community services.
While the language services support educational and workforce requirements, they also provide cultural enrichment, Ascencio-Zuccaro said.
"In our Spanish as a Second Language classes, we have people of Latin identity and people not of Latin identity. For me, that's really beautiful," he said. "We have people who, through the generations, have lost that part of our language. Maybe they heard their parents or grandparents speaking to them but were never formally taught.
"It's beautiful when we see that happening in the classroom. People are interested in having that stronger connections to the language, to the culture. And then people from outside the culture who have that interest in learning more about the culture and honing their language skills."
For more information about the Latinx Technology & Community Center, visit latinxflint.org.