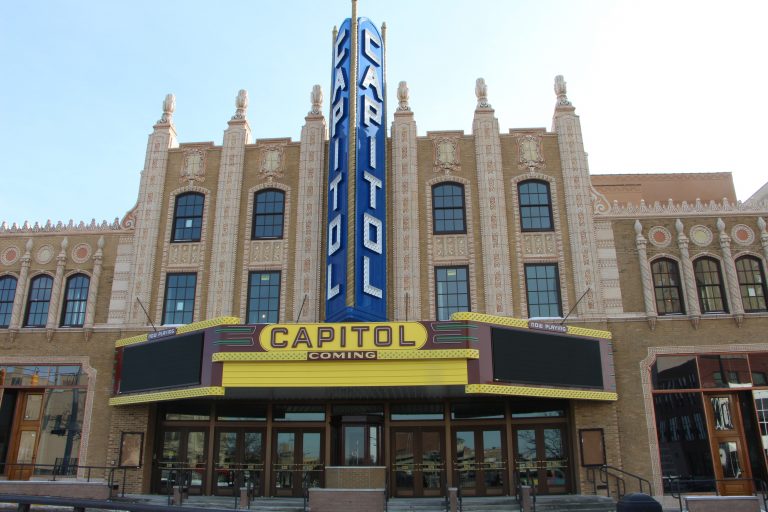 The Capitol Theatre, the Mott Park Recreation Area and Disc Golf Course, and the GM Mobility Research Center at Kettering University are some of the new attractions for the 6th Annual "Be a Tourist in Your Home Town" on July 14.
Also new for 2018 are stops at the Flint River Watershed Coalition, Grace Emmanuel Baptist Church and Sloan Museum at Courtland Center Mall, featuring a dinosaur exhibit. In all, 30 venues fill out the roster and includes favorites such as the Durant-Dort Factory One, Factory Two, the Ferris Wheel Building, Applewood: The Charles Stewart Mott Estate and For-Mar Nature Preserve & Arboretum.
Experience them all during the one-day excursion for just $1, with free transportation between attractions provided by co-sponsor Mass Transportation Authority. (Admission into Sloan's dinosaur exhibit at Courtland Center is an additional $3, payable at location.)
Presented by the Flint & Genesee Convention and Visitors Bureau (CVB), the event runs from 10 a.m. to 4 p.m., from its hub at the Chamber offices in the Mott Foundation Building in downtown Flint.
Tourists purchase passports that grants access to the venues throughout Flint & Genesee. The passports are also valid for a 10-percent discount on food and soft drink purchases at select restaurants in downtown Flint.
Purchase advance passports online by July 7 to be entered into a special prize drawing for two tickets to The Ally Challenge presented by McLaren. Passports can also be purchased the day of the event at the following locations:
Mott Foundation Building/Brush Park
Flint Farmers' Market
The Whiting
For-Mar Nature Preserve & Arboretum-Genesee County Parks
"Be a Tourist in Your Hometown is a great opportunity for individuals and families to see the popular attractions and hidden gems in their own backyard," said CVB Director Brandon Morgan. "The tours are not only fun but also provide a significant cost savings. The $1 passport gives participants access to many venues that typically charge admission or are not usually open to the public."
Attendance has continued to grow since its inception, with last year's event drawing about 1,100 participants, the largest yet.
A complete list of venues and online registration is available at FlintandGenesee.org/tourist.