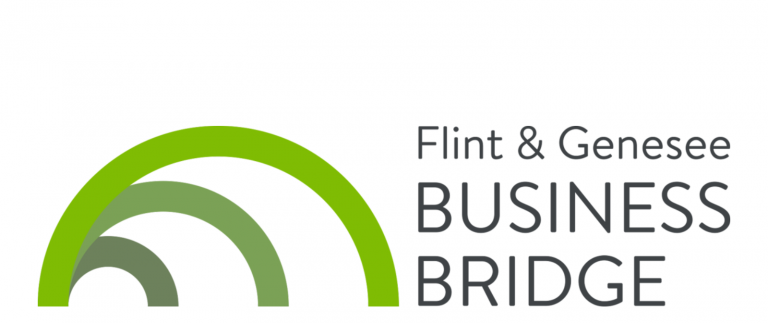 Pre-event workshop to be held Oct. 18 
(FLINT, Mich., Oct. 11, 2022) In a continuing effort to address barriers to success for small- and minority-owned businesses, Flint & Genesee Economic Alliance will host the Flint & Genesee Business Bridge Kick-off Oct. 27. It will be held from 10 a.m. to 3 p.m. at New Jerusalem Full Gospel Baptist Church at 1035 East Carpenter Road, Flint.
The event serves as the official kick-off of the Flint & Genesee Business Bridge, a digital directory for businesses owned by someone who is Black, Indigenous and/or a person of color (BIPOC). Like the directory, the event is designed to help these minority-owned businesses make connections, find resources and promote their businesses to area buyers.
"At its core, the Business Bridge is about connecting people," said Tyler Rossmaessler, executive director of Flint & Genesee Economic Alliance, a division of Flint & Genesee Group. "We've heard from our larger companies and organizations, who have said that they want to ensure they're working with BIPOC-owned businesses. This helps them do that. At the same time, it helps these businesses get access to customers, contracts and resource providers."
So far, the Economic Alliance, in partnership with I'm Building Something Consulting, LLC, has signed up about 200 businesses and resource providers for the directory, which is still in development. Starting with this month's kick-off, the Economic Alliance will launch the online directory and begin promoting its availability as a resource for purchasing directors and consumers.
During the event, attendees will hear from April January of AJP Commercial Shredding and Luther Brown of the John L. Group, who will share their experiences of starting and growing their businesses in Flint. Additionally, panel discussions will cover business certifications and a variety of resources available to minority-owned businesses in Flint & Genesee.
A key piece of the event will be its matchmaking roundtables. There, business owners will also have an opportunity to present their products and services and establish relationships with more than a dozen different buyers.
Attendees are also invited to attend a pre-event workshop, which will be held Oct. 18 from 9-10:30 a.m. Participants will learn tips and tricks on how to lean into their strengths, build customer/client relationships and confidently sell their business – all topics that will help them make the most of their time at the Business Bridge event.
The Flint & Genesee Business Bridge and its related outreach and events are funded by the Ruth Mott Foundation.
"Business owners make a remarkable commitment to our community when they choose to open and maintain a small business," said Raquel Thueme, president of the Ruth Mott Foundation. "We're proud to support the Business Bridge as a much-needed tool toward equitable economic opportunities, especially for the Black, Indigenous and people of color-owned small businesses that have been disproportionately affected by the pandemic."
In 2021, the Economic Alliance conducted the Genesee County Small Business Analysis, which found that 59 percent of small businesses in Genesee County are led by someone who is BIPOC and just over half of these businesses are in their first five years of operation. Considering that, in Genesee County, 67 percent of BIPOC-owned business cease operations before their sixth year of business, support for these businesses is especially critical.
Registration for the Business Bridge event is free, although registration is required for both attendees and buyers/partners. Both groups can click here to register. Lunch will be provided.