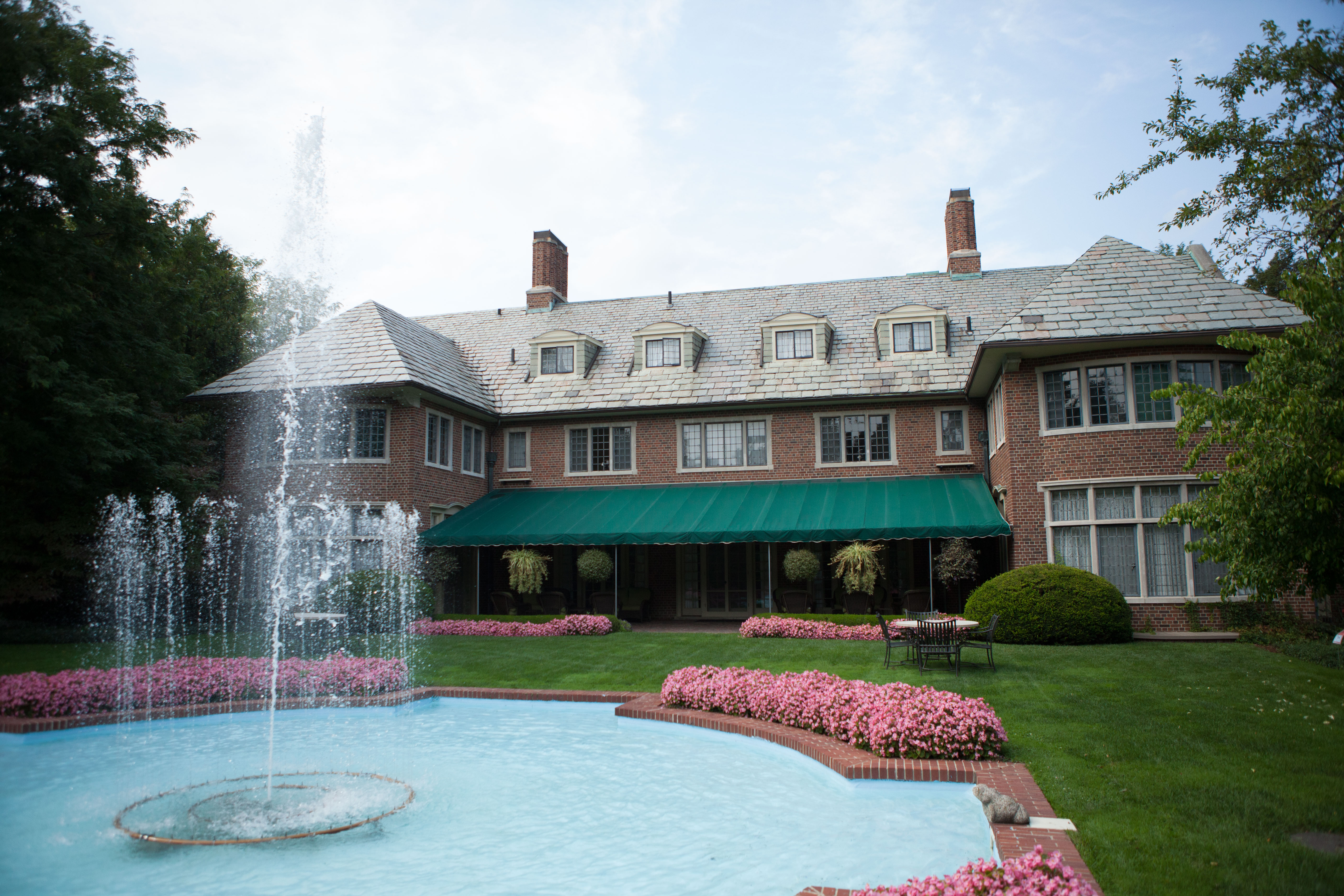 Be A Tourist in Your Hometown
The Flint & Genesee Convention and Visitors Bureau (FGCVB) is proud to host "Be a Tourist in Your Home Town" on Saturday, July 14, 2018.
This one-day event offers Flint & Genesee residents and non-residents the opportunity to come out and experience what our community has to offer.
Purchase Passports 
Be A Tourist in Your Home Town
For just $1.00 per person, tourists (participants) can purchase a Passport which gets them access to visit and enjoy many different venues around Flint & Genesee at no additional cost. Complimentary transportation between attractions will be provided by Presenting Sponsor, Mass Transportation Authority.
Don't miss this opportunity to Be a Tourist in Your Home Town. We invite you and your family and friends to come experience what the Greater Downtown Flint Area & Genesee County has to offer and See what's possible!
Passports can also be purchased the day of the event at the following locations:
1. Mott Foundation Building/Brush Park
2. Flint Farmers Market
3. The Whiting
4. For-Mar Nature Preserve & Arboretum – Genesee County Parks
2018 Attractions and Venues
Your passport gets you access to all of these wonderful venues.
All routes begin at Brush Park on the corner of First and Harrison streets (behind the Charles Stewart Mott Foundation Building). Attractions listed alphabetically.
Downtown Walking Tour**
Self-guided tours may be done at any time between 10:00 a.m. and 4:00 p.m.; Guided walking tours available at 10:30 a.m., 12:30 p.m., and 2:30 p.m. starting at Brush Park.
Buckham Gallery
The Capitol Theatre
CRIM Fitness Foundation
Ferris Wheel Building
Flint Farmers' Market
Flint Handmade Summer Art & Craft Street Fair
Genesee County Gospel Festival at Flint's Downtown Riverbank Park/Amphitheater
Greater Flint Arts Council
MW Gallery
University of Michigan–Flint Frances Willson Thompson Library & Genesee Historical Collections Center
University of Michigan–Flint Recreation Center
Route 1**
Applewood: The Charles Stewart Mott Estate
Christ the King African-American Festival
Food Bank of Eastern Michigan's Hunger Solution Center (HSC)
Flint Public Library
Flint Institute of Arts
Grace Emmanuel Baptist Church/Auto Fest
Longway Planetarium
Sloan Museum
Whaley Historic House Museum
The Whiting
Route 2**
Genesee County Parks For-Mar Nature Preserve and Arboretum
Sloan Museum at Courtland Center Mall – Dinosaurs (New 2018; Additional $3 entrance fee payable at location)
Route 3**
Edible Flint Demonstration Garden
Factory Two
General Motor's Durant-Dort Factory One
Totem Books
Route 4**
Flint Children's Museum
Flint River Watershed Coalition
Knob Hill Bed & Breakfast
Mott Park Recreation Area
Superintendent's Cottage
UAW Sit Down Strike Memorial
*Entrance to attractions with admission fees is included with your passport purchase for the day of the event, unless otherwise noted.
**Routes subject to change.
Participating Restaurants
Show your orange "Be A Tourist" wrist band and receive 10% off food and non-alcoholic beverages – today only!
(Hours subject to change without notice.)
501 Bar and Grill – Open Noon to 11 p.m.
Blackstone's Pub and Grill – Open Noon to 1 a.m.
Café Rhema – Open 10 a.m. to 9 p.m.
Churchill's Food and Spirits – Open Noon to 2 a.m.
Cork on Saginaw – Open 5 p.m. to Midnight
The Flint Crepe Company – Open 7 a.m. to 9 p.m.
Halo Burger (Saginaw Street location only) – Open 8 a.m. to 3 p.m.
Hoffman's Deco Deli & Café – Open 10 a.m. to 4 p.m.
Soggy Bottom Bar – Open 11 a.m. to 2 a.m.
Table & Tap – Open 11 a.m. to Midnight
Tenacity Brewing – Open 1 p.m. to Midnight