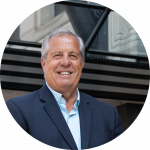 Momentum continued in 2022 despite the backdrop of inflation, talent shortage and supply chain disruptions. And as we come to the end of year, it's a good time to reflect on the journey.
As the Genesee County economy continues to recover, we are seeing signs of forward momentum in a variety of ways, most recently through development activity. For example, Flint is closer than ever to transforming the 350-acre Buick City into a state-of-the-art industrial park, ultimately bringing thousands of jobs and an investment of $300 million. Another exciting example is Mara Technologies, a global electronics manufacturer that is establishing its U.S. headquarters in Grand Blanc Township. Mara will invest $28 million in the project and create nearly 300 jobs.
Flint & Genesee Group is on track for meeting our goals to support the needs of those businesses hit hardest during the pandemic and be more inclusive of small and BIPOC-owned businesses. Some of the ways that we are achieving this is through the re-launch of the African American Advisory Council, our Small Business Help Desk, the Moving Flint Forward grant program in partnership with General Motors, and the Flint & Genesee Business Bridge online directory of minority owned small businesses.
This year, the Group conducted a road show to present an update on Genesee County's economic vitality plan (Forward Together) to become a top-five community in Michigan, to local municipalities, and service and community organizations. Forward Together is a partnership between the Flint & Genesee Group, City of Flint and Genesee County. For more information on the five indicators of success, see the lead story in this issue.
All year, we heard from businesses that finding workers is a top challenge. As a result, our Talent Support Services team works to aid our members and clients by connecting individuals looking for a job to employers with job opportunities. We also developed infrastructure to support talent attraction marketing efforts, which will launch in early 2023, and we partnered with employers through the college-level Flintern initiative.
Our talent goals also include programs that help to grow the talent pipeline. After attending TeenQuest, our 5-week pre-employment training program – where teens learn critical skills to help them get and keep a job — nearly 200 high school students were hired for summer employment and beyond with local employers through our Summer Youth Initiative and Department of Natural Resources programs. In addition, Flint Promise scholarship program has allowed 13 students to graduate from local colleges and universities over the past two years, at little to no charge.
Our Flint & Genesee Chamber division saw more and more business professionals coming out to in-person events, ending the year at nearly pre-pandemic levels; and more businesses are becoming Chamber members to take advantage of its services. Also Explore Flint & Genesee, our convention & visitors bureau, booked a variety of sports events and a convention that generated revenue for businesses and attractions.
These are just a very few examples of momentum-boosting efforts. We look forward to communicating a more complete overview of our results and a look ahead next year, during our Annual Meeting.
Until then, during this holiday season, I wish you continued success with your business, and peace and joy for you and your families.
Happy Holidays!
Tim