Pharlon Randle of Bangtown Productions & Recordings was recently presented with the Michigan Afterschool Partnership Impact Award. One of the many services Bangtown Productions & Recordings offers is the Studio On The Go, a mobile recording studio that has been utilized in schools to offer students an opportunity to create their own music from scratch.
Dr. Kathryn Svinarich has been announced as chief of staff to the office of the president of Kettering University. This newly created position will focus on policy development, problem resolution, and institutional planning. Svinarich joined Kettering in 1992.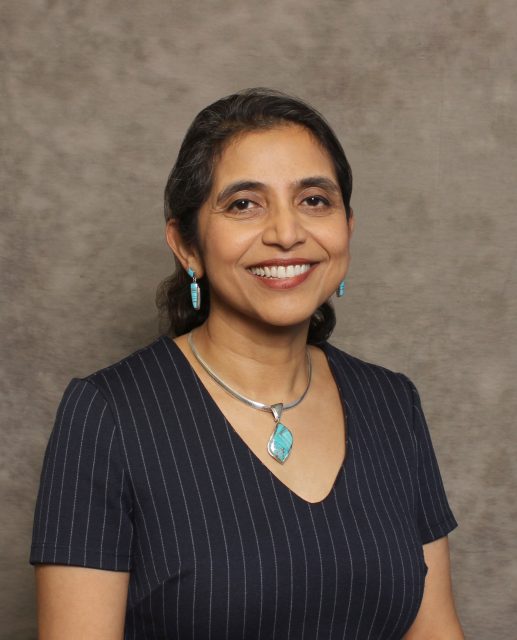 McLaren Flint has appointed Dr. Varsha V. Moudgal as its chief medical officer. Dr. Moudgal will lead implementation of all clinical services and provide oversight.
Three local Century 21 real estate agents have earned the 2022 Quality Service Pinnacle Award:  Craig Bentley with CENTURY 21 Signature Realty in Clio, Jason McConnell with CENTURY 21 Signature Realty in Clio, and Bob Oligney with CENTURY 21 Signature Realty in Flushing. This award is based on the Quality Services Survey emailed to customers following the purchase or sale of a home. Agents must receive at least 80 percent completed surveys between the start and end of the year with an average score of 95% or higher for two consecutive years.
The Michigan State Housing Development Authority (MSHDA) named Amy Hovey as its executive director in January. Before joining MSHDA, she worked at the Charles Stewart Mott Foundation, where for six years she directed special projects in Flint. Most recently, she was a contactor for the state Department of Labor and Economic Opportunity (LEO).
The University of Michigan-Flint's School of Management will offer the first and only Association to Advance Collegiate Schools of Business accredited Doctorate of Business Administration in the state of Michigan starting this fall.
"The DBA program is designed for working professionals so that they can advance their careers without disruption," said Yener Kandogan, interim dean of the School of Management. "In this competitive business world, applied knowledge and skills set with strategic focus in the program will set them apart from others."
Grand Hill Travel and Frankenmuth Travel have merged with Next Travel of Okemos. Next Travel is of the largest travel agencies in the Midwest.
Peckham has been awarded a $2 million grant from the United States Department of Labor. The grant will be awarded over the next 42 months to launch the Growth Opportunities (GO) Program. The GO Program will prepare corrections-involved youth and young adults for employment while also mitigating violence.
The program is designed to help participants identify career interests and match them with educational opportunities, training, credential attainment, and paid work experiences. The program will also deliver a leadership development curriculum that pairs participants with mentors for the purpose of gaining skills to set participants on a path to obtaining living-wage jobs.
"Rehabilitative programs for young people tend to stop at age 18," said James Caleb Adams, chief of Human Services. "The GO Program aims to fill that gap. We are targeting youth and young adults who have been at the center of gun violence or who have experienced significant trauma."