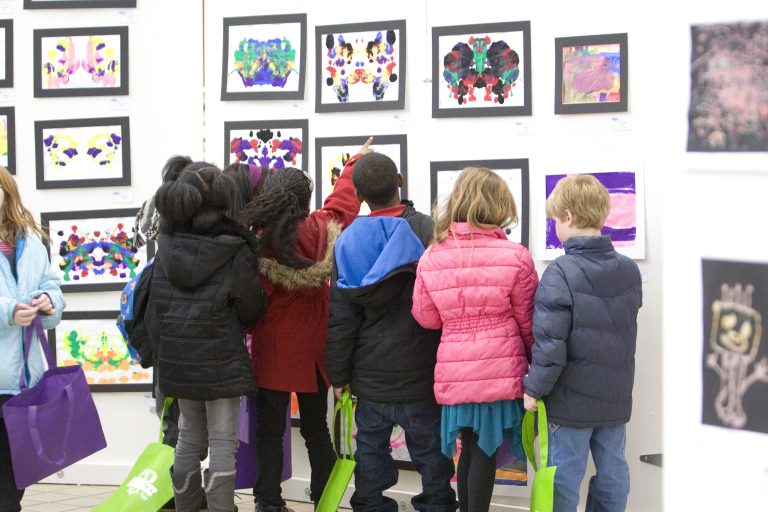 Jackson Pollock, Pablo Picasso, and Dale Chihuly are just some of the master artists that students have been studying in preparation for ArtQuest, YouthQuest's annual art exhibition.
As part of this year's theme, "Meet the Masters," students have learned about the history of a different artist each month and then applied that artist's techniques to projects of their own.
More than 1,000 of their pieces will be on display during the three-day event, which will be held April 18-20 at Diplomat, located at the corner of Saginaw Street and Atherton Road in Flint.
"Most of the students haven't had a routine art education," said Ann Moliassa, who coordinates YouthQuest's art programming. "This offers them the opportunity not only to learn new techniques and styles, but also to showcase their work to their friends and family. It also gives them a chance to express themselves in a way they might not do during the typical school day."
Over the course of the exhibition, which will be held from 4-6 p.m. each day, more than 1,500 students will visit Diplomat to see the art on display. They will also participate in a variety of make-and-take activities and watch and/or perform in live performances of African drumming, violin and more.
The program will also bring in "local masters" – including Ryan Gregory, Randy Zimmerman, Jordan Barnett, and Kate Costea – for live demonstrations.
"We hope the kids ask questions and engage with these artists," Moliassa said. "These people don't just work on their craft for a few minutes every couple of weeks. It's something they do as a hobby or as their life's work."
ArtQuest is a free event and is open to the community. For more information, click here.
This article was featured in the April 2017 issue of Afterschool Download, a monthly e-newsletter for friends of YouthQuest, TeenQuest and the Summer Youth Initiative. Also in this issue:
To join the mailing list, click here.