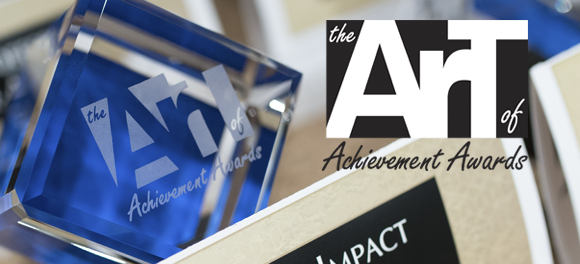 The Flint & Genesee Chamber of Commerce and Flint & Genesee Convention and Visitors Bureau will recognize business excellence and community leadership at the fifth-annual Art of Achievement Awards. Nearly 60 businesses and organizations, along with 110 individuals, have been nominated for recognition at the sold-out presentation gala Nov. 8 at the Flint Institute Arts, which begins at 5:30 p.m.
The following individuals and companies are nominees in the business category:
CEO Business Award – Any company with 50 or more employees.
McLaren Flint
STAT Emergency Medical Services
Whaley Children's Center
Small Business Award – Any company with less than 50 employees.
Cork on Saginaw
Destinations To Travel
Gaines Jewelers
Genesee Valley Physical Therapy
Goodboy Clothing
Grossi Dental and Wellness
Knob Hill Bed & Breakfast
Jan's Professional Dry Cleaners
McFarlan Home
McFarlan Villages
Park Place Hair Studio
Peerless Mattress Co.
Rayburn Real Estate
ReMax Edge/Ryan Eshoo
Sedgwick + Ferweda Architects
Spud Software
Stanley's Moving
The Good Beans Café
Minority Owned Business Award – Any minority-owned business in the community.
Artistic Visions Enterprise
Eight Ten Nail Bar
Harambee Wellness
Sheldon T. Banks
Spectacular Spudz
The Cookie Jar
WT Stevens
Nonprofit Impact Award – Any charity, church or nonprofit making great strides to positively impact any facet of the Flint and Genesee community.
Alzheimer Association – Greater Michigan Chapter, Flint Office
Communities First, Inc.
Ele's Place
Ennis Center for Children
Faith Foundations Resources
Flint & Genesee Literacy Network
McFarlan Charitable Corp.
National Alliance on Mental Illness Genesee Co.
Odyssey House
Re Connections
The Church of the Holy Family-Grand Blanc
Community Foundation of Greater Flint
The Disability Network
University of Michigan-Flint, Office of University Outreach
Valley Area Agency on Aging
Voices for Children Advocacy Center (Formerly Weiss Child Advocacy Center)
Wellness Services
Young Life Genesee County
Zonta Club of Flint
Young Professional Leader Award – Any young professional 35 or younger making great strides to benefit their company and/or the community.
Brittney Carmichael
Claudnyse Holloman
DeWaun Robinson
Douglas Lobdell
Elyse Jurvelin
Joseph G. Mounger
Kalita McClure
Kurt Neiswender
Nancy Galant
Noelle Kennedy
Claire M. White Award – Honoring a woman working for the betterment of Flint & Genesee in community, career or someone else's life.
Amy Krug
Ashoka Rao
Cathy Gentry
Crystal Pepperdine
Debra Morgan
Susan Borrego
Wendy Ringo
Erica Thrash-Sall
Heather Kale
Jessyca Matthews
Karen West
Kenyetta Dotson
Mary Flynn
Shannon Bonadurer
Tiffany J. Quinn
The following companies and individuals are nominees in the hospitality category:
Hotel of the Year – This award recognizes a Genesee County hotel for its outstanding service, comfort and attention to hotel guests, providing an excellent overall experience.
Baymont Inn & Suites
Best Western Plus Flint Airport Inn & Suites
Courtyard Flint/Grand Blanc
Hampton Inn & Suites Flint/Grand Blanc
Holiday Inn Flint-Grand Blanc Area
Knights Inn Flint
Knob Hill Bed & Breakfast
Quality Inn Grand Blanc
Restaurant of the Year – Recognizes a Genesee County restaurant for their outstanding service, menu and overall experience of the customer.
Blondie's Food & Spirits
Cork on Saginaw
Krystal Jo's Diner
Steady Eddy's
The Lunch Studio
Frontline Ambassador Award – This award recognizes a hospitality worker – front desk staff, host/hostess, housekeeper, guest services and maintenance – in a Genesee County hotel who provides outstanding service to guests staying at their establishment. The nominees are:
Baymont Inn & Suites
Sarah McWhirter
Elias Najjar
Jessica Poppenfuse
Celia Vela
Juliana Zuraqiat
Best Western Flint Airport Inn & Suites
Jeanette Anderson, CTA
Diana Baricska, CTA
Shuronda Brown
Andy Charles
Rebecca Fortune
Matthew Hensel
Maryanne Harden
Avante Hatter, CTA
Ronnica Jones
Damon Kelso
Elizabeth Morris, CTA
Mykal Oyler
Kayla Simmons
Kenisha Spencer, CTA
Jessica VanDeMark
Rhonda Williams
Courtyard Flint/Grand Blanc
Chelsea Alm-Shangi
Jazzmyn Blackwell
Heather Coon
Jacob Hoover
Katie Koenig
Dawn Lynch
Khalilah Robinson
Tamieka Tucker
Kay Walker
Linze Wilkerson
Jeff Woody
Deonna Wynn
Hampton Inn & Suites Flint/Grand Blanc
Breanna Bettencourt
Marie Bracey
Geraldine Geske
Ethan Irish, CTA
Ramona Johnson
Megan Mannor
Fran McGinnis
Lois Miller
Twan Roland
Holiday Inn Flint-Grand Blanc Area
Nick Anderson
Sheryl Champine
Katie Hinman
Christina Kincaid
Mary Kramer
Krista Mayhew
Tony Meyer
Tammy Ranaldi
Erica Smalls
Knights Inn-Flint
Melissa Lewis, CTA
Rhonda Myers
Tacarra Sanders
Jay Wilcox
Knob Hill Bed & Breakfast
Allan Griggs
Diana Phillips
Quality Inn Grand Blanc
Dana Chaney
Dominique Cobbin
Amanda Green
Christopher Kellogg
Holly Rosser
Sheila Williams
Traci Wing, CTA
Residence Inn Flint-Grand Blanc
Rodeway Inn Airport
Wingate by Wyndham Flint/Grand Blanc
Hospitality Ambassador Award – Recognizes exemplary customer service in the non-hotel areas of food service, bartender, transportation, business, etc.
Launa Collins, CTA, UM-Flint, Event & Building Services
Shanique Collins, J. Porter's
Lilie Eckman, UM-Flint, Event & Building Services
Jack Johnson, UM-Flint, Event & Building Services
Savanna Lacey, J. Porter's
Shannon Leach, Cork on Saginaw
Rodney Lontine, Flint Institute of Music
Nate Lundt, UM-Flint, Event & Building Services
Lindsay Miller, Cork on Saginaw
Amy Nason, The Lunch Studio
Justin Nuveman, UM-Flint, Event & Building Services
Crystal Quaderer, UM-Flint, Event & Building Services
Darci Racette, Cork on Saginaw
Ann Reith, Cork on Saginaw
John Saites, Churchill's Food & Spirits
Scott Sassack, Great Harvest Bread Company
Drew Thornton, Cork on Saginaw
Bobby Tidwell, Hoffman's Deco Deli & Café
In addition, the Chamber will present several special honors at the gala, including:
Certified Tourism Ambassador (CTA) of the Year
Community Champion Award
Economic Development Project of the Year
Entertainment Venue of the Year
Gloria DeHart Award
Robert P. Gerholz Award
Art Hurand Award
Charles Stewart Mott Award