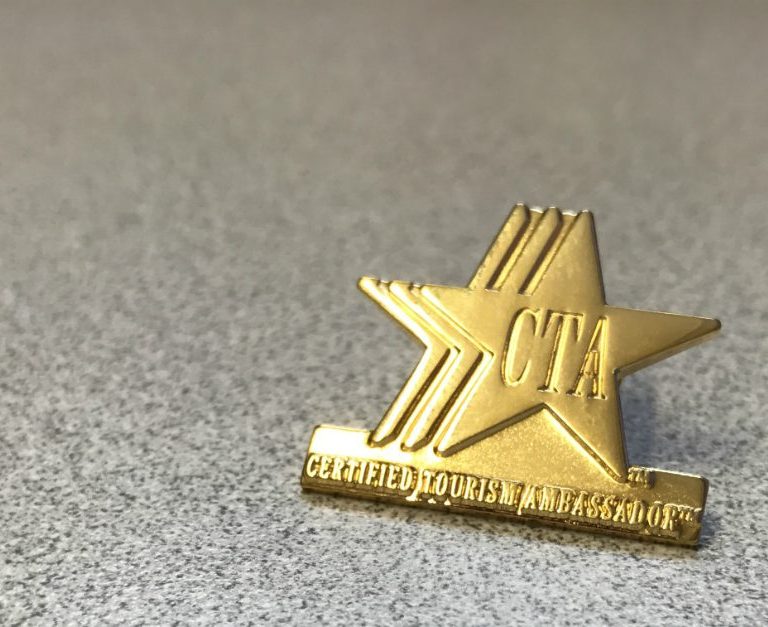 Explore Flint & Genesee has announced the 2021 class dates for the Certified Tourism Ambassador (CTA) program, an industry-recognized certification for the nation's hospitality frontline staff.
The Flint & Genesee CTA program is a multifaceted course that serves to increase tourism by inspiring frontline employees and volunteers to turn every visitor encounter into a positive experience. A visitor that enjoys a positive experience is more likely to return as well as share their experience with others.
Everyone benefits — the visitor, the industry, the local economy and, most importantly, the frontline worker.
2021 CLASS DATES
Tuesday, Mar. 23 – 1 p.m. to 5 p.m. (registration deadline – Friday, Feb. 19)
Thursday, April 29 – 1 p.m. to 5 p.m. (registration deadline – Friday, April 16)
Thursday, June 24 – 10 a.m. to 3 p.m. (registration deadline – Friday, June 11)
Tuesday, Aug. 17 – 12 p.m. to 5 p.m. (registration deadline – Friday, Aug. 6)
Friday, Oct. 22 – 9 a.m. to 2 p.m. (registration deadline – Tuesday, Oct. 12)
Wednesday, Dec. 8 – 10 a.m. to 3 p.m. (registration deadline – Friday, Nov. 26)
To register, visit https://www.ctanetwork.com/index.cfm
For more information, contact Dawn Stableford at (810) 600-1454 or