Graci Harkema, owner of Graci LLC, will lead a two-hour interactive virtual workshop focused on the business case for diversity, equity and inclusion. In preparation for the Feb. 24 event, Inside Business spoke with Harkema for a discussion about what participants can expect and why this topic is good for business.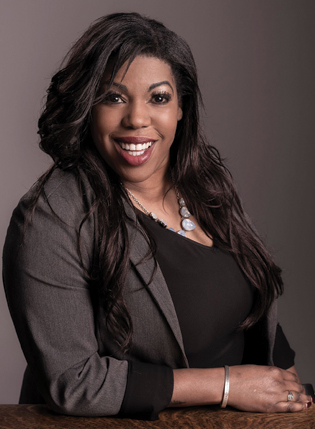 Harkema's specializes in diversity, inclusion and implicit bias training and talent management within the Fortune 500, small businesses and nonprofit organizations. She was recognized as a 2015 and 2020 '40 Under Forty Business Leader of West Michigan' and named a 2020 honoree of '200 Most Powerful Business Leaders of West Michigan' by the Grand Rapids Business Journal.
Inside Businesss (IB): What can participants expect in the workshop?
Harkema: Participants will learn to assess and check our biases by helping to eliminate our biases from having control over us. Participants will also learn to execute tangible action steps to creating a more inclusive and equitable work environment.
IB: Discussions about diversity, equity and inclusion are often fraught with anxiety and varying degrees of discomfort for participants. How do you overcome or manage these reactions?
Harkema: My training is a safe space for participants to connect, lean and grow. With growth, often comes growing pains. I teach my participants how to embrace and learn from the discomfort, rather than sweep it under the rug. We are often uncomfortable with things are that unfamiliar to us. I help reframe such topics in a way which allows us to turn discomfort and unfamiliarity into opportunities for growth, learning and understanding by gaining new insights and perspectives.
IB: Discuss the business case for diversity and inclusion initiatives. Is diversity, equity and inclusion strictly a matter of numbers and metrics, or does it extend beyond mere data?  
Harkema: The Science of Inclusion tells us, "Team performance increases by 50 percent when everyone feels included."  DEI work shouldn't simply be for numbers sake, it should help serve as a retention tool and foundation for the organization.
IB: How do we respond to the person who says, "I don't see color," or "there's only one race, the human race"?
Harkema: The noted diversity-training expert Verna Myers says, "The problem wasn't that we saw color, it was what we did with it when we saw it." It's important for us to value others for the backgrounds, identities and journeys they have lived. Those journeys make us unique and serve as our strengths. Not valuing those backgrounds, devalues and diminishes the traits that help contribute to who that person is as a human.
IB: How will a business or organization know when it's "there"?
Harkema: DEI work isn't a check of the box. The work is…work. The work is continuous and always evolving as we continue to evolve. For more information, please visit graciharkema.com.
REGISTER NOW for the Feb. 24 workshop.