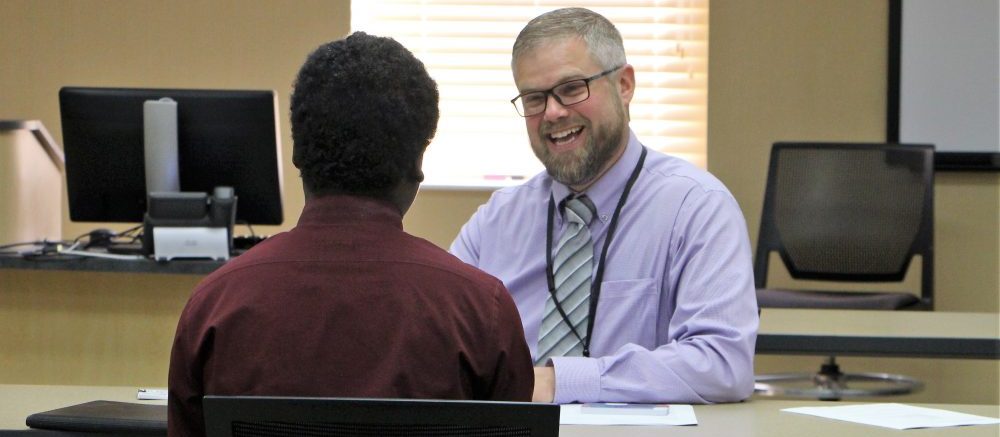 Work Flint & Genesee
Your Next Opportunity Starts Here
The Flint & Genesee Chamber of Commerce offers support and services to local candidates and employers to connect the right candidates to the right place. It's a win-win. We help by:
 
– Organizing spring and fall job fairs around the region
– Offering job and career workshops to get candidates job search and work-ready
– Working with local companies to find out about job opportunities
– Maintaining a talent pool of local candidates in certain fields
– Connecting local candidates and employers with opportunities
Speak with employers and learn more about opportunities for careers
YouthQuest Hiring Fair
Wednesday Sep 25, 2019
1:00 PM – 4:00 PM EDT
Baker College of Flint
1050 W. Bristol Rd.
Flint, MI 48507
Career Resources
Hone your skills or learn something new in our professional development workshops.
Whether new, returning, or simply having trouble navigating the job market, these workshops are designed to help.
Search our member job postings to find local opportunities.
Connecting with Local Employers
Submit your information to our career liaison
We can align applicants with positions throughout the county in the following fields:
Manufacturing
Medical/Healthcare
Welding
Entry level/Administrative
Assembly work/ Production
Warehouse
The Chamber offers resources you need to find and keep your next position.
Career development workshops and courses
Clothes/fashion/style/grooming services
Career fairs
Resume and interview assistance
Direct pathway to local employers seeking skilled talent
If you're looking for local opportunities with some of our partner organization, please fill out the form below.
Once you've completed your application, please submit a copy of your resume. If you do not have a resume yet, Career Edge offers workshops to get you ready for your job search.