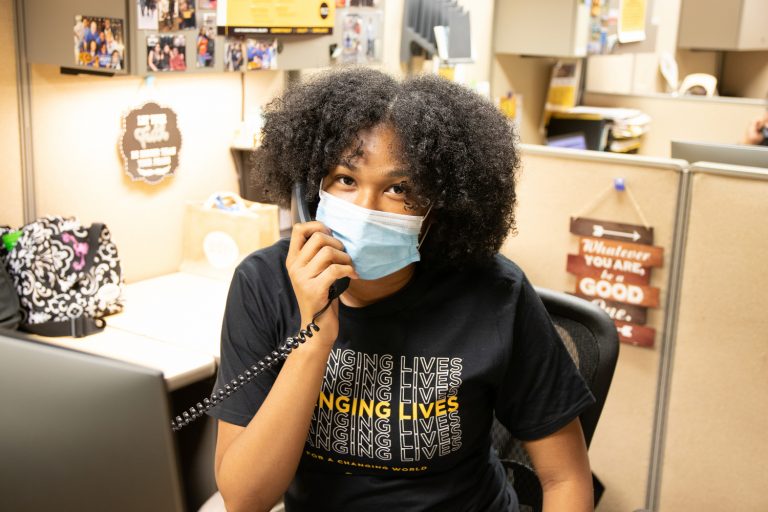 Registration now open for Feb. 22-March 24 session, to be held in-person and virtually
(FLINT, Mich. – Feb. 1, 2022) This April, Summer Youth Initiative, SYI, will offer hundreds of high school students the opportunity to interview for jobs with employers in Flint and Genesee County. To secure an invite to the annual job fair, job seekers must first complete the TeenQuest pre-employment training and leadership program, which will kick off its final qualifying session of the school year this month.
"Last year, nearly 200 students gained valuable work experience, built their professional network and earned a paycheck through SYI," said James Avery, director of talent development at Flint & Genesee Education & Talent, a division of Flint & Genesee Group. "In each case, their journey started with TeenQuest, where they learned how to stand out to employers, not just in the interview process but also on the job."
According to Avery, TeenQuest helps students focus on developing the skills needed to secure and keep a job. Hands-on activities promote key soft skills including communication, goal setting and conflict resolution. Participants also learn how to write resumes and prepare for interviews.
Looking forward, TeenQuest will be held Feb. 22 to March 24, Mondays through Thursdays, at the following locations and times:
Carman-Ainsworth High School: 2:15 p.m. – 4:15 p.m.
Kearsley High School: 2:30 p.m. – 4:30 p.m.
Grand Blanc High School: 2:30 p.m. – 4:30 p.m.
New Standard Academy: 3 p.m. – 5 p.m.
Swartz Creek High School: 2:30 p.m. – 4:30 p.m.
With the exception of Kearsley High School, students do not need to attend the host schools to participate in TeenQuest. The program is open to all teenagers, ages 14-19 in grades 9-12, who attend school in Genesee County (e.g., public, private, charter, alternative and home school).
A virtual session will also be offered from 4-6 p.m.
"We realize student schedules have been once again significantly impacted by COVID-19," Avery said. "That's why we're offering this virtual session. It's open to anyone who may have missed out on the program earlier this year or is unable to attend our upcoming session in person."
To learn more about TeenQuest, or to enroll in the program, visit flintandgenesee.org/teenquest.