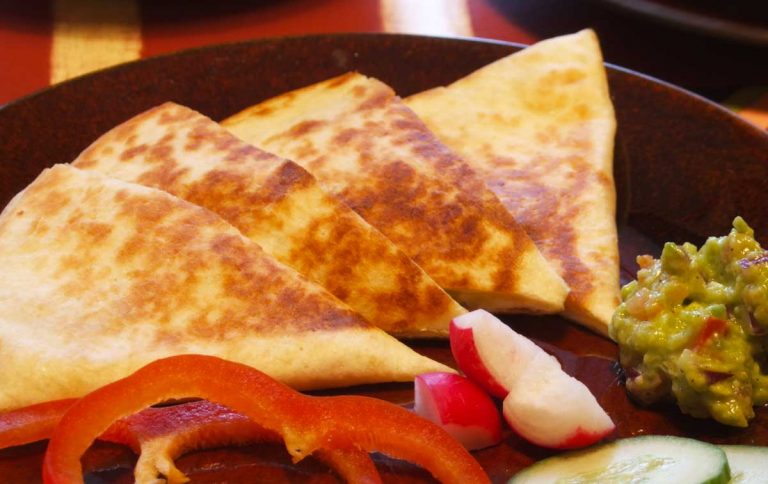 Wondering if your favorite restaurant is offering carry-out or delivery, etc? Maybe this list will be helpful.
List effective as of 4/2/2020
Disclaimer: Governor Whitmer signed Executive Order 2020-21: Temporary requirement to suspend activities that are not necessary to sustain or protect life on March 23, 2020. However, individuals may leave their residence to obtain take-out food.
Andiamo Open for Carry-Out and Curbside
Backyard Barbecue Open for Carry-Out
Bangkok Peppers Open for Carry-Out Both Locations
Beale Street Smokehouse BBQ Open for Carry-Out and Delivery
Biggby Coffee Open for Carry-Out
Bray Road Diner Open for Carry-Out
Brick Street of Grand Blanc Open for Carry-Out
Bubble Bee Tea Open for Carry-Out
Buffalo Wild Wings Open for Carry-Out
Café Rhema Open for Carry-Out
Cancun Mexican Restaurant & Cantina Open for Carry-Out and Delivery
Canton Chinese Restaurant Open for Carry-Out
Captain Coty's Family Restaurant Open for Carry-Out
Captain's Club at Woodfield Open for Carry-Out
Cinnamom Open for Curbside Pickup
Coney Café Open for Carry-Out
Corner Bar and Grill Open for Carry-Out
Cranberries Café Open for Carry-Out
Crust – a baking company Open for Carry-Out
DaEdoardo North Open for Carry-Out
Dairy Queen Burton Open for Carry-Out
Dairy Queen Grand Blanc Open for Carry-Out
Dave's Pizzeria Family Restaurant Open for Carry-Out
Davison Farmers Market Open
Davison Home Bakery Open for Carry-Out
Dom's Diner Open for Carry-Out
Don Felipe Mexican Restaurant Open for Carry-Out
DQ Grill & Chill Burton Open for Carry-Out
El Cozumel Mexican Grill Open for Carry-Out
El Potrero Open with Carry-Out Window
Escamilla Amigos Cantina Open for Carry-Out
Famous Dave's Open for Carry-Out, Curbside Pickup and Delivery
Fenton Coney Grill Open for Carry-Out
Fenton Deli Open for Carry-Out
Firehouse Subs Open for Carry-Out
Fireplace Open for Carry-Out
Fireside Coffee Co Open for Carry-Out
Fouch's Pub Open for Carry-Out and Delivery
Flint Farmers' Market Curbside Service Only
Flint Crepe Company Open for Carry-Out, Delivery and Curbside
Flushing A Open for Carry-Out and Delivery
Freakin' Unbelievable Burgers Open for Carry-Out and Drive-Thru
Gillies Coney Island Open for Drive Thru
Gina's Italian Restaurant Open for Carry-Out
Golden Gate Restaurant Open for Carry-Out
Golden Corral Open for Carry-Out
Gourmet Wok Open for Carry-Out
Great Harvest Bread Co. Open for Carry-Out and Delivery
Grill of India Open for Carry-Out
Habiba Middle Eastern Grill Open for Carry-Out and Delivery
Hill Road Grill Open for Carry-Out
Hoffman's Deco Deli & Café Open for Carry-Out
Hooters Open for Delivery
Holy Smokes BBQ Open for Delivery
Italia Gardens Open for Carry-Out with Family Pans Available
Jimmy John's Open on Linden Road
Johnny's Restaurant & Pizzeria Open for Carry-Out
John's Pizzeria Open for Carry-Out
JT's Country Kitchen Open for Carry-Out and Delivery
Kathy's 126 Restaurant & Lounge Open for Carry-Out, Curbside and Delivery
Kabob Middle Eastern Cuisine Open for Carry-Out
Krystal Jo's Diner Open for Carry-Out
La Azteca Taco House Open for Carry-Out
La Familia Morales Open for Carry-Out
La Marsa Mediterranean Cuisine Open for Carry-Out and Delivery
Latina Italian Restaurant & Pizzeria Open for Carry-Out and Curbside Pickup
Leo's Coney Island Open for Carry-Out and Curbside Pickup
Liberty Family Dining Open for Carry-Out
Los Cabos Mexican Restaurant & Cantina Open for Carry-Out
Luigi's Restaurant & Pizzeria Open for Carry-Out
Mancino's Pizza & Grinders Open for Carry-Out and Delivery
Naples Pizzeria & Restaurant Open for Carry-Out
Oliver T's Open for Carry-Out
Outback Steakhouse Open for carry-Out
Papa's Drive Thru Open for Drive-Thru
Palace Grill Open for Carry-Out
Panera Bread Open for Carry-Out
Pesto's Open for Carry-Out
Pizza Mia Open for Carry-Out and Delivery
Poco Loco Open for Carry-Out
Potbelly Sandwich Shop Open for Carry-Out
Red Lobster Open for Delivery
Redwood Steakhouse Brewery & Grill Open for Carry-Out
Rocky's Pizza Open for Carry-Out
Roxy's Diner Open for Carry-Out
Vic's Pub Open for Carry-Out
Sagano Japanese Bistro & Steakhouse Open for Carry-Out
Sagebrush Cantina Open for Carry-Out
Sam's Italian Restaurant Open for Carry-Out
Shirley's Café and Grill Open for Carry-Out
Sharky's Open for Carry-Out
Signature Chop House Open for Carry-Out and Delivery
Soriano's Mexican Kitchen Open for Carry-Out with Specials
Sorrento's Food & Spirits Open for Carry-Out and Delivery
Starlite Diner & Coney Island Open for Carry-Out and Drive Thru
Taboon Middle Eastern Cuisine Open for Carry-Out and Delivery
Taboon of Grand Blanc Open for Carry-Out and Delivery
Tasty Layers Open for Carryout and Delivery
Tea-Rific Café Open Drive-Thru Only
Teta's Grill Lebanese Cuisine Open for Carry-Out
Texas Roadhouse Open for Carry-Out
Thai Nation Bistro Burton Location Open for Carry-Out
The Coffee Beanery Miller Road Location Open for Carry-Out
The Flint Crepe Company Open for Carry-Out
The Grafted Root Eatery Café Open for Carry-Out
The Hot Dog Stand Open for Carry-Out
The Little Rose Café and Tea room Open for Curbside Pickup Only
The Loft Open for Carry-Out Beer
The Rough Draught Coffee and Barroom Open for Carry-Out
Tia Helita's Mexican Cuisine Open for Carry-Out
Tropical Smoothie Café Open for Carry-Out
Twins Pizza & Grill Open for Drive-Thru and Delivery
Valley's Breakfast and Bistro Open for Carry-Out
Vibe Well Open for Carry-Out
Wahlburgers Open for Carry-Out, Curbside Pickup and Delivery
Westside Diner Open for Drive-Thru and Carry-Out
Whitey's of Davison Open for Carry-Out
White Horse Tavern Open for Carry-Out with 20 percent off