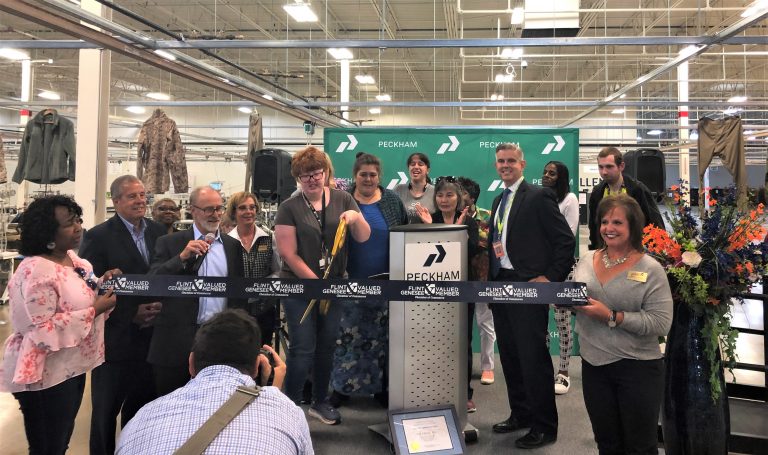 Yesterday, Peckham, Inc. hosted a community open house to celebrate the opening of its manufacturing facility on Linden Road near the Genesee Valley Center.
Peckham's Flint Township location provides apparel manufacturing jobs and vocational services for people with disabilities. The renovated facility, formerly a furniture retail space at 3080 S. Linden Rd., has more than 33,000 square feet of manufacturing space, with more than 8,000 square feet of flexible office and classroom space, including an internet café, training rooms and more.
The facility is the organization's newest expansion and opportunity to serve more individuals with disabilities in the greater Flint region.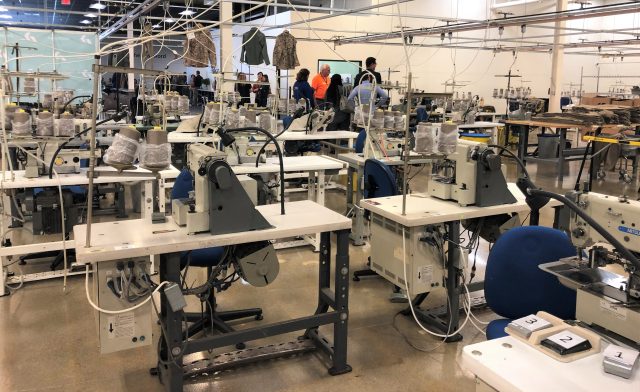 "As a community organization with a mission to help those with barriers reach their full potential, it made sense for us to grow our services in Flint, our neighboring community," said Peckham President and CEO Mitchell Tomlinson. "Peckham believes in the strong spirit of this community, and we want to collaborate with others who believe in the city's potential to create more pathways to meaningful employment for this talented workforce."
Peckham's anticipates providing up to 200 sewing machine operator job opportunities over the next 12 to 18 months for people with a wide range of disabilities. Jobs are full-time with health benefits and start at $10/hour with upward mobility opportunities for increased skill.
"We are pleased that Peckham chose to invest in this community," said Tim Herman, CEO of the Flint & Genesee Chamber of Commerce. "The investment not only helps to facilitate Peckham's goals, it brings great opportunity for our residents and aligns with our economic development goals.
"Choosing Flint Township for its expansion – and the 200 jobs it brings – also sends a positive message that the spirit of our community, our business climate and local workforce has what it takes for a business to be successful."
To learn more about Peckham, visit www.peckham.org.