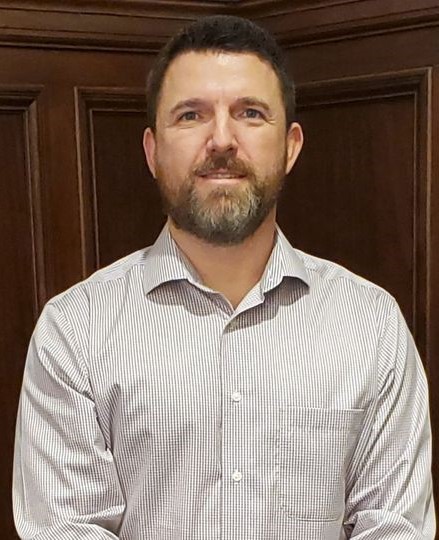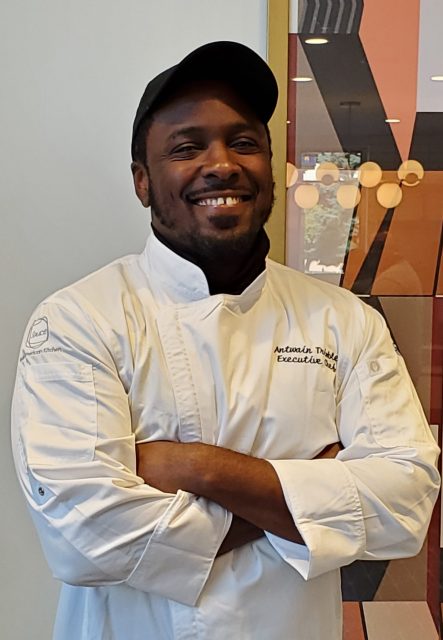 The Hilton Garden Inn Flint Downtown welcomes the following team members: Antwain Trimble, executive chef; Dan Wright, food and beverage general manager; and Dorothy Brown, restaurant manager. Trimble, a Flint native, studied at Pennsylvania Culinary Institute and whose experience in the hospitality industry includes the Hilton Garden Inn Ann Arbor, Westin Book Cadillac (Detroit) and the Flint Institute of Arts. Wright grew up in the Lansing area and has a degree in hospitality administration from Central Michigan University. His experience includes serving as general manager/operator at Andiamo Clarkston working for the Palace of Auburn Hills and DTE Energy Music Theater managing premium dining and private club areas. Brown, a Flint native, is Mott Community College Culinary Arts Institute and the University of Michigan-Flint. She previously worked at Warwick Hills Golf & Country Club.
****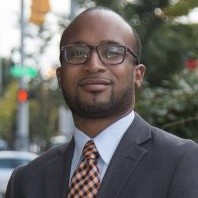 Brian R. Larkin, Jr., chief of staff for Flint Mayor Sheldon Neeley, was appointed to the Library of Michigan Board of Trustees by Gov. Gretchen Whitmer. The Library of Michigan Board makes recommendations to the state Department of Education regarding the Library's services, budget, and proposed governing rules. The board also makes recommendations regarding the employment of other administrative and general assistants and employees of the Library, as necessary for the care and management of the Library, including the Law Library. Larkin's term runs from Oct. 2, 2020 until Oct. 1, 2023.
****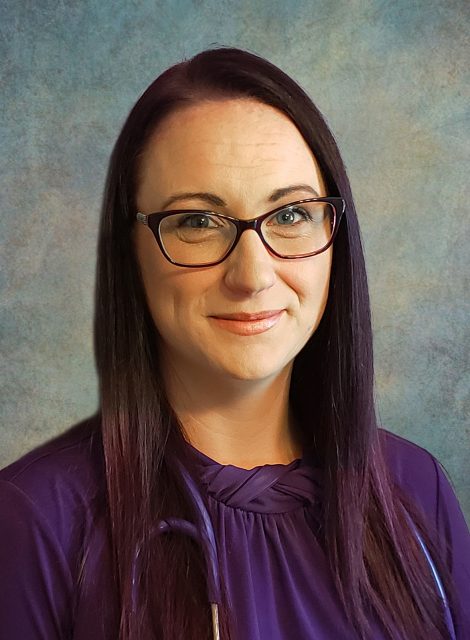 Sarah De Sonia, RN, of Fenton, has been named to the 2020 class of DBusiness Magazine's "30 in Their Thirties." It's a list of metro Detroit business professionals who have achieved notable success in their respective fields and are moving their respective organizations forward. De Sonia is director of nursing and clinical services for American Advantage Home Care.
****
The Ruth Mott Foundation Board of Trustees welcomes two new trustees, both of whom have deep roots in the city and careers dedicated to helping Flint residents thrive.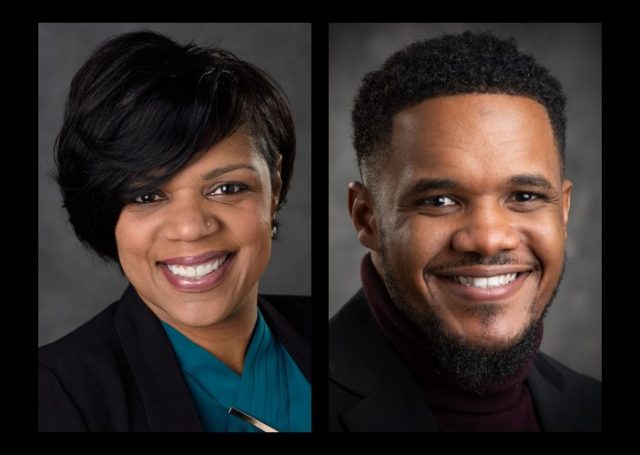 Debra Furr-Holden, longtime Flint resident, and Ja'Nel Jamerson, a Flint native, joined the board in September. Furr-Holden, Ph.D, is an epidemiologist who serves as dean of Public Health at Michigan State University and co-director of the Healthy Flint Research Coordinating Center. An alumna of Flint Northern High School, Furr-Holden received her bachelor's degree from Johns Hopkins University and her doctorate from Johns Hopkins Bloomberg School of Public Health. Jamerson is executive director of the Flint Early Childhood Collaborative and Educare Flint. Prior to this role, he spent a decade serving his community in the field of education, most recently as executive director of the Flint & Genesee Literacy Network. Jamerson graduated from Flint Southwestern Academy before earning his bachelor's degree, Master of Arts in Secondary Education with a specialization in Urban Education, and Education Specialist in Curriculum and Instruction from the University of Michigan-Flint. He is currently pursuing a doctorate in Education Leadership.
****
Two developers are receiving state tax credits from the Michigan State Housing Development Authority (MSHDA) for two projects that will create nearly 100 new apartments in Flint. MSHDA awarded Communities First, Inc. and RAD Conversion Specialists $1.3 million for The Grand on University apartments, which will create 48 new living units at W. University Avenue and Grand Traverse Street. Norstar Development and the Flint Housing Commission will receive just under $1.5 million for the Clark Commons II project, which will create 48 new apartment units off north Saginaw Street near University Park subdivision.
****
Century Roll, Inc. and President Donna Hedrick have successfully met the requirements for certification with the Women's Business Enterprise National Council (WBENC), the leading authority on and certifying organization for women's business enterprises (WBEs) in the U.S. Century Roll is a client of the Region 6 Procurement Technical Assistance Center (PTAC) at the Flint & Genesee Chamber of Commerce.
****
Frankenmuth River Place Shops has been recognized as a 2020 Travelers' Choice award-winner as one of the top attractions in the world, with unique shops and world-class festivals. Based on millions of reviews and opinions from travelers from around the world, Tripadvisor's annual Travelers' Choice award recognizes the very best tourism establishments in terms of service, quality, customer satisfaction and more, across a range of categories. Award winners make up the top 10 percent of hospitality businesses around the globe.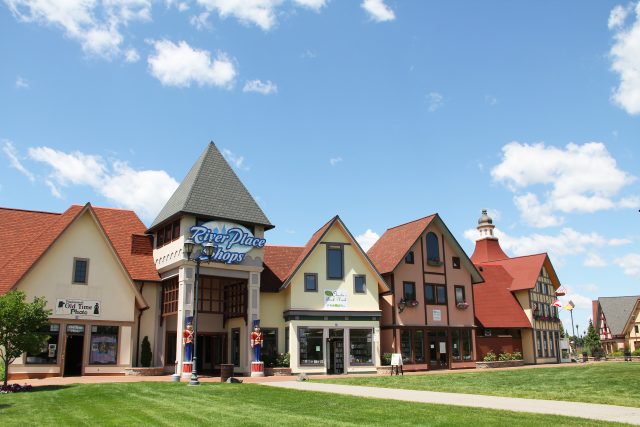 Located in Michigan's "Little Bavaria" of Frankenmuth, River Place Shops has more than 40 shops and attractions to explore throughout the German-themed outdoor shopping complex. It is also home to Frankenmuth Dog Bowl, the world's largest Olympic-style festival for dogs that takes place annually over Memorial Day weekend. River Place Shops is part of the Bavarian Inn Corp., which is owned and operated by the Bavarian Inn Zehnder family and includes iconic properties like the Bavarian Inn Lodge, Bavarian Inn Restaurant and the Frankenmuth Cheese Haus.
"River Place Shops is extremely grateful for this recognition. We strive to provide a unique and enjoyable experience for each of our valued guests while ensuring our commitment to the long-standing German heritage of the entire Bavarian Inn organization," said General Manager Tim Miscovich.
For more information, visit www.frankenmuthriverplace.com.
****
Bishop International Airport announce that United Airlines is continuing to increase its flights to the airport. United has again expanded its service by launching a fourth daily flight between Bishop and Chicago O'Hare. The 50-seat, CRJ jet service began Oct. 2. This fourth flight will operate on the most popular travel days of the week: Monday, Thursday, Friday and Sunday. The remaining days of the week will be served twice daily. Tickets are on sale now at united.com.
"Passenger traffic continues to increase at Flint Bishop Airport," said Airport Director Nino Sapone. "As a smaller facility, devoted to cleanliness, convenience and top-notch air service, we have seen a rebound that is stronger than the national average. United Airlines' rapid return of the majority of our seats is a testament to their dedication to our region and is a reflection of our community's support of United and Flint Bishop Airport."
****
Mott Community College (MCC) won the American Association of Community Colleges 2020 Award of Excellence for Community College Safety Planning and Leadership, presented during a national Zoom event Sept. 17.
"This is a prestigious award and a significant honor for the College," said MCC President Dr. Beverly Walker-Griffea. "National recognition of the important leadership role Mott Community College has played in community college safety planning attests to the standards of excellence we strive for every day."
MCC was chosen for the award based on a criteria of exemplary practices, including a commitment to developing safety training programs, leaders capable of handling safety issues, establishing plans for addressing safety issues as part of an ongoing program, integrating and evaluating the safe use of equipment and materials, providing information to students and employees related to safety, and incorporating safety-related training, safety preparedness into campus programming. News release
****
Send submissions for Member News, including personnel updates, to . Photos are optional.