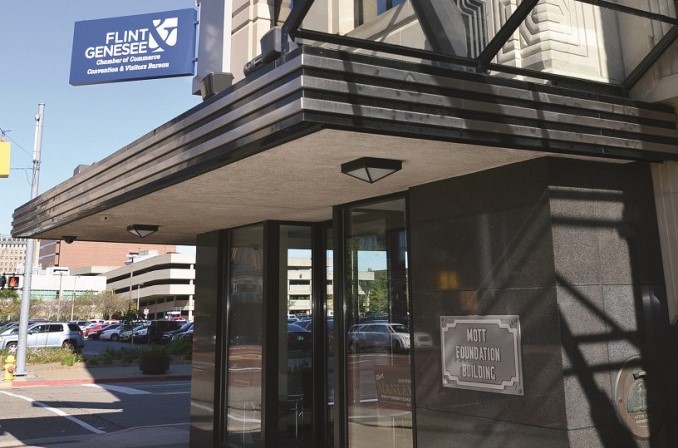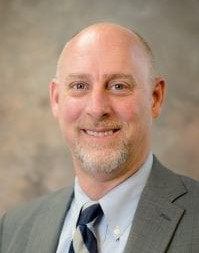 Lewis & Knopf, CPA, P.C. recently announced the following personnel updates: Kevin Kelley, CPA, was promoted to manager from senior staff accountant. Kelley has been with the firm since 2016 and currently works in the firm's audit department. He serves clients in a variety of industries, including construction, manufacturing, distribution, school districts, and not-for-profit. Kiran Patel joined the firm as an accounting associate and works primarily in the Small Business Services Department. Her previous experience includes eight months as an assistant accountant/clerk with the Flint Journal. Tyler Uhl was promoted to staff accountant from accounting intern and will handle audit and tax work. Uhl spent three years in corporate accounting with Magna International before joining Lewis & Knopf.
****
The Michigan Association of Planning (MAP) presented ROWE Professional Services Co.'s Caitlyn Habben with a 2019 Helen Foss Award for Outstanding Volunteer awards at its Planning Michigan Conference on September 25. MAP honored Habben for her work in re-energizing the Emerging Planning Professionals Committee and serving as its chairperson for two years. The committee is devoted to working students, entry- to mid-level planners, those in non-traditional fields without long-term experience, or people embarking on encore careers. Habben has been a planner with ROWE since May 2016 and a member of MAP since 2013. READ MORE
****
Hamilton Community Health Network (HCHN) welcomed Stacy Sawyer as its new director of marketing and communications. Sawyer brings a wealth of knowledge and expertise to HCHN, including nearly 20 years of communications and marketing experience and nonprofit leadership. She was most recently led the American Heart Association's communications and marketing department in Michigan where she led national campaigns, such as Go Red for Women, Jump Rope for Heart and statewide campaigns including the latest Rethink Your Drink campaign that ran last summer across Michigan. READ MORE
****
For the 14th time since 2003 – and the fifth consecutive year – McLaren Health Plan has been awarded a Pinnacle Award from the Michigan Association of Health Plans. The ceremony took place at a reception held Sept. 24 at the Radisson Hotel in Lansing. McLaren Health Plan's "Move on Up" program was submitted in the Business Operational Performance – Government Programs category and chosen to receive a Pinnacle Award for the innovative way in which it coordinates health care for children with special health care needs. These children have overwhelming disabilities that affect their entire family. Often, these families are lost in the health care system with no support for their conditions which require specialized care. McLaren Health Plan's "Move on Up" program helps children move up from their current Medicaid benefits by qualifying for additional benefits through MDHHS' Children's Special Health Care Services (CSHCS).
****
Landaal Packaging Systems is celebrating its 60th anniversary this year. Founded in 1959 as Flint Boxmakers, providing carton manufacturing for AC Spark Plug. The company would have several names before being renamed …In 1999, the company changed the corporate name to dba, Landaal Packaging Systems, to provide better focus for the marketing strategy and less confusion for their current and potential customers. READ MORE
****
Strong times are ahead for Flint's Bishop International Airport!  Airlines are increasing frequency and nonstop options for our Southeast Michigan travelers by adding exciting new destinations,  returning  popular seasonal routes and increasing flights to our favorite Florida destinations.
Interim Airport Director, Nino Sapone, "The  progress really began in September with the launch of American Airline's new nonstop service to Charlotte, their second largest hub.  This was quickly followed by Allegiant's announcement of new ultra-low fare flights to Sarasota, and then the return of their popular seasonal flights to Ft. Lauderdale in December.  That makes for 5 'fun in the sun' destinations from Flint on Allegiant. These destinations join our current nonstop flights to Ft. Myers/Punta Gorda, Orlando/Sanford and Tampa Bay/St. Pete."
The strong trend the airport has been experiencing will be most noticeable to travelers during deep the winter months of 2020. READ MORE
****
Send submissions for personnel updates to . Photos are optional.